I have been looking for a keepsake box for Baby H for weeks. She only had a very small Baptism and didn't get the masses of gifts the other two got, so I wanted to get her something really special.
This keepsake box from Freya Design is exactly what I was looking for. It looks and feels very high quality as well as being robust.  The design on the front is 3D and painted with non toxic paints. I just love it, especially the personalisation. It is absolutely beautiful.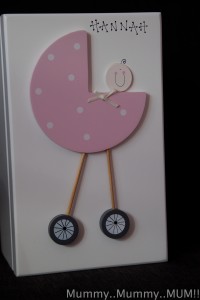 Freya Design have a large range of beautiful gifts for babies and children including memory boxes, jewellery boxes, money boxes, sewing boxes and trinket boxes. They are all made from solid wood and only sourced from countries where there are strict regulations regarding sustainability.