Postcard from Team Honk
Last week, three of my favourite bloggers went to Ghana with Comic Relief. They very kindly sent me a postcard from their trip.
Team Honk you did an amazing job, and thanks for the postcard.
This morning we visited the Virtuous Women's Bakery in Accra, a project where women can make, bake and sell bread to provide an income for themselves and their family. In this photo you can see Penny blowing bubbles for the nursery children to chase. These bubbles were sent to us from a lady on Twitter who had seen that we were going and wanted to send us something to take along – and what a success they were, the children loved them!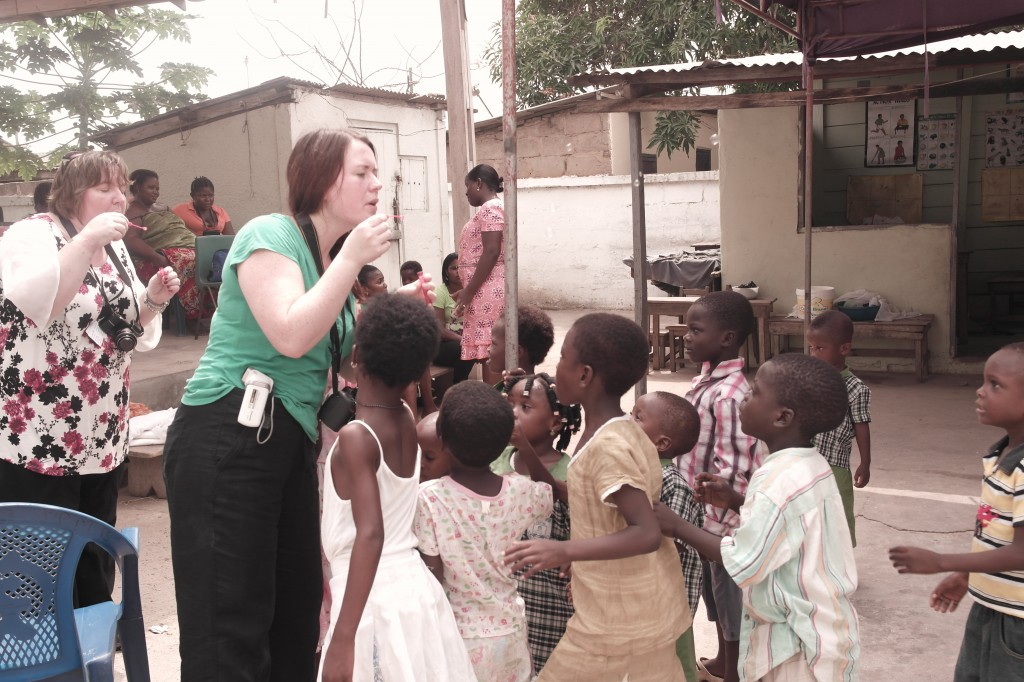 For the past 25 years the money raised through Red Nose Day has been changing the lives of the poorest and most disadvantaged people in the UK and Africa. Let's Keep Up the Good Work. Find out how at 
rednoseday.com
Share and Enjoy