One of our favourite Summer activities is ice excavations, they cost almost nothing to make and keep my children busy for hours. You can set up super simple mini excavations with lego bricks or lego people frozen in ice cubes, or bigger versions and experiment with how to melt the ice.
If you have shaped moulds you could make castles and freeze princesses or superheroes. Try using a pipette or dropper and dripping warm and cold water on the ice to see if that helps it melt faster.
We sometimes add glitter or metallic shapes to make the ice look even more appealing.
Materials
Shapes to freeze
Characters or lego men
Glitter – optional
Water
Salt – optional
Instructions
Add water, glitter and your characters to a shaped mould.
Place in the freezer for a few hours.
Remove from the freezer once frozen and leave for a few minutes to melt a little bit, if you try to remove it straight away it'll stick to your fingers so be careful!
Use a pipette or dropper to drop hot and cold water onto the ice, which melts it the fastest?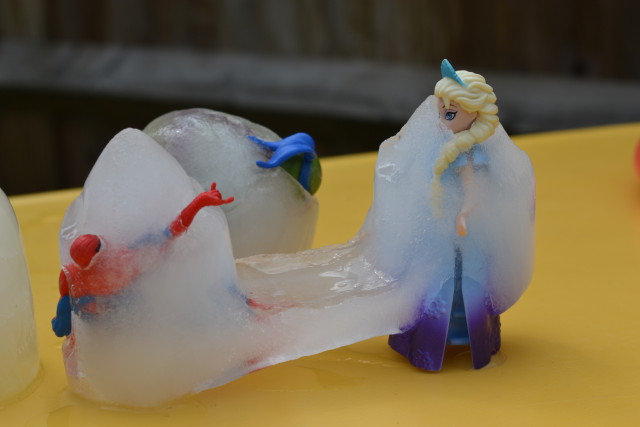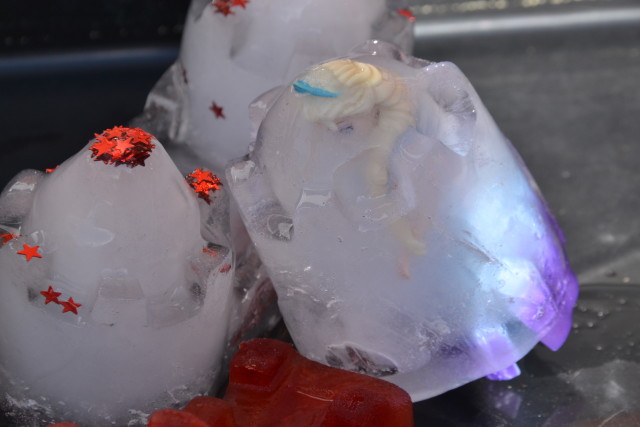 How about half freezing balloons so you get a cave shape? Or you could freeze a whole balloon so you get a giant marble shape.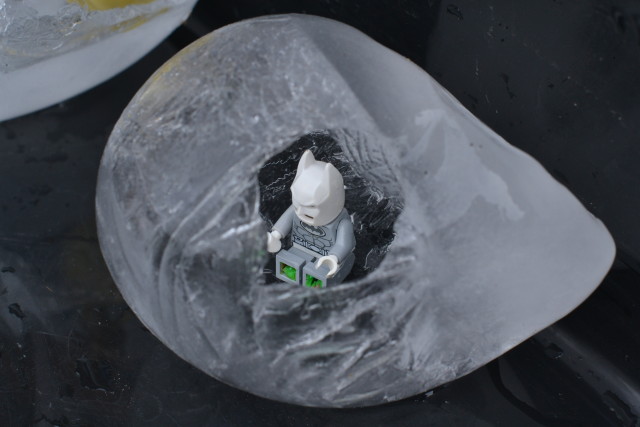 Or you could some seasonal ice? One of our favourites is this Autumn themed version, but Summer themed ice filled with shells or Spring ice with flowers inside would also look lovely.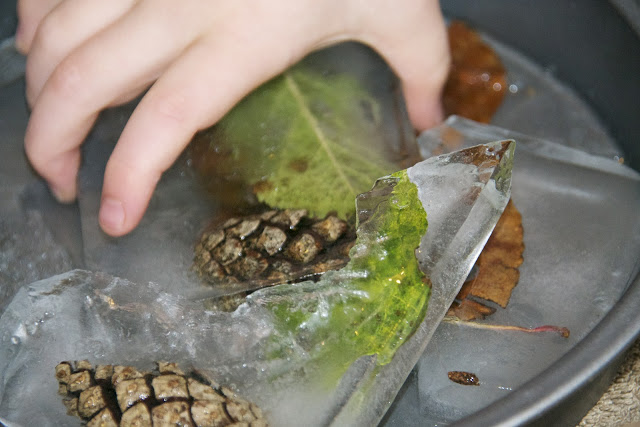 You could even make some fizzy ice like Science Sparks.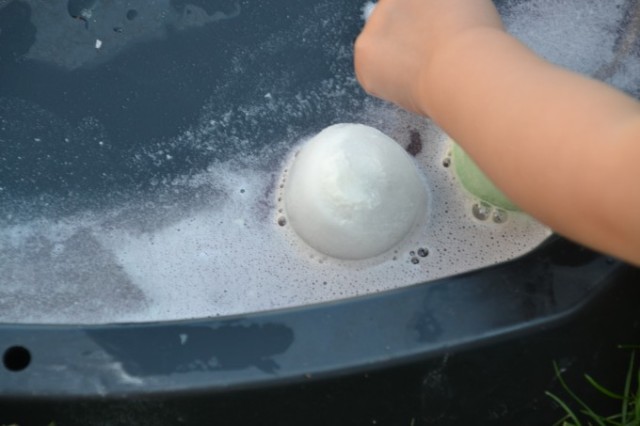 For older children try putting a bit of salt on the ice to see if that makes it melt faster.
Did you know salt lowers the freezing point of water and so makes ice melt? This is why people put down salt and grit when ice is expected on roads in winter, the salt stops the water freezing.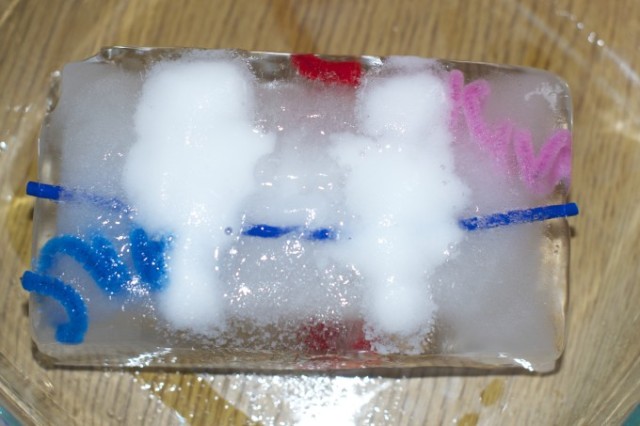 Other ideas
If it's cold enough you could leave a water filled balloon outside and see if it freezes overnight.
How about making some ice decorations and hanging them from a tree?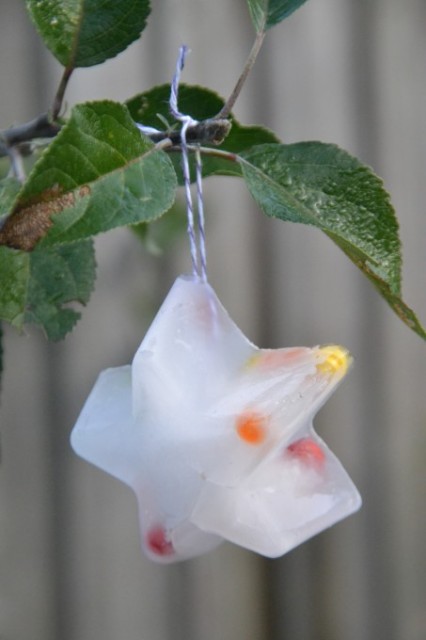 Will you try any of our ice activity ideas?
We're super pleased to be featured in a great Summer activity workbook from Harveys Furniture this year, its got lots of great ideas to keep the kids busy this Summer including our easy multicoloured popcorn and mobile phone projector.
Harveys are also giving away THREE £50 pizza vouchers, all you need to do to enter is share your crafting images on Twitter or Instagram using #HarveysSummer tagging @HarveysHQ one winner will be chosen at random each week.
Tweet it @HarveysHQ
Tag it on Instagram @HarveysHQ
Comment on Facebook competition posts
What have you been making this Summer?
In association with Harveys Furniture.