In March 2011 I attended blogcamp in London, I don't know why I decided to go, I didn't know anyone and had only been blogging for a few months. The night before Jane sent me a tweet asking if I would hold her hand, I'm sure she knew it was me who needed a hand holding really. We ended up spending most of the day together and she became my first bloggy friend.  This was also the first time I met Kate and Michelle both of whom were lovely and welcoming.
I never dreamed at the time how much my life would change by writing my blog. I've been very lucky and attended many events over the last 12 months, each time I have made more new friends. This is why I wanted to go to Britmums live. I didn't attend many sessions, but instead spent the time chatting to other bloggers. Wine tasting with Kerry, downloading cartoons and taking silly photos with Chris and having a manicure with Jane.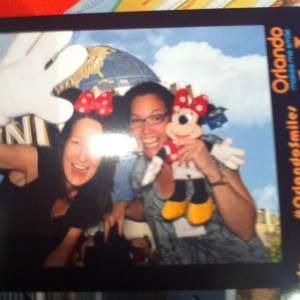 For me blogging is about new experiences, giving my children the opportunity to try something new, providing myself with something to keep my spark to stop me becoming bored at home. I honestly believe blogging makes me a better mum, not just because of the exposure to new ideas for activities and crafts, but because it makes me excited. Excited at the possibilities. I know I am not the best writer or the most creative or the most technical, but I like trying, I like the challenge, I love trying new things.
So for me Britmums Live was great, and inspiring, we are a group of women ( and men ) who can achieve whatever we want. We can make a difference to the world if we choose to try, we have influence. This is what I get from conferences. CybHer gave me the same feeling of the power of women and of bloggers, and I am proud to be part of that community.
So thank you Jane for holding my hand at the first blogcamp,  Kerry for being so lovely, Helen for being funny and supportive, Maggy for all her support and advice and last but definitely not least Chris for being a real inspiration as a parent and blogger.
Big thanks also to Brother Max also for sponsoring me.