We've only recently started to buy magazines, I resisted for a long time as they are expensive, but I have actually been very surprised at the quality of some of them and the learning opportunities available.
Blossom is a really good example of a magazine that is definitely worth the money, my girls have had several hours of fun from one issue already.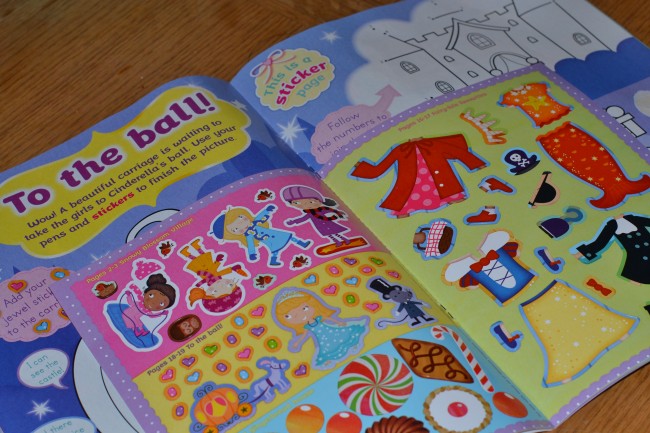 Little H especially loves the stickers and craft activities, while S likes the pages that make her count and write, it's been great for sneaking in some writing practice after school. Even Z had a look through and tried the illustrating tutorial.
The Blossom girls are very cute and really appealled to my girls, it's also nice to see familiar characters such as Poppy Cat and The Little Princess.
We really enjoyed Blossom Magazine and are looking forward to getting the next issue.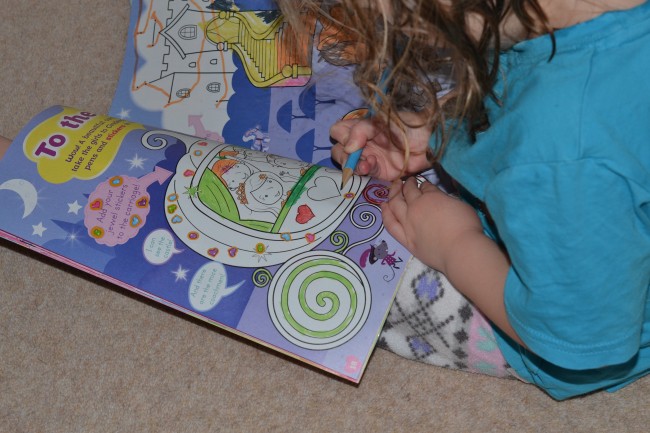 Issue 10 has a fantastic competition running at the moment. To celebrate World Book Day readers have the opportunity to write a story for Blossom Magazine and see it illustrated by the Blossom artist.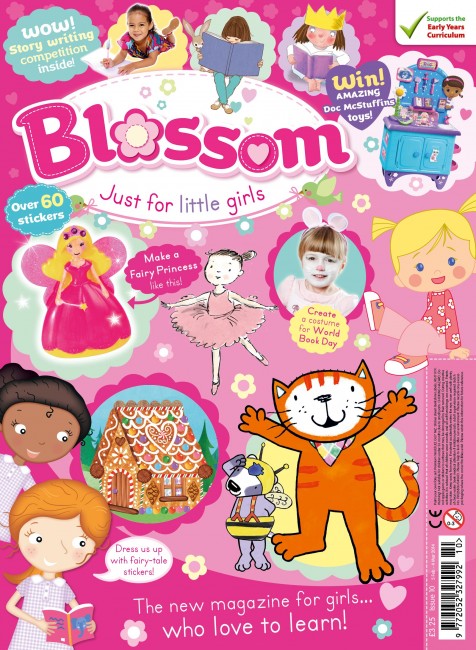 The winner will also receive a visit to their school or nursery from Princess Poppy author, Janey Louise Jones; a bundle of books for them and their school library from Random House as well as a special keepsake bound version of their story.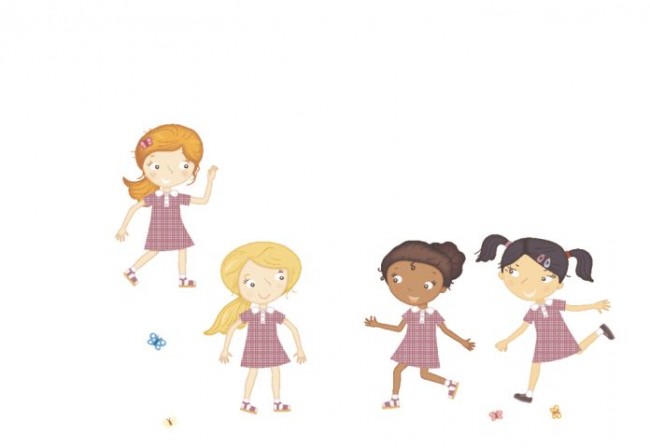 Andrea Turton, Blossom editor, says: "We're hoping that little ones will be inspired to pick up a pencil and write an imaginative story that will entertain our readers! The story could take the Blossom Girls anywhere, doing anything – the possibilities are endless!"
The entries should be a maximum of 500 words and feature the four Blossom Girls characters – Lily, Rose, Daisy and Violet – who appear in each issue of the magazine. The winning entry will be by judged by a panel of industry experts for its imagination and creativity.
Janey Louise Jones, author of the Princess Poppy books, says: "It was always my dream as a little girl to be a writer, so I am really pleased to be involved with Blossom Magazine in their search for a young story-teller. I would loved to have had a story illustrated and published at such a young age and I'm sure the competition will be a source of inspiration for budding writers everywhere… dreams can come true!"
The competition is open from 5th February to 8th March 2014, full details can be found in Blossom Magazine issue 10
We were given a year's membership of the above magazine for the purposes this post. 
Blossom magazine is priced at £2.75 and available at all major retailers and independents throughout the UK.