All three of my children love to make things, and so were very excited when their toucan box arrived. The box was filled with crafty materials and fun ideas all based around a bird theme, although the theme changes each month.
We got straight to work making a bird feeder with lollysticks. The instructions were very easy to follow and the quality of the materials very good. We struggled a bit making our toucan, but are going to have another go.
Little S found she has a talent for colouring in, and announced that she is an 'expert colourer'.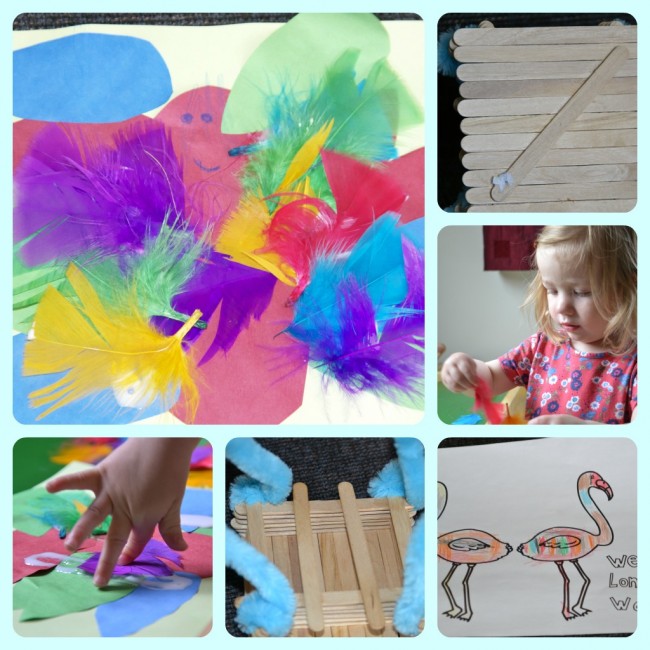 We really enjoyed the toucan box, and if you want to be more crafty with your children and like to have structured tasks I would definitely recommend it. My children though would much rather create from their imaginations and didn't really like having to follow instructions, but we did use some of the ideas in the box to lead onto other activities so it was great to use the crafts as a starting point.
Toucan Boxes start from £16.95 a month including P and P.
We received a toucan box free of charge to review, all words and opinions are my own.