I love books and so do my children. One of our favourite authors at the moment is the wonderful Oliver Jeffer's. We LOVE Lost and Found, so were over the moon to receive the sequel 'Up and down'.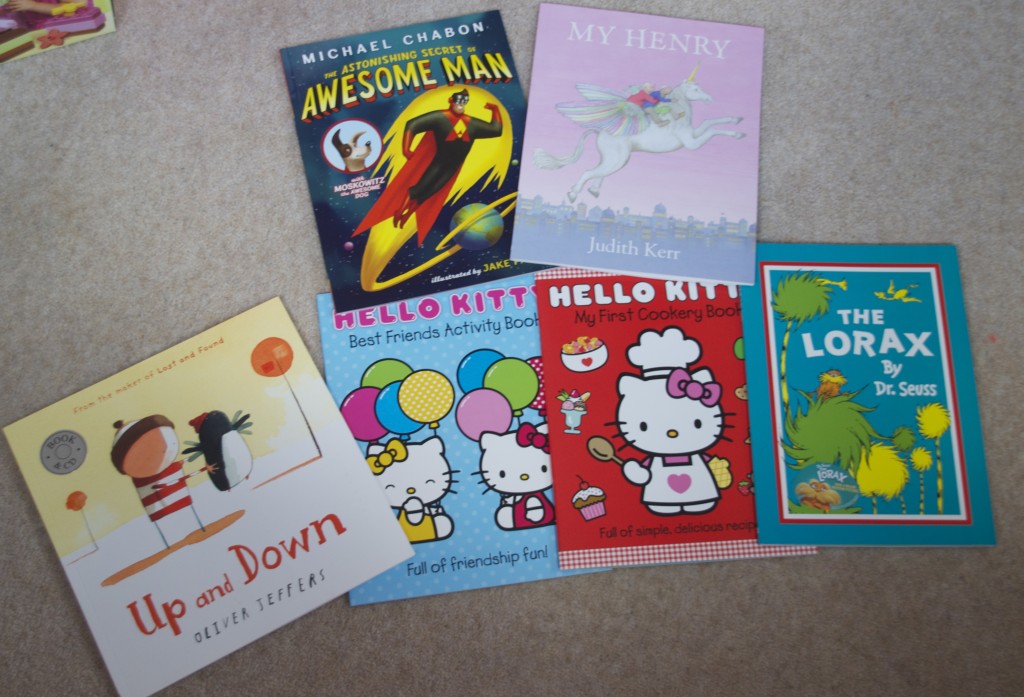 Up and Down is just as magical as 'Lost and Found'. The penguin decides he would like to fly and leaves the boy to fulfil his dream. The end is truely heartwarming as friendship saves the day.
My three are in love with The Boy and Penguin, I can also recommend the DVD for 'Lost and Found' which is simply wonderful.
I have to admit to not having read any Dr Seuss books, but Z and S were entranced by 'The Lorax' from the first page.  I loved the story because of the ecological message behind it, which the children did seem to understand, although I clarified a few points as we read it.
The story is silly and funny, but leaves you with much food for thought. I know I'll be asked lots of questions about it from Z tomorrow.
The illustrations are great as well, Z and S were intrigued by the Once-lers green arms poking out of cars and his house!
S was very pleased to recieve the 'Helly Kitty' My First cookery book and best friends activity book. The activity book is full of lovely games and activities.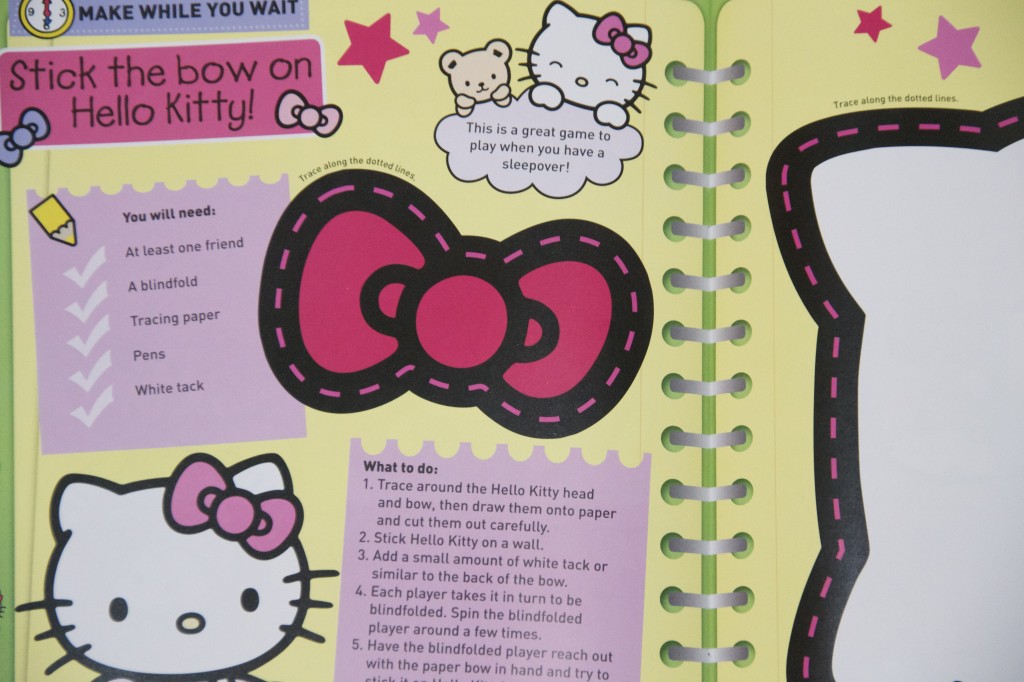 We have yet to try out any of the recipes from the cookery book, but they look great, as does the pin the bow on Hello Kitty Game.
I started to read 'The Astonishing Secret of Awesome Man' with Z and stopped a few pages in. I thought it was a little bit too violent for him, but I am quite over protective. The story does end nicely though when you realise Awesome Man is just a boy who likes to hug his mum.
'My Henry' was also not really a book for us,  the sentiment of the story is that love conquers all which is lovely, but I didn't want to have  Z asking me lots of questions about why Henry is no longer around. I will save it for when the children are older though.
Thanks to Harper Collins for the books.