This month is Organic September, a celebration of all things organic. I LOVE organic food, toiletries and especially organic baby products. I buy them where I can, especially for my children.
Green People are my absolute favourite brand of baby and child bath time products. Green People have dedicated organic ( and Fairtrade ) super gentle formulations, which are free of SLS, Parabens and other 'nasties'.
The baby wash and shampoo comes in 3 aromas, lavender, chamomile and no scent. All use pure plant oils and natural ingredients. They can applied directly to the skin or onto a sponge first. All are non irritating and mild enough for everyday use, even for children with eczema.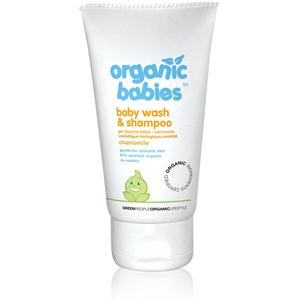 We were sent the  Chamomile baby wash and shampoo to review. The baby wash was very thick so rubbed on nicely without me wasting much and lathered up really well. It is very concentrated so you only need to use a small amount.
Baby H seemed to quite like it in her hair.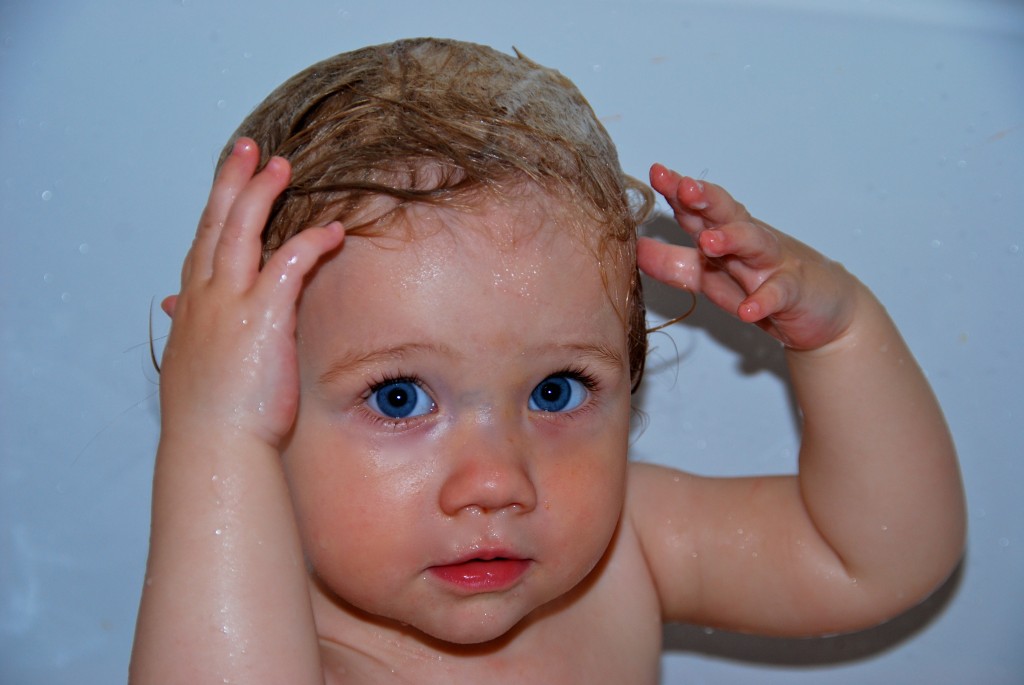 Still happy all rinsed clean.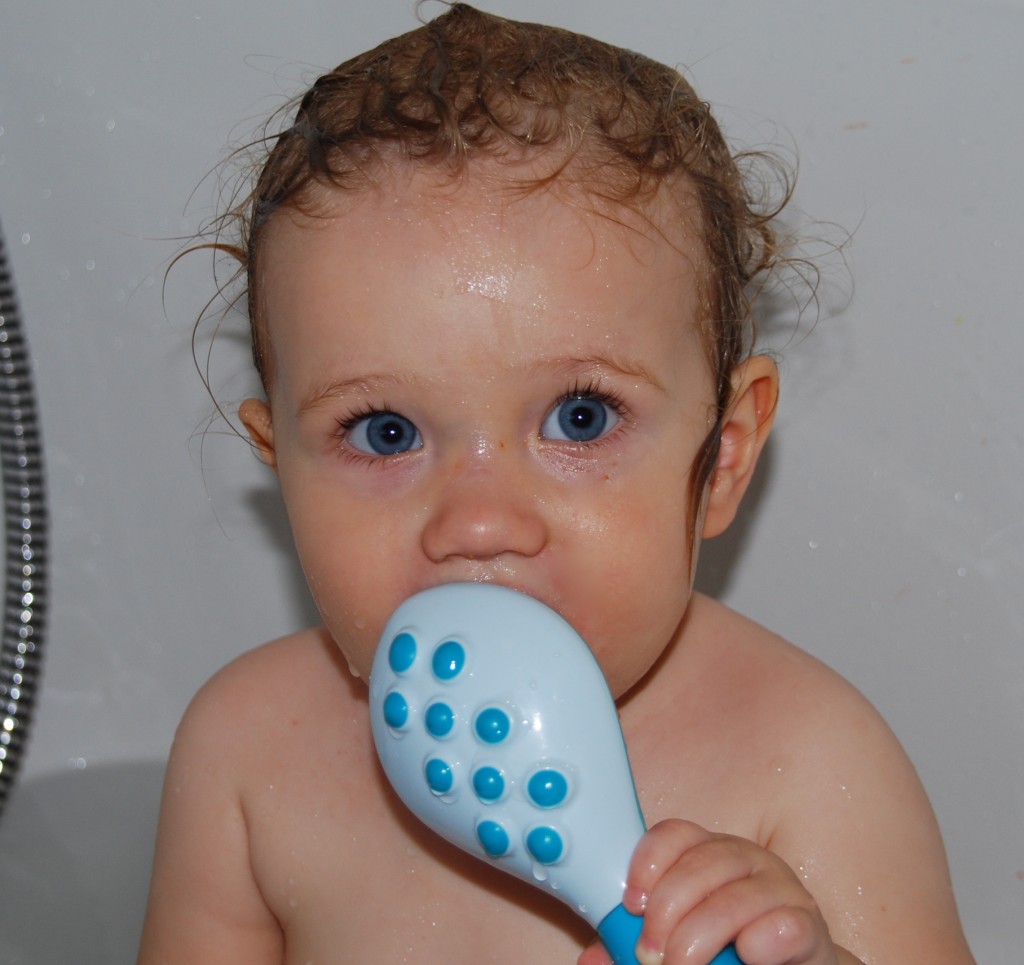 Two clean girls with lovely hair!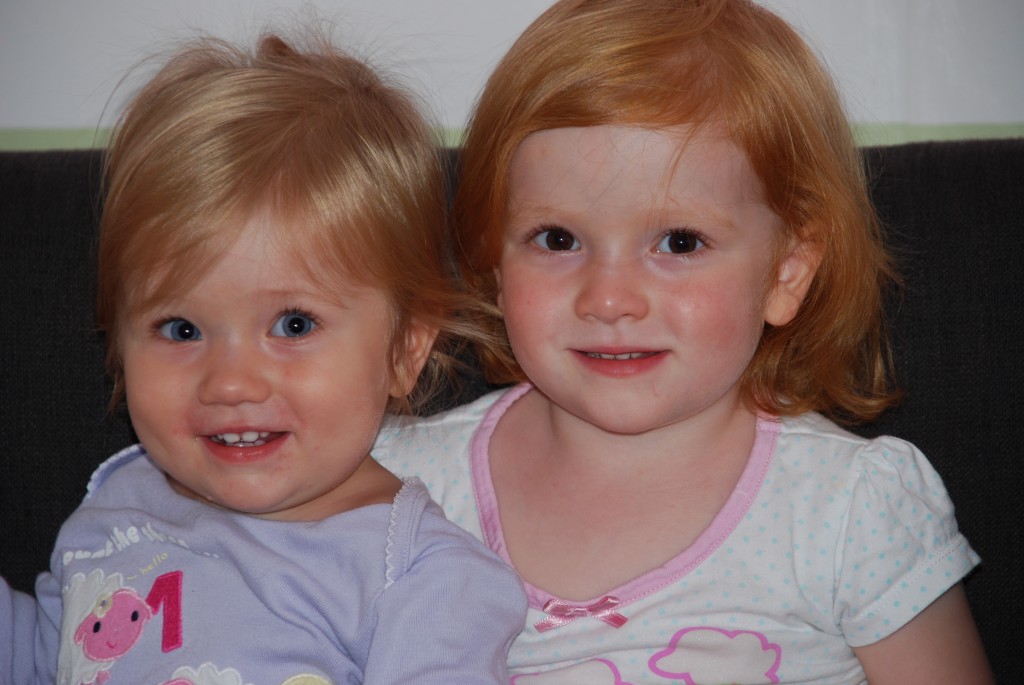 I was really impressed with the baby wash. I love that it is a shampoo as well as a body wash, making it great for using in the bath or in the shower. I will most definitely buy this again. The girls hair felt lovely and soft, baby H kept stroking her head!
My husband said he wasn't keen on the smell, but I thought it was very mild smelling really. The girls hair smelled lovely and fresh when it was dry.
The Baby Wash and Shampoo is £6.89 for 150ml, but really is very concentrated so should last a long time.
Green People products are 100% gentle, 100, vegetarian, 100% cruelty free ingredients. Certified organic plant oils, herbal infusions, essentials oils and fair trade ingredients. Green People do not uses SLS, Parbaens, Lanolin, Phthalates, Propylene glycol, synthetic fragrances, irritating emulsifers, PABA- sunscreen, petrochemcials, colurants, DEA, TEA, PEG's or Urea. We were sent a 150ml pack of the baby wash and shampoo to review, all words and opinions are my own.