I've been very lucky that even after my fourth child when I was condsierably older than with my first my body has almost sprung back to normal within a few weeks. My hair, however is a different matter. I've always had quite dry hair, the only time it ever looks sleek is for about 5 minutes when I leave the hairdressers, and I have never manage to replicate whatever they do to make it lie nicely despite spending a fortune on products over the years. Since stopping breastfeeding I've experienced the usual pregnancy hair loss, which I know is normal, but doesn't make me feel any better when I find hair all over my desk and pillow.
A study conducted by Philip Kingsley, found that approximately 50% of women experience partum hair fall, so that's reassuring at least. I breastfed for a year by which point you don't expect to experience post partum symptoms but after giving birth, or stopping to breast-feed, oestrogen levels drop, returning to normal. This can cause hairs retained during pregnancy to shed in a short period of time.
My other problem with my hair is that I just have very little time to look after it. My hair care routine consists of washing when I remember I haven't done it for a few days and pulling hair straighteners through it. The end result is dry, dull hair that doesn't make me feel good about myself.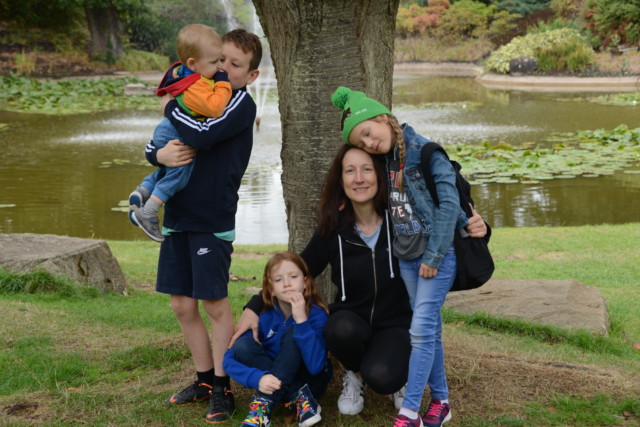 Anabel Kingsley recognsises it's tricky for new mothers to look after themselves and a newborn but urges, "Try to eat nutrient rich meals that contain plenty of protein and iron. A palm-sized portion of a 'perfect protein' (i.e. one that contains all essential amino acids) at breakfast and lunch is a good starting point. 
Energy to form hair cells drops 4 hours after eating, so follow the '4 hour nutrition rule' and snack on a complex carbohydrate if more than this amount of time is left between meals. Taking a daily protein supplement and a multi-vitamin containing iron, Vitamin C, Biotin, Vitamin B12 and Vitamin D can also be of great help in boosting growth."
I was very kindly sent the award winning Philip Kingsley Trichotherapy Regime 3-Piece Kit to try out.
The kit retails at £120 and includes:
Tricho Pro Volumising Protein Spray (100ml)
Tricho 7 Volumising Scalp Drops (100ml)
Tricho Complex Vitamin & Mineral Supplements (90 Tablets)
The vitamin and mineral supplement contains a careful balance of nutrients for healthy hair, with 7 proven hair-thickening and scalp-treating ingredients.
I noticed a difference in my hair immediately. It felt more glossy, shiny and much more full of volume than before.
I confess to being a bit hit and miss about using the Trichotherapy set (that's the life of a busy Mum for you) but even with my not quite daily use, my hair feels SO much better. I'm really pleased. Instead of wishing for the colder weather so I can wear a hat on the school run, I'm now happy to have my shiny hair on show!
How does it work?
Step 1: Spritz Tricho Pro Volumizing Protein Spray over freshly washed hair and comb through (or dry hair if not washed).
Step 2: Apply Tricho 7 Daily Scalp Drops to damp hair (or dry hair if not washed), around the scalp in 5 drops from the front of the head to the crown, gently massage in. Blow dry and style as usual.
Step 3: Take two Tricho Complex tablets per day. One with breakfast and one with lunch. Ensure to take them on a full stomach.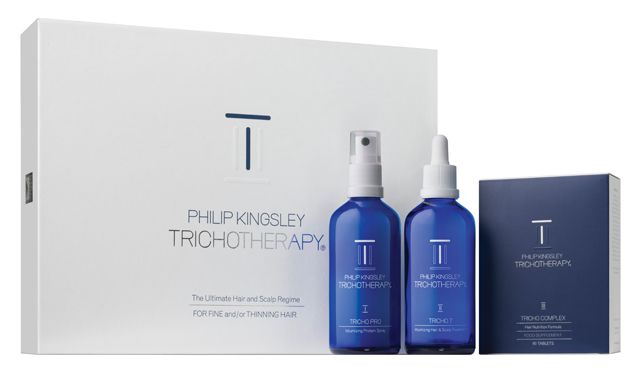 Tricho Complex £45 for 60 days of multivitamins and PK4 £30 for 120 supplements; Tricho 7 £50 for 100ml, Stimulating Scalp Mask £18 for 75ml and Elasticizer £32 for 150ml all available from www.philipkingsley.co.uk
Thanks to Philip Kingsley for making me feel much better about my hair 🙂