I've just completed the MyHealth survey on Patient.co.uk, it was very easy to complete and only took about 10 minutes, the hardest bit was finding a tape measure to measure my hips.
The survey covers pretty much every aspect of life including diet, BMI, drinking habits, medical history and family medical history. Once complete it places you in a virtual line of 100 people. The nearer to 100 you are the healthier you are. A score of 60 or more means you're within healthy limits, with the ideal being 90 or more. It helps if you know your blood pressure and cholesterol level, but these are not necessary.
I consider myself a relatively healthy person, I don't smoke, I drink moderately and almost never ( lets forget New Year ) to excess. I have a mostly healthy diet with lots of fruit, vegetables, lean meats and fish, I never drink sugary drinks, but do overindulge with coffee, tea and chocolate. My main failing is my lack of exercise, but despite not doing any formal exercise, I consider myself a  fairly active person. I'm always running around after the kids and we do lots of walking on the weekends.
I did admit to feeling stressed some of the time and not always getting enough sleep.  There's no major reason for this, just general life with kids and working from home. I know I should go to bed earlier, but it's nice to have a bit of an evening after a long day.
I scored a respectable, but needs improvement 72.
The survey also gives areas of improvement and you can set a timescale for these.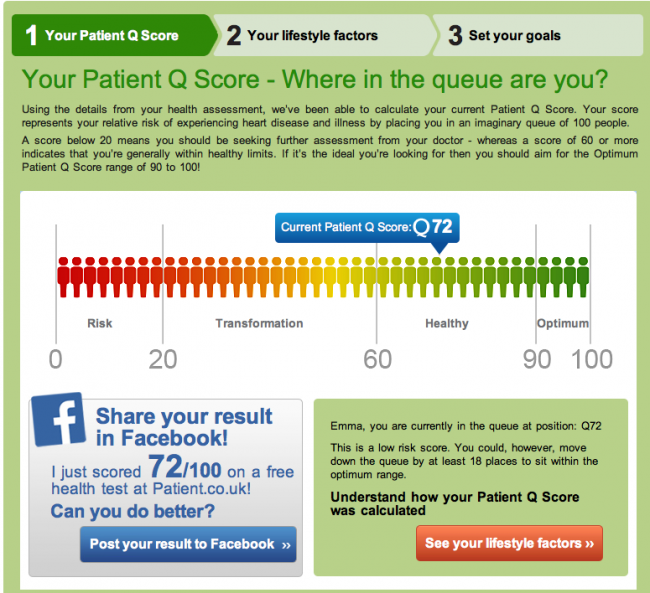 The goal setting is a useful add on to the quiz, I am already trying to improve my diet and exercise is on my plan for some point this year.
I think it would be quite satisfying to watch your score increase as you make lifestyle changes, so it's a good tool to use. It's also made me think more about my diet and the kinds of foods I eat which can only help me going forward.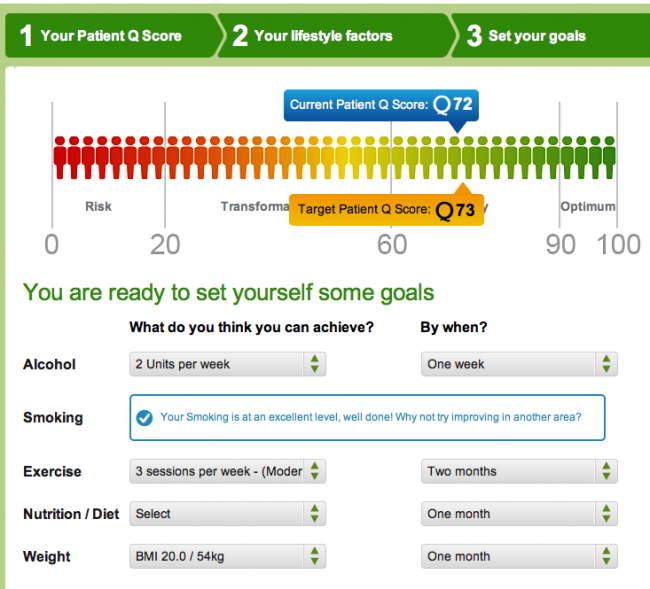 How do you think you would score? Do you already know what you need to change to be healthier?
How do you think you would score? Do you know what you need to change to be healthier?
I was given financial compensation to complete the survey and give my honest opinion.