I have been tagged by the very lovely Helen at The Crazy Kitchen and Katie at Mummy, Daddy and Me, to do the 'igniting passions….of interest' meme started by the equally lovely Kerry at Multiple Mummy.
The meme started when Kerry was a little nervous going out for dinner thinking she would have nothing to offer the conversation as a stay at home mum. As it turned out Kerry had nothing to worry about and once the night got going Kerry felt like she held her own. I can totally empathise with Kerry in this situation. I don't get chance to read a newspaper or watch the news or even read a magazine and quite often feel very out of touch with the real world. I  wonder what I have to offer anyone outside my immediate circle of friends.
I have recently decided not to go back to work, as with 3 little ones it was just too hard to manage, but I do feel like I need something else in my life other than just looking after my children. Obviously they are my highest priority and nothing is more rewarding than watching them grow and learn, but for my sanity I do feel I need something else. So my passions are:
Shopping
You might laugh, but I LOVE shopping, and I especially love finding a bargain! Before I had children I was always first to the sales, these days I'm first on the computer to get to the online sale! Part of the reason I am so happy to be blogging is it means I have a lot less time to shop!
Playing with the kids

I know this is about the kids, but I couldn't not mention them at all.
I love really good quality toys that are educational as well and can spend hours building lego or brio tracks with my oldest two.
I also love taking them out on bikes or scooters. Z can ride his bike without stabilisers and I'm so proud of him. He's very sensible and stops at all the roads which I think is quite impressive as he's only just 4.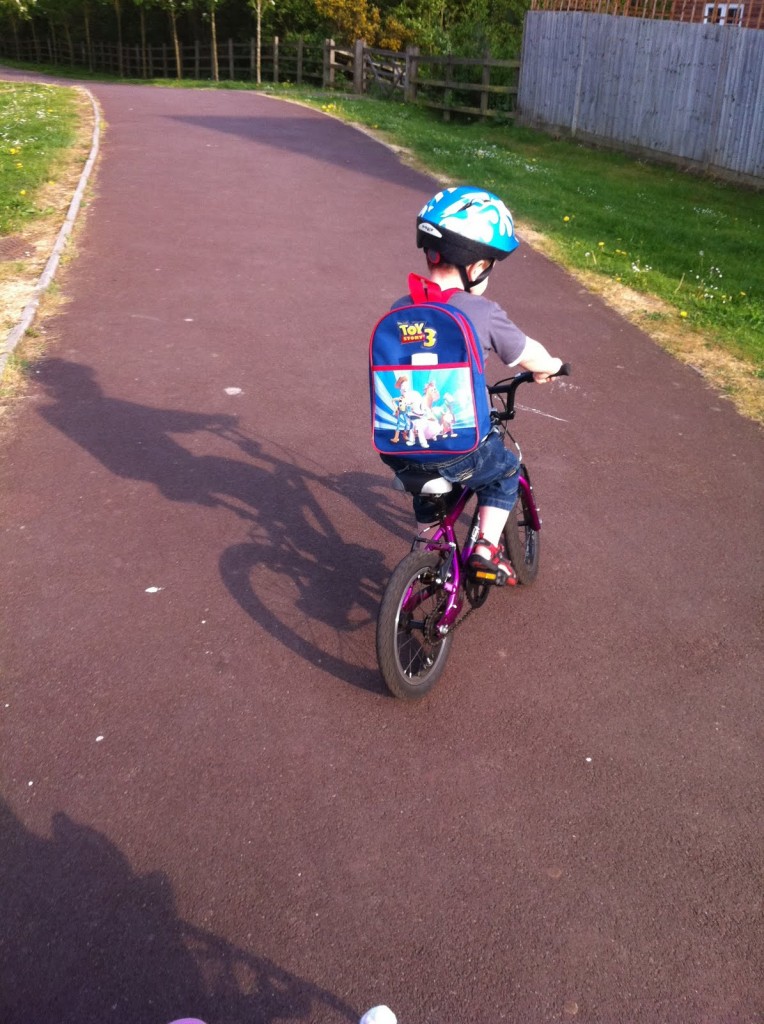 Science
I'm going to come across really geeky here, but I love science! I have a degree in Microbiology and Virology ( which I have never used ) but am still passionate about it. I was more into biology than boys till I was about 16, but I did get cooler as time went on, I promise!
I've been thinking about doing a little experiment with my 4 year old every week and posting about it, then asking other people to do something similar. What do you think?
Food
I am passionate about cooking good, fresh, healthy food for my children. I'm really lucky in that my eldest will eat anything, he actually asked for corn on the cob for his pudding tonight! I'm really interested in nutrition, I have a cupboard full of supplements that cost me a fortune and probably don't do anything!
I'm also a big fan of cake and chocolate though. My town has this lovely little kitchen shop where they hire out cake tins, the owner knows me well as I always go in to hire a tin for a birthday. I've had some total disasters though, as I haven't got the patience needed for really good cake making. I can do a pretty good cupcake though!!
Music
I love music. I play the piano very badly, but I love banging out 'Baa baa black sheep' with the kids singing along. I'm a little ( a lot ) out of touch with current stuff, but I try to have music on in the day if we are at home.
So they are my passions…..please don't judge too harshly!
I would like to tag.
@motherventing
@chocOrange
@KateTakes5