Warburtons have announced a partnership with the iconic and very loveable Paddington™ Bear, and are changing their name to Warbeartons on over 6 million Half & Half products to honour Paddington.
Paddington will be taking to the road in the world's first travelling loaf,  'The Warbeartons Adventure Bus' to inspire family adventures this summer.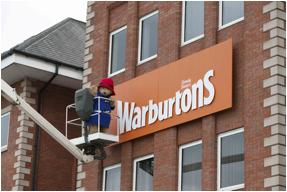 Paddington is to tour Britain in a double decker bus shaped like a Half & Half loaf, giving families the chance to meet Paddington Bear, sample his infamous marmalade sandwiches and take home a super special Summer Adventure Guide and Top 10 Adventurous Sandwich Recipes to help fuel the adventures. I can't wait to see the sandwich recipes, my daughter had peanut butter and sausage yesterday, does that count as adventurous?
Warburtons will also be challenging families to upload a picture of the Adventure Bus to Facebook, for a chance to win a once in a lifetime adventure family holiday, and track the progress of the bus on the Warburtons' Facebook page.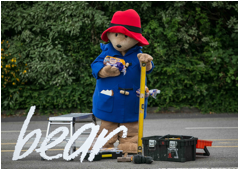 Megan Harrison, Brand and Portfolio Director, Warburtons said: "Paddington and Warburtons are much-loved British institutions, Paddington is also famous for his marmalade sandwiches making Warburtons and Paddington the perfect match. 
Paddington is a character I remember fondly from my own childhood, and I'll definitely be taking the opportunity to introduce him to my children, especially as the first ever Paddington movie launches on 28th November.
Do let me know if you spot the Warbeartons Adventure Bus on your family adventures this summer. What do you have planned?
This is a featured post