There are a few things in life that make me VERY glad my children are still little enough for me to have a lot of control over their lives. When we get a scary message from school about someone potentially hanging around the gates, I'm glad I'm always there to pick them up, when I read about children being bullied online I'm glad I can lock down our internet abled devices, and also glad no one has yet discovered YouTube.
My children might be a little over protected, but I'm not ashamed of that, in fact I'm glad. They have plenty of time in the future to surf the net and I'm not in a hurry to give them unsupervised access just yet.
I am however, aware that the time will come when they want to 'Google' things on their own without my help and that worries me a lot, which is why I was happy to see that AVG are creating a series of 12 Internet Safety Guides. The first 6 are now live on AVG's site, but the most interesting for me is the Online Safety Guide For Parents. This shares an overview of parental concerns, from viral threats to cyberbullying, and gives parents the confidence and tools necessary to navigate the digital world with their children. Despite my husband and I being very IT literate and internet savvy, we still need help and advice to make our internet safe for our children, which is something I'd like to do sooner rather that later.
It is up to grownups to decide how far to extend the leash, depending on the child's age, maturity, self-awareness and capabilities. But what about when kids are with friends? And how much of their, and your, lives are you happy for them to share with the world?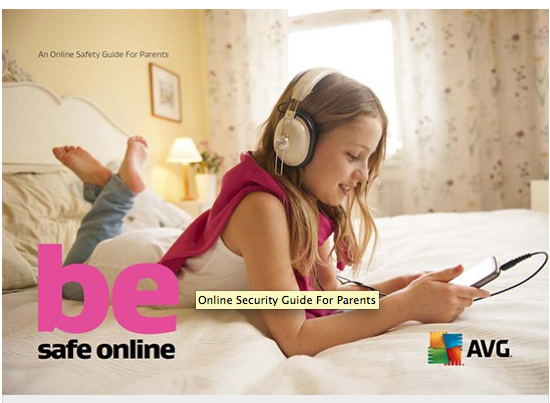 What do you think? Do you worry about Internet Safety for your children?
The guide from AVG is FREE to download.
This is a collaborative post.