I asked Z and S who their hero was. Z said Batman, but couldn't really come up with a reason apart from the super cool cape and belt. His Dad did dress up as Batman a few weeks ago so I'm sure that really he meant his Dad is his hero, or maybe not.
I expected Little S ( who is 4 years old ) to say Spiderman or Tree Fu Tom, but she completely surprised me by choosing her best friend Alex. She has known Alex since she was about 4 weeks old when they first met. I have a strong memory of them lying on a playmat together and S looking huge in comparison even though she was only 3 weeks older. They've been in nursery together since being 18 months old and share the same silly sense of humour and love of playing role play games.
This is the picture S drew of them together.  The things at the side of them are flags, and I'm not sure what's going on with the hair.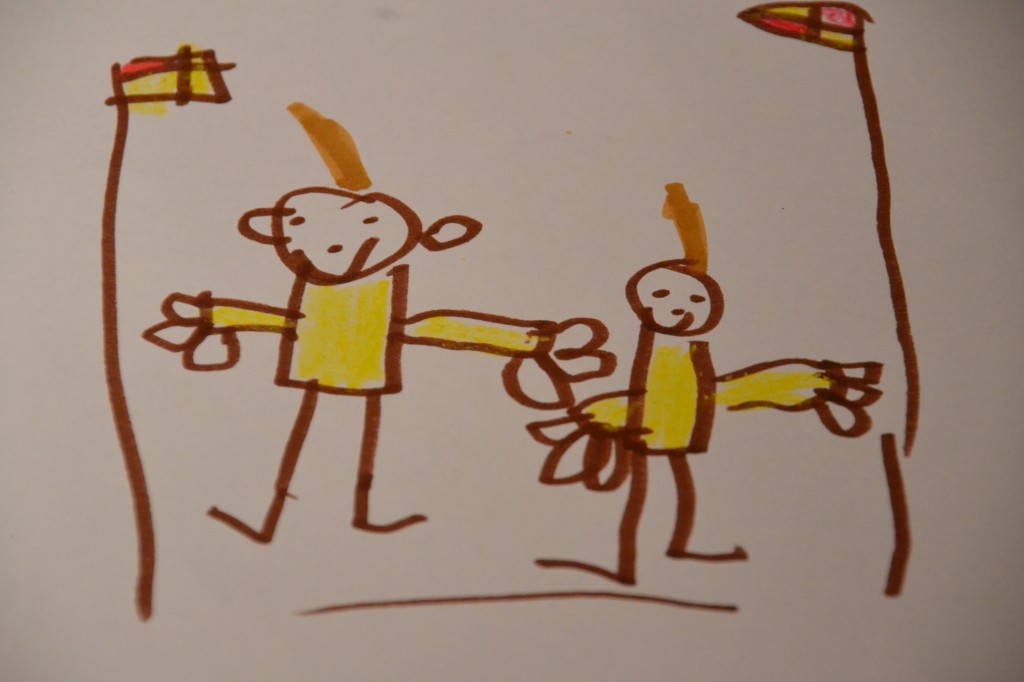 This is what she said about her hero ( excuse the lighting I didn't plan it very well )