I haven't been on any sports tours with my children yet, but I'm was really interested to read this fab guest post full of hints and tips to help you get organised and be prepared for all eventualities.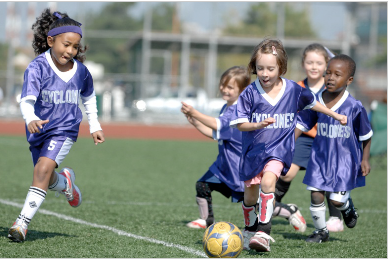 http://farm7.staticflickr.com/6161/6206014954_bb238f7c01_o.jpg
And so it begins. A sports tour is a challenging undertaking for any parent. We admire your fortitude. Don't panic. Yes, sit down. We're here to make sure that you're as prepared as you can be. Here is your guide for planning what to take to all those matches…and surviving:
Shelter
Survival 101: find shelter from the elements. Depending on where you are in the world, it's going to tip it down or give you sunburn. A shelter will protect you from both! You can get these for about twenty quid, depending on where you go (maybe even cheaper).
Camping Chair
To avoid sore feet, we'd recommend investing in a camping chair – preferably one that can hold your drinks too.
Sun Protection
If you think you're going to find yourself surrounded by fine weather, sunglasses, sun hats, sun cream, and insect repellent are in order. Fight those UV rays!
Drinks Containers
Always take a thermos and a reusable water bottle. You're going to get thirsty, and if it's cold, you're going to want something to warm your cockles.
Camera
You're going to want to take a few memories home with you, so make sure you pack your camera. Whatever you do, don't forget the rechargeable batteries; otherwise you might as well have left your camera at home
Waterproofs
Leave these at home at your own peril.
Entertainment
As much as we'd like to believe that our kids' matches will be consistently enthralling, only a fool would forget some light entertainment for the journey, hotel, and general sports tour. This is a good time to finish that book or get that Candy Crush top score.
Spare Clothing
You will be spending most of your time on or around pitches. You might want to pack a few spare outfits, just in case you end up falling over in a puddle of mud.
Cooler
Keep your sandwiches cool on hot days by remembering your cooler.
Medical Kit
Sure, the team should have its own medical kit, but as a parent, you will have a lot of your own patching up to do. You get an easy travel medical kit from your local pharmacy.
Lip Balm
This is a lifesaver
Suitable Footwear
We're talking wellies and walking boots – don't mess up your favourite shoes.
Swimwear
On any sports tour, it's likely that you'll encounter a pool, whether that's at a water park or a hotel. Make sure that your kids can have fun with their friends by packing swimwear – click this rugby tour page for a better idea of what your kids will need.
Healthy Snacks
You'll have to use your imagination for this one, but nibbles are essential. We'd recommend fresh fruit, edamame, plain popcorn, yoghurt, light string cheese, granola bars, carrots and houmous, nuts, dark chocolate, miso soup, mini pretzels, chocolate milk, spring rolls, cauliflower tempura, healthy muffins, red lentil and sweet potato pate, samosas, sweet potato wedges, vegetable parcels, ricecakes, roasted chickpeas, and kale chips.
Lots of great tips there, what do you take on sports tours?