I've been looking longingly at the cake pops in Starbucks for weeks now, so when I saw these on Vanessa Kimbell's site I knew I'd have to make them with the kids.
Cake pops are a cross between a lollypop and a cake, and if there's two things my children love, its lollypops and cake!! We decided on the rocky road pops as they are quick to make and don't need to be cooked. Z has very little patience with anything that has to be cooked, he likes to be able to eat pretty much instantly.
You can get the recipe from Vanessa's site
here
. Ours don't look quite as good as Vanessa's, but I did let my 2 and 4 year old make them!
As you can tell the kids were very excited. Unfortunately I sent Daddy to the supermarket to get the digestives and he came back with chocolate ones instead of the plain ones in the recipe, but the chocolately taste to the middle of the pop was actually pretty yummy. Daddy also added some nougat to his, which I wouldn't recommend!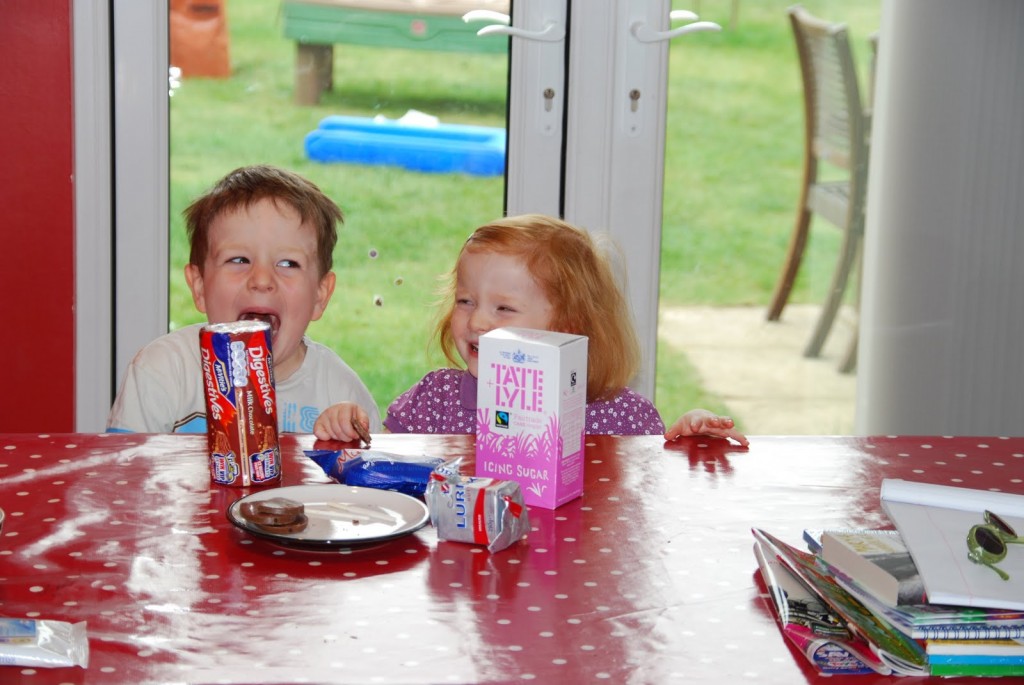 Smashing the biscuits was lots of fun.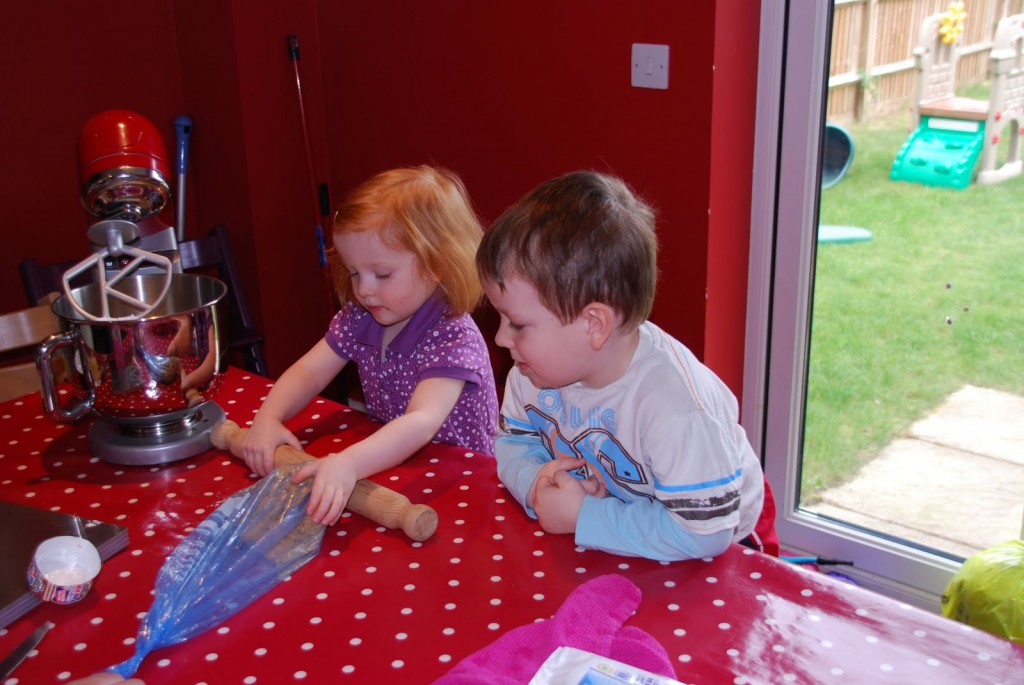 Chocolate dipping!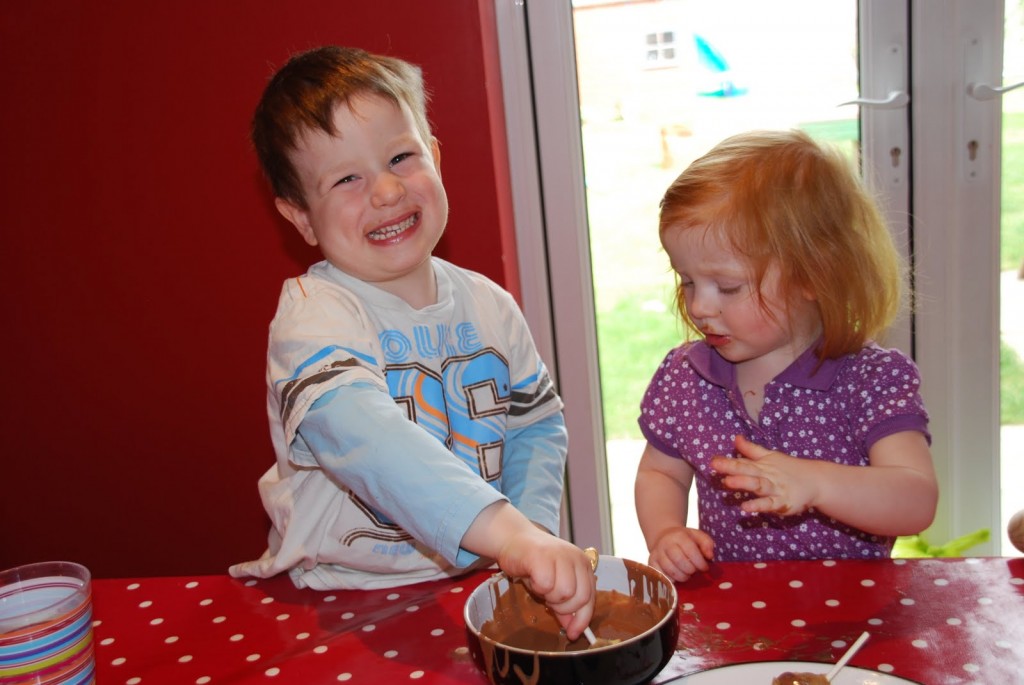 The finished article.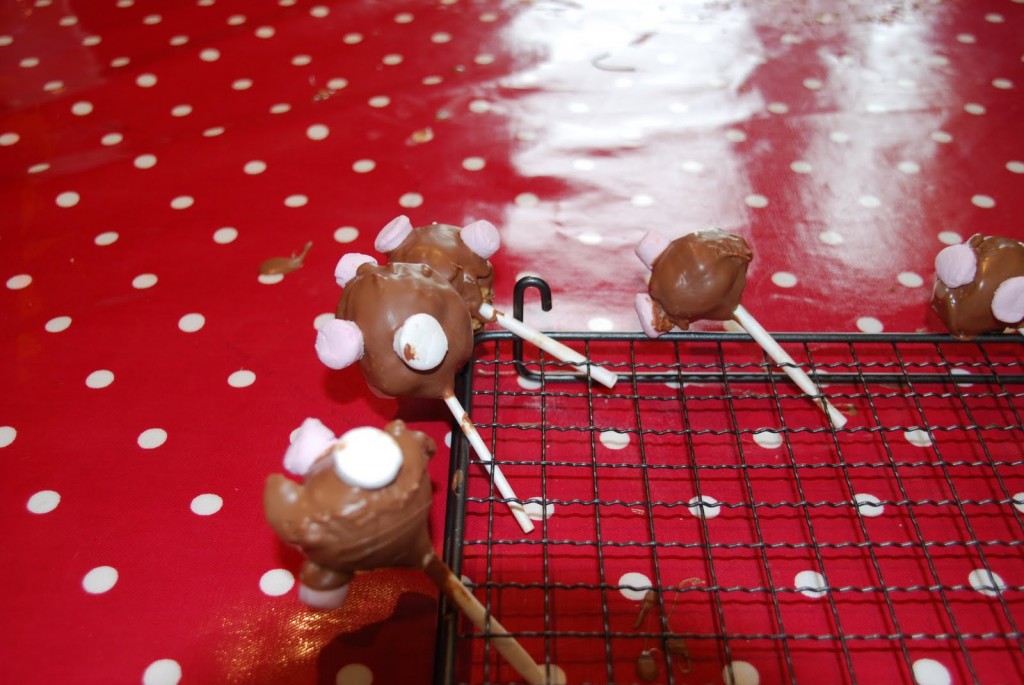 We loved making these. I couldn't find any sticks anywhere, so we bought some lollypops and pulled the stick out of them which seemed to work quite well.
Linked up to Cooking with your toddler at The Crazy Kitchen.