Are you looking for somewhere to take the kids this Easter? I've got a fab guest post today with lots of great ideas for a brilliant Easter Weekend at the UK's Top Chocolate Attractions. Personally we LOVE the Easter egg hunts at National Trust sites and have always had brilliant day's out at the Eden Project.
Chocolate Unwrapped – the Eden Project Chocolate Festival
Easter is all about chocolate and there are some amazing chocolate attraction all over the UK this Easter, including Easter egg trails, Easter Eggstravaganza, and action activities. Here is our selection of some of the best.The Eden Project in Cornwall is worth a visit any time of the year, but this year visiting it at Easter is very special. The Eden Project Chocolate Festival lets visitors discover why chocolate is known as the food of the Gods and you even get the chance of making some yourself.
As you tour the indoor rainforest you will discover the historical importance of chocolate in world trade; you will be able to create your own flavour of chocolate; you will meet world chocolate experts, and you will be able to enjoy a special chocolate menu at the cafes and shops.
Easter Fun at Cadbury World
Cadbury world is fun to visit all year round, but it is especially so at Easter. These are Chuckle Island which is on from the 14th-25th April and Easter Eggstravaganza from 18th – 21st April.
Chuckle Island is all about hunting for missing eggs. You are stranded on the island and you only have a treasure map. It question is whether Chuckle Beans and companion can help you find the missing eggs. It is great fun with pirates, jokes and singing, but be warned, you might get a little wet.
Easter Eggstravaganza presents chocolate themed fun for everybody with great family entertainment. Activities include an Easter egg trail; an Easter bonnet competition with a chance to win some great prizes; a selection of some very special Easter chocolate treats, including handmade eggs created by Cadbury's skilled chocolatiers.
National Trust and Cadbury's Easter Egg Trails
The National Trust and National Trust Scotland have teamed up with Cadburys in organising Easter egg trails around the UK. These are all being held at Trust properties and have a creative twist to the standard Easter egg hunt. There is an explorer theme and children start out by making their own special pith helmet to wear on the trail. They are given a set of clues as well as a trail passport that they will need to get stamped at every stage of the trail.
As well as collecting Easter eggs on the way, everybody who completes the trail will receive a chocolate egghead. There are also competitions for children and grownups with even more prizes. If you want to find out if there is an Easter Egg Trail near you, you can find out on this interactive map.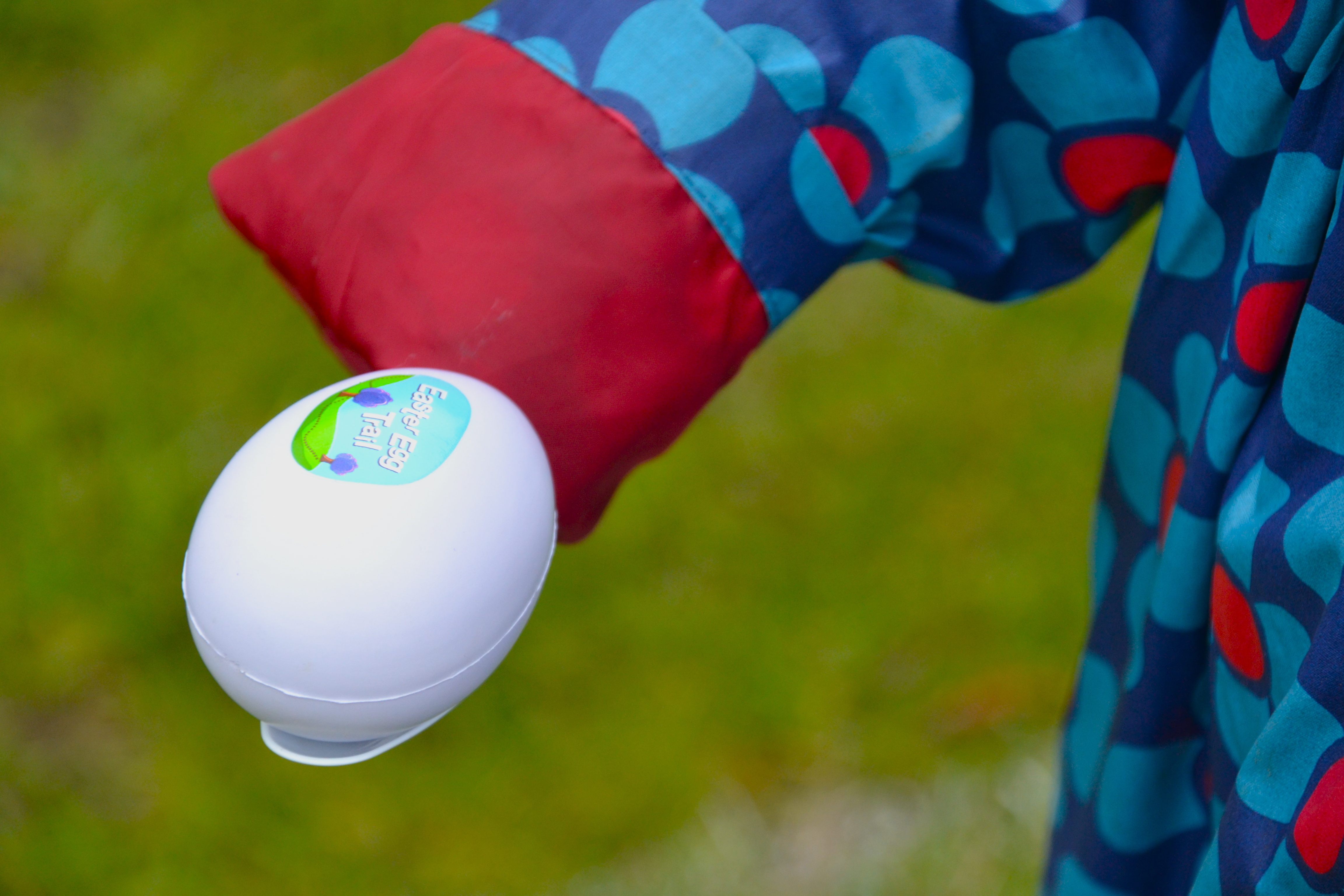 The Great Peter Rabbit Egg Hunt
If you are visiting the Lake District this Easter you have the chance to join in with the biggest Easter egg hunt in the North of England; and it's not only for Children, adults are welcome too. The search will be on for fifty ceramic eggs each one of which has been crafted by hand and hidden right across the Lake District. The search will begin on 16th April and it will go on until every egg has been found.
The area covered by the hunt is an incredible 2,600 square miles and the progress on the hunt will be monitored by a website which will also provide some additional clues if finding some of the eggs prove elusive.
You will meet some of Beatrix Potter's characters including Peter Rabbit and friends. Although the eggs that are hidden on the hunt are ceramic, there will be plenty of Peter Rabbit chocolate Easter eggs to enjoy too.