I reviewed The Vampire Diaries Season One a few months ago, which I loved, but my husband  thought was a little teen drama like for his taste. However, that didn't stop him asking everyday if the next box set had arrived yet.  We were both very happy when seasons 2 and 3 dropped through the letterox!
As Season 2 progresses The Vampire Diaries in my opinion loses all the teen aspects and become a proper grown up drama.
Caroline learns to cope with her new life as a Vampire and Tyler struggles when he discovers his family curse, while Katherine causes trouble wherever she goes.
Stefan and Damon are faced with their greatest challenge yet when Elijah and Klaus ( The Originals ) arrive and Stefan is drawn deeper and deeper into his dark side, forcing Damon and Elena into each others arms.
Bonnie slips into the darker side of magic to save Jeremy and they both pay the price, while Alearic and Damon forge an unlikely friendship which ends in tragedy. Much more of the Salvatore past is shown in Season 2 revealing the truth behind each brother.
We watched seasons 2 and 3 very quickly. I even had a rule that I would only watch when not distracted by twitter and facebook so I wouldn't miss anything. Believe me, not much else gets me off social media in the evenings.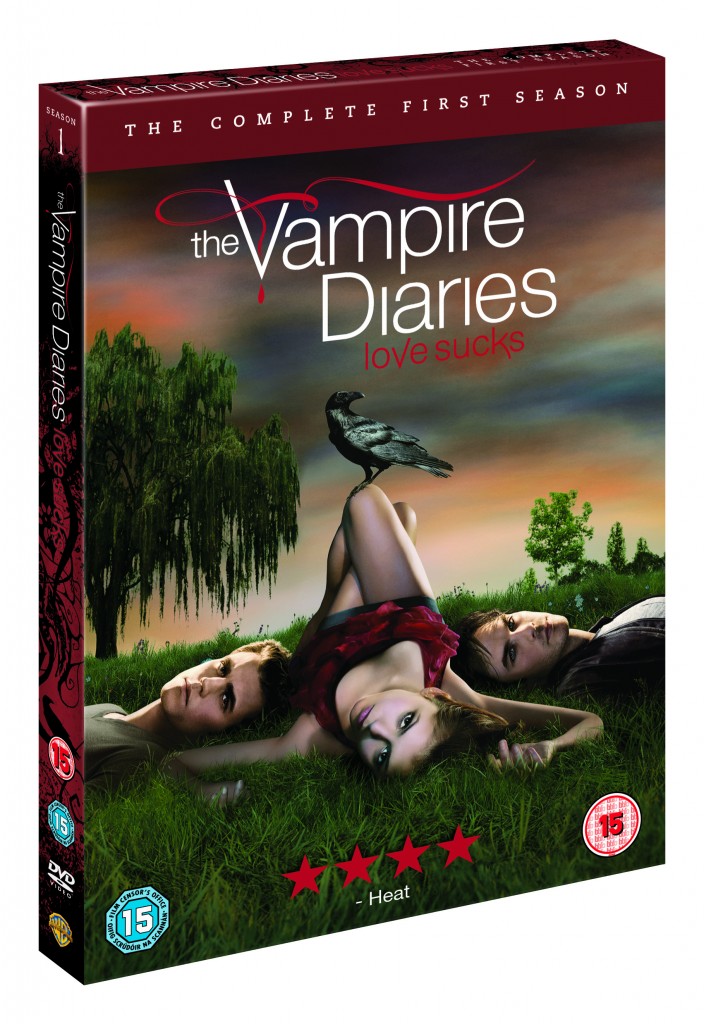 After Season 1, I couldn't understand why my twitter friends @JennyPaulin and @susankmann were #TeamDamon , but after watching 2 and 3 I abandoned #TeamStefan and joined the other side.  i have to admit at the end of Season 3 I was willing Elena to chose Damon, but I won't giveaway what happened.
We finished Season 3 just in time for Season 4 to start of the TV, and are still hooked.
Go and watch The Vampire Diaries now!!
THE VAMPIRE DIARIES is based on the bestselling book series from Alloy Entertainment, which has recently been re-released and is enjoying time on The New York Times Best Sellers list.
We were sent the vampire diaries box set for the purpose of this review.