My husband and I have watched a LOT of TV box sets….there was the summer when we couldn't afford to go on holiday so spent a couple of weeks watching back to back episodes of'24. When I was pregnant with little S we watched the whole of Alias and then more recently polished off Battlestar Galactica. Thats not to say we will watch anything…many a series has been started and dropped before the end of the first DVD.
To be honest I wasn't expecting much from The Vampire Diaries, but we are totally hooked. I'll be ordering series 2 to watch later today. I might even download the book as well.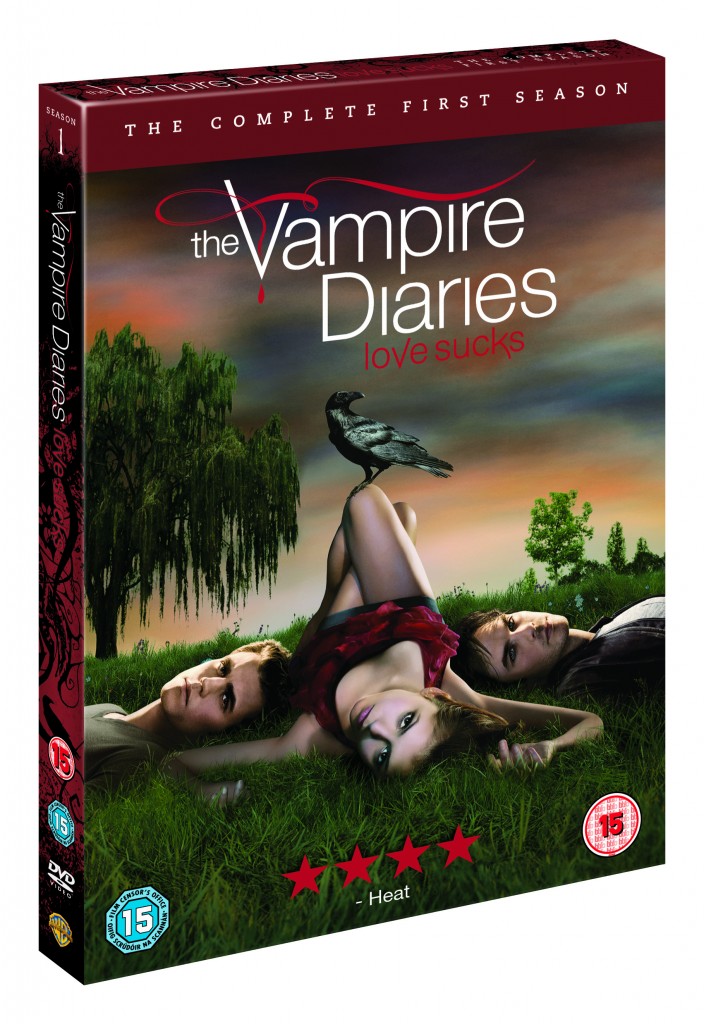 The Vampire Diaries is set in the small town of Mystic Falls. The main character is Elena who we meet on her first day back at school after the death of her parents as she tries to rebuild her life and look after her troubled younger brother Jeremy. Elena soon meets the handsome and brooding new boy Stefan and quickly forms a strong connection with him. She soon discovers Stefan is a vampire with a colourful past and a dangerous older brother, Damon.
As I watched series 1, I became oddly fond of the Salvatore brothers, even Damon who started to show some signs of humanity towards the end of the season. I won't spoil it too much for you, but if you like a love story with lots of gory bits and a mystery then you'll LOVE The Vampire Diaries. I would definitely recommend it.
THE VAMPIRE DIARIES is based on the bestselling book series from Alloy Entertainment, which has recently been re-released and is enjoying time on The New York Times Best Sellers list.
We were sent the vampire diaries box set for the purpose of this review.