My carpets and kitchen floors drive me mad, they just don't stay clean for more than 5 minutes. The playroom carpet is full of bits of play doh and crushed raisins and my husband calls my car 'the farm', so I was over the moon to be chosen to review a new Dirt Devil vacuum cleaner.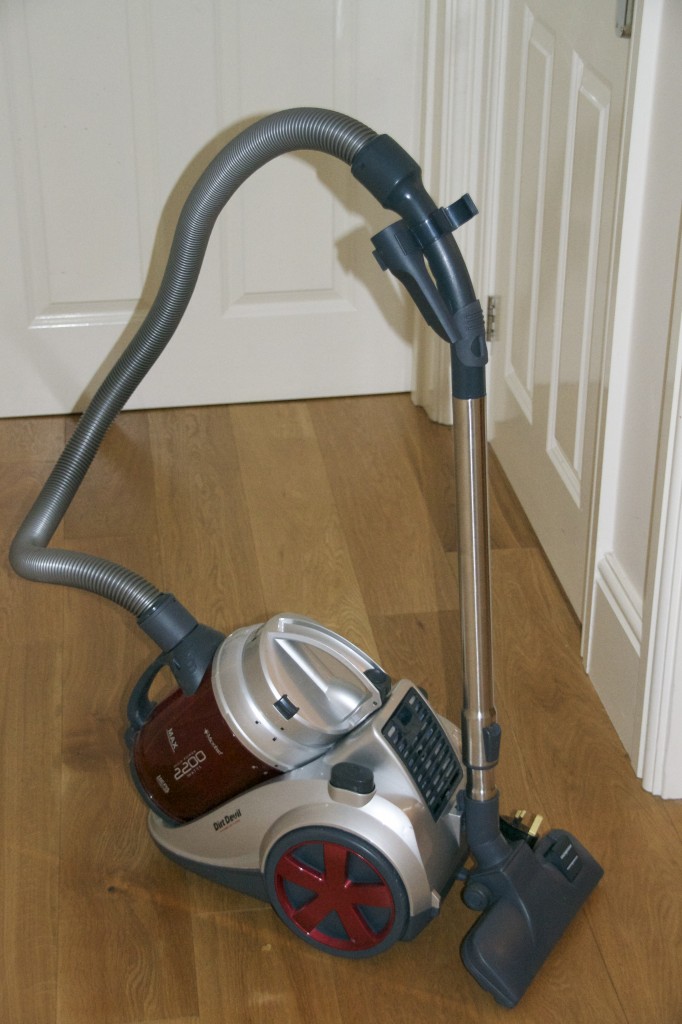 The Dirt Devil Tempest has incredible suction, and really does seem to suck all the dirt from the floor.  We currently use an upright for the house which is great on the carpet areas (well so I thought) but seemed to struggle downstairs which is mostly hard flooring.  With the Tempest it's like sweeping the floor with a magic wand.
So then I started to wonder, if my upright is actually struggling where I can see the dirt is it really any good on the carpet?  Using the Tempest the obvious starting place was the stairs.  Dirt Devil have clearly thought about this, as the Tempest despite its large power is quite light.  Carrying it  is easy, and the stairs have never looked so good. Upstairs the Tempest is great too, it is a bit harder to get around than an upright, but the head is very light and so moving round the carpet is not a problem.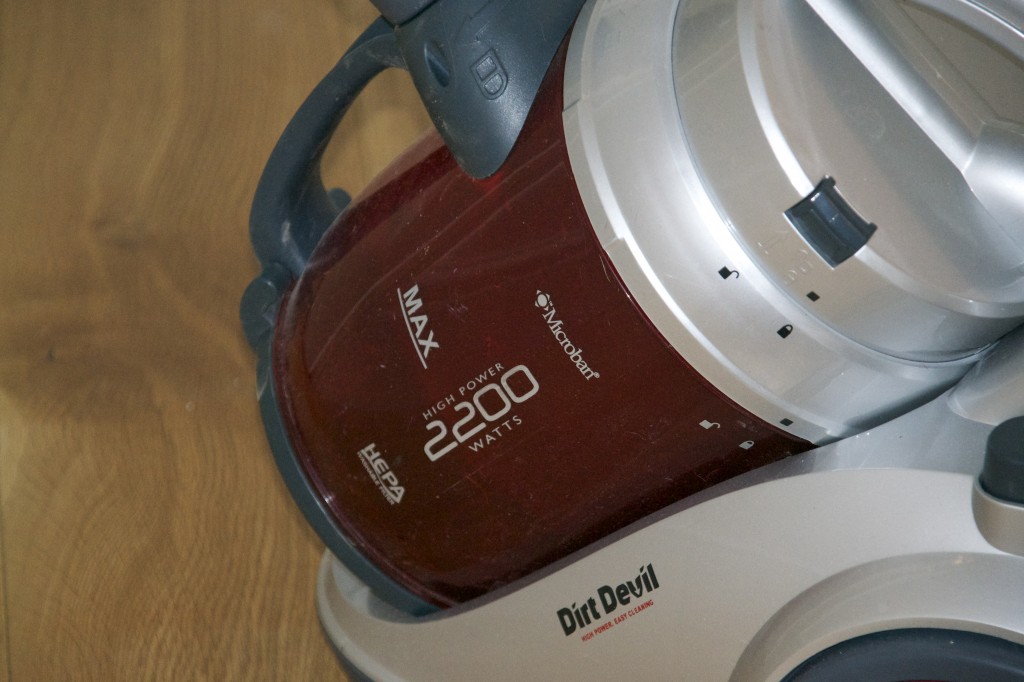 The Tempest comes with  a crevice tool, an upholstery tool, a intense turbo brush and a dusting brush. All of which I have used in various parts of the house and been really impressed. The turbo head in particular is meant for pet hair, but I found it very good at removing play doh from the floor.
The Tempest has a 2200 Watt motor and 370 air watts of suction, which means nothing to me except its flipping brilliant. My husband has been hoovering for fun, and I am not joking! It has a telescopic handle and a HEPA filter and Microban exhaust making it great for allergy sufferers too.
Emptying the Tempest is very easy and clean, and I love the fact that it is bagless.
Here is a before and after shot of my kitchen floor.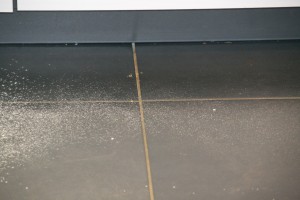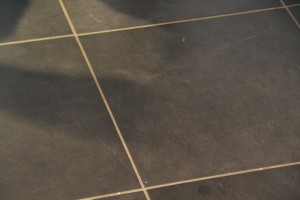 The only faults are that I found the wire to be a little short, and I had to keep unplugging and plugging in somewhere else. It is also quite loud and gives off a fair bit of heat.
Overall we thought the Tempest was a great vacuum cleaner, especially when you consider the price. It is definitely a good buy and competes with my more expensive upright cleaner.
The Tempest DDC070 retails at £79.99 and is available from the Dirt Devil Website.
You can also find Dirt Devil on twitter @DirtDevilUK and Facebook.
We received the Dirt Devil to review. All words and opinions are my own.