Have you ever been browsing eBay and wished you could make a list of your favourites, or bookmark things for later? The good news is that now you can! When you find an item you love you can add it to an existing collection or make a new collection, including a little tagline for why you like the product so much.  Other people can then follow and browse your collections and you can do the same with theirs.
I've been trying out the new feature and it is brilliant! I've got collections for kids parties, holidays with kids, toys for boys, family first aid and lots more. It means that I can quickly and easily find the products I need and not forget things I saw and liked, when it wasn't the right time to buy. I found the whole experince of building my collections very enjoyable and super easy. It inspired a lot of creativitiy on my part building them as I kept thinking of more and more items that would be amazing for each theme.
Collections definitely make eBay much more appealing to me, I've also loved looking through other people's collection. For example, I don't have a great sense of home style so browsing home and garden collections has given me some great ideas for my own house that I would never have considered otherwise. I hope my collections have inpsired other people in the same way.
The other great feature of eBay is that there are so many products available meaning you can for example pick up everything you could possibly need for a pirate themed kids party all in one place without leaving your house. AMAZING!
My two favourite of my own collections are Get your Family Organised just because we've been really trying to organise ourselves lately and have actually bought a lot of the products in the list and found them to be very helpful, especially the big whiteboard. My other favourite is Great Education Items for Kids just because I'm so passionate about learning at home and wanted to share the products I love so much. There's also a few on there that I haven't bought yet, but don't want to forget about.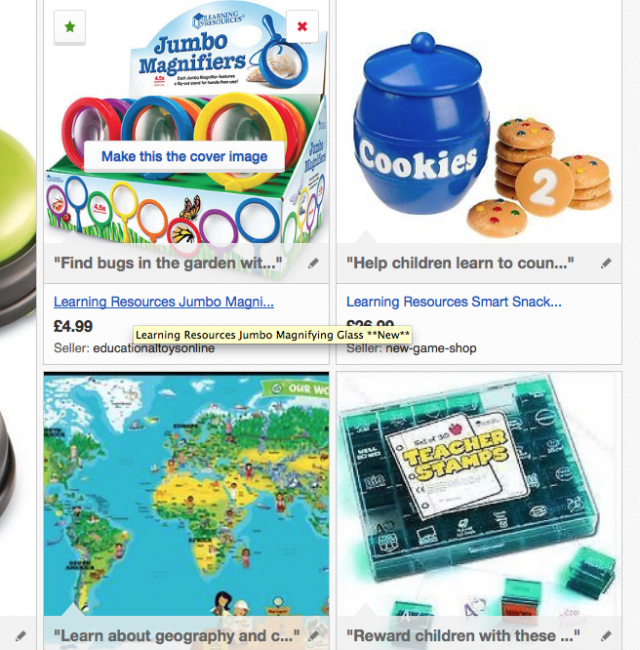 Sponsored Post: In Partnership with eBay