I first discovered Pinterest about a year ago, and was immediately drawn to the bright, bold images which make it so appealing. The layout is very user friendly, and I love that you can search and find literally 100s of amazing ideas within seconds.
Pinterest is now the first place I go to find craft and home inspiration. You can find everything from the impossible stuff of dreams, to simple activities and ideas with stuff you have around the house already.
One of my favourite boards of my own is my Preschool Science Ideas Board, this is a collaborative board which means other bloggers can pin their own ideas to it. For me, it is incredibly useful and fun to see so make ideas instantly all in one place.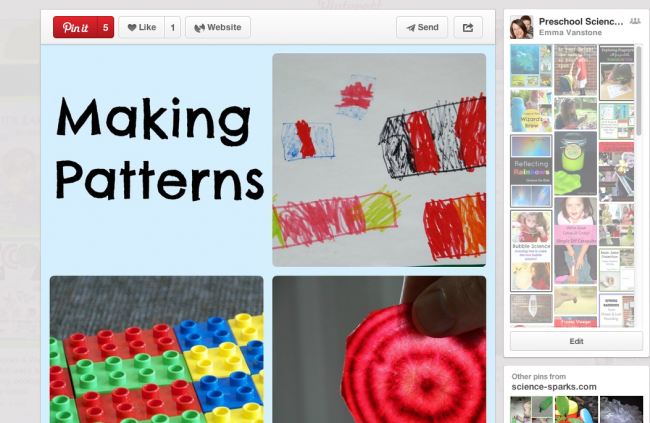 Another board I love is my Kids room and Playroom Ideas board.  I've only recently started this board, but already there are some wonderful ideas pinned to it. I cannot wait to find some time to grow it more.
Thanks so much to The Imagination Tree and But Why Mummy Why? for the lovely introductions yesterday.
What are you waiting for? Go and have a look at Pinterest today.