We LOVE Paultons, the first time we went Z was just 2 years old and Peppa Pig World hadn't even started construction yet. Paultons Park is fantastic for preschoolers, and I love that you don't have to pay for children until they are 1m, which seems much fairer than going by age, when they might not be tall enough for many rides.
Last week we attended a bloggers coffee morning where we got a sneaky peek at the new Peppa Pig Merchandise available from the park shop and online.
Little S was rather taken by the caps and bags.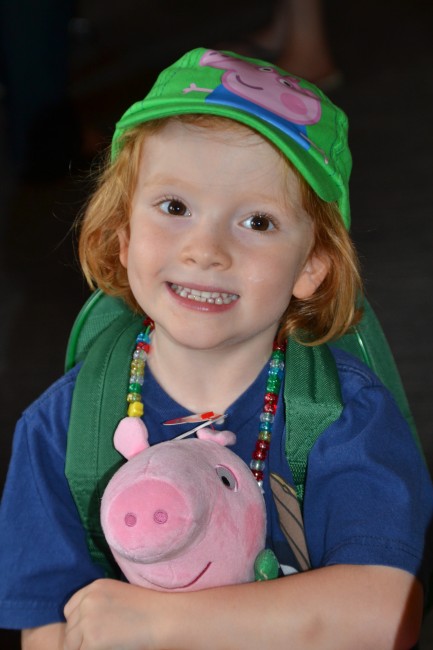 I had a fight on my hands to get H to take off this very cool dinosaur dressing gown, and she was also quite keen on the large dinosaur beanie toy.
I quite liked the jumping pigs game, which would make a lovely little present for a Peppa Pig fan.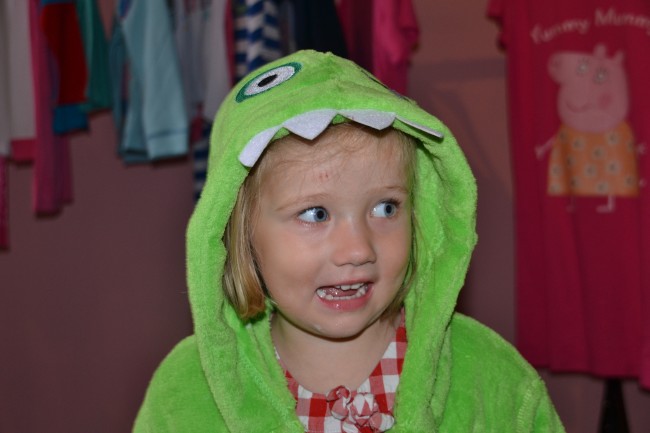 The grown up range was very cool, I especially liked the Pyjamas and mugs. It's nice to see products that you can't buy elsewhere as well.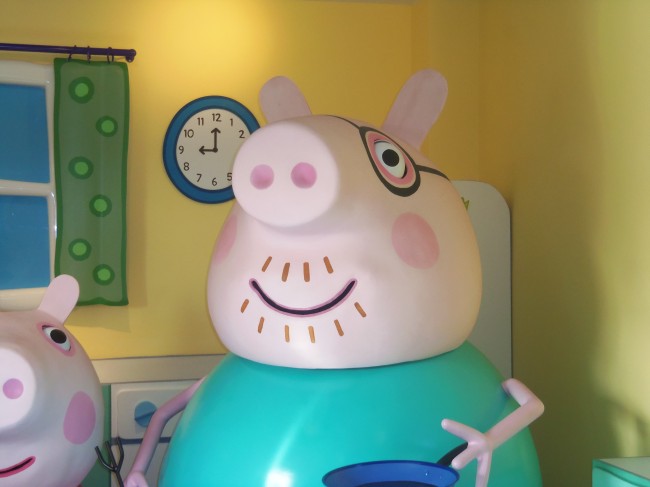 Once we'd finished admiring the toys and chatting to the other bloggers we were free to explore the park.
We had a great time in Peppa Pig Soft Play, and on the Big Balloon ride, but then set off to explore the rest of the park, as the queues in Peppa Pig World were a bit long for my impatient children. When we've been in the past the park has been much quieter, so I'd recommend going outside school holidays if you can.
Z and Daddy had a great time on Magma and Cobra while the girls and I braved the Flying Frog.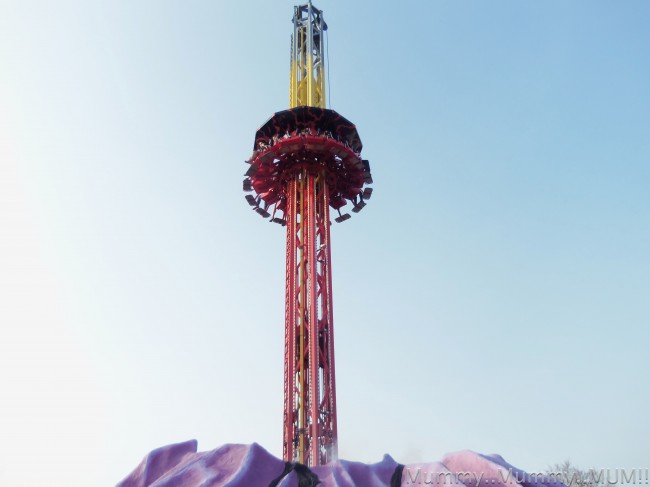 If you've never been to Paultons, I would most definitely recommend it, and don't forget to take swimming gear as the water areas in the main park and in Peppa Pig world are fantastic, we always end our day at Paultons in the water.
The lovely team at Paultons have given me a family ticket to giveaway. If you'd like to enter, please complete the rafflecopter form below.
Terms and Conditions:
The prize consists of one day family ticket for two adults and two children under 12 years old. Tickets are valid until Monday 4 November, 2013 and are non-extendable. They are not valid for Santa's Christmas Wonderland.
Closes 11.59 30th August
We received entry to the park for the day free of charge.