Have you been hoping to spruce up the exterior of your campervan? If so, there are plenty of approaches to consider without having to overstretch your existing budget. Let's examine some interesting techniques as well as what each has to offer.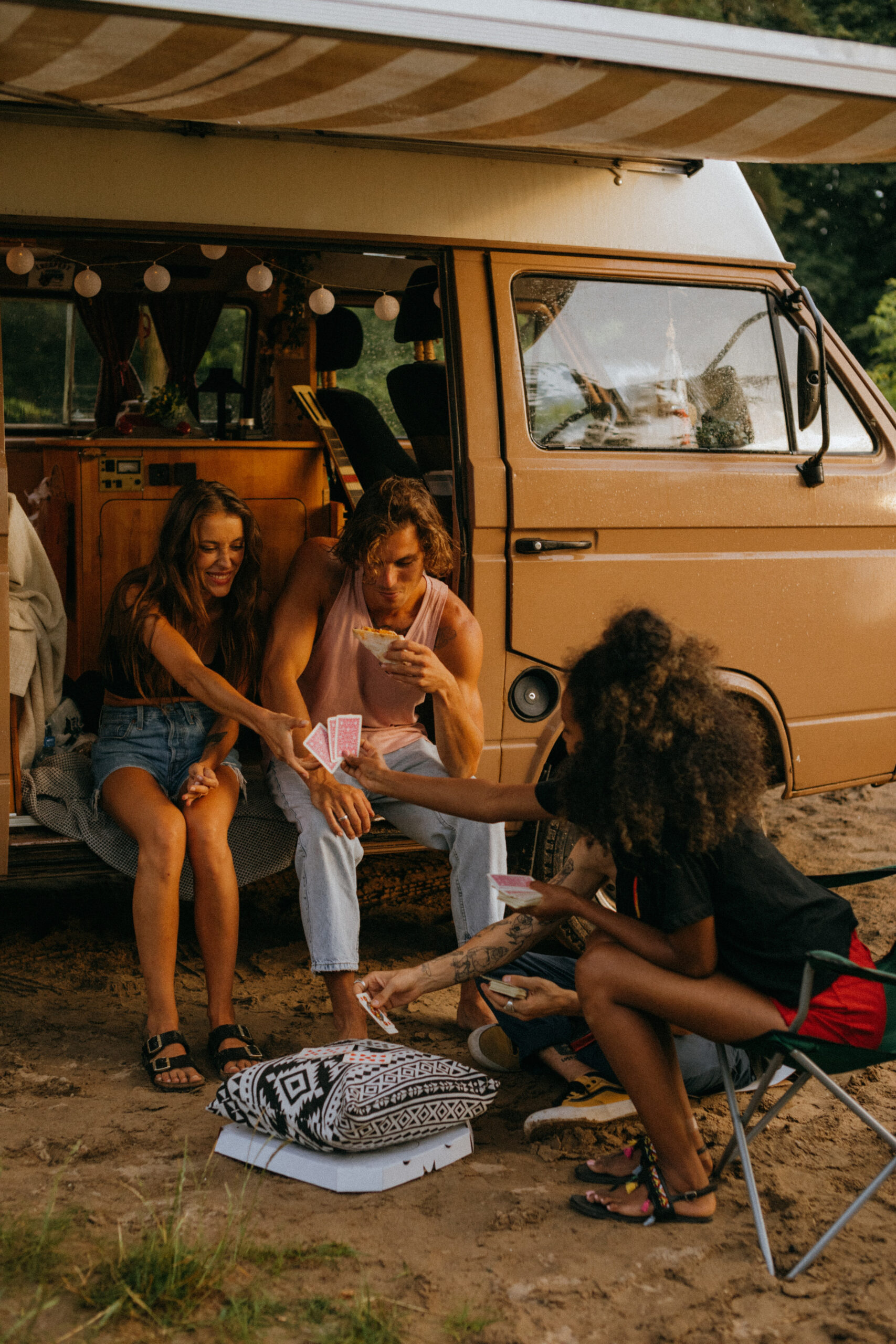 Let There be Light!
Brightening up the outside of your campervan will provide it with a unique ambience and this type of illumination is very useful when enjoying evening activities. LED strip lighting is arguably the best solution, as you can choose from numerous colours. Installation is also very straightforward.
Awning Screens
Many converted campervans have been equipped with roll-out awnings to provide a degree of protection from sun. Why not add a series of clip-on screens to this covering? Screens will prevent bugs from entering and they can be easily tucked away when not in use.
Coordinate with Colour
Creating a bespoke colour scheme is an excellent way to tie the overall appearance of your campervan together. This is also one of the most cost-effective solutions if you do not have a great deal of money to spare. Be sure to take into account elements such as exterior running boards, trim and window blinds to create a coordinated sense of style.
Eye-Popping Vinyl Graphics

As this self build campervan insurance comparison website notes, graphics are another idea to consider if you wish to create a personality that stands out from the crowd. Vinyl graphics can be easily applied and it is possible to create nearly any design imaginable. You can opt for popular images or you could hire an artist to create an entirely unique design. 
Window Tinting
As campervans are often used during the spring and summer, this next suggestion will provide a bit of practicality. Tinted windows can help to block the ultraviolet rays of the sun and they will also ensure that the interior of the vehicle remains relatively cool even when the temperatures outside begin to rise. Of course, tinted windows provide a touch of sophistication and class; two traits that are quite desirable!
Bubble Windows
This type of window was very popular during the 1970s and it has recently been making a slight comeback. As you might have guessed, bubble windows will provide passengers with more panoramic views of the outside environment. They are also excellent if you will be taking holidays with young children. Bubble windows come in a variety of different sizes and the majority are engineered from durable materials such as clear PVC (a type of high-impact plastic). There are many online manufacturers to choose from, so feel free to perform additional research. 
These six ideas are both practical and affordable. In fact, most will require only a short amount of time to complete. Do not hesitate to refer back to this article for additional inspiration when needed. Your campervan will soon be turning heads while on the motorway or at the local park!