Do you have a fish tank at home? If so, it's important to make sure you are doing everything you can to keep your fish healthy and happy. In this blog post, we will discuss six tips for maintaining your home aquarium. Keep reading for more information! Maintaining your aquarium at home doesn't have to be difficult. By following these simple tips, you can ensure that your fish have a happy and healthy environment to live in.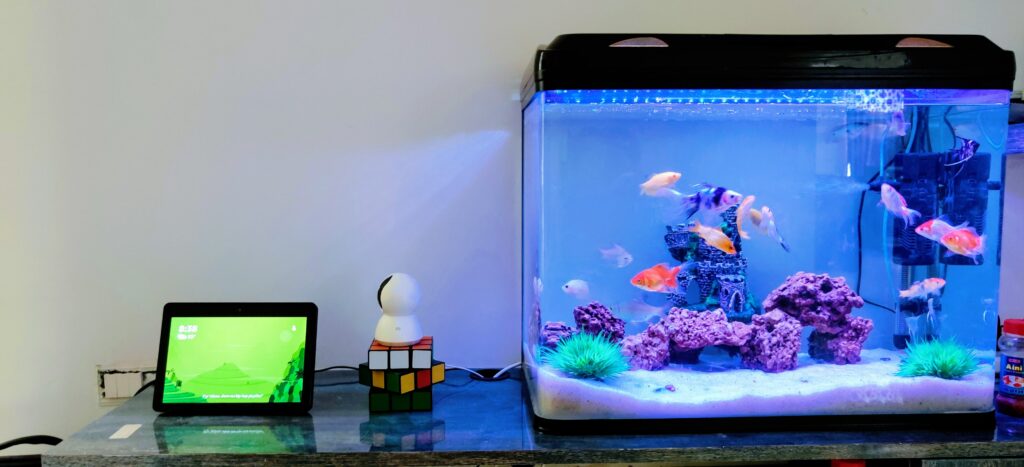 Aquarium maintenance has multiple benefits for both you and your fish
A well-maintained aquarium is not only more aesthetically pleasing but also provides a healthier environment for your fish. Furthermore, it can save you money in the long run by preventing expensive repairs. Whether you require a sponge for aquarium filter or fish tank gravel, it is crucial that you maintain your home aquarium regularly, and properly. Delays can cause problems for your fish, and in some cases, death. On the other hand, home aquarium maintenance can be time-consuming, so it is essential to find a balance that works for you.
1 Clean the tank regularly
This includes removing algae, uneaten food, and debris. You should also vacuum the gravel to remove any built-up dirt and waste. Depending on the size of your tank, you may need to do this once a week or every other week. Furthermore, you should clean the filter monthly to prevent it from becoming clogged. Some other obligations will include checking the water quality and temperature regularly as well as feeding your fish the appropriate amount of food.
2 Change the water regularly
You should change 20-50% of the water in your tank every month. This will help to remove toxins and keep the water fresh. When changing the water, be sure to use a de-chlorinator to remove chlorine from tap water, which can be harmful to fish. Of course, you will have your filter to help with water quality, but changing the water is still an important part of aquarium maintenance.
3 Add plants to your tank
Not only do plants look nice, but they also play an essential role in the ecosystem of your fish tank. Plants help to oxygenate the water and provide a place for your fish to hide. They can also help to absorb excess nutrients, which can prevent algae growth. If you are new to keeping plants in an aquarium, we recommend starting with hardy plants that are easy to care for. Some of the plants that can help with aquarium maintenance include Java ferns, hornworts, and anacharis.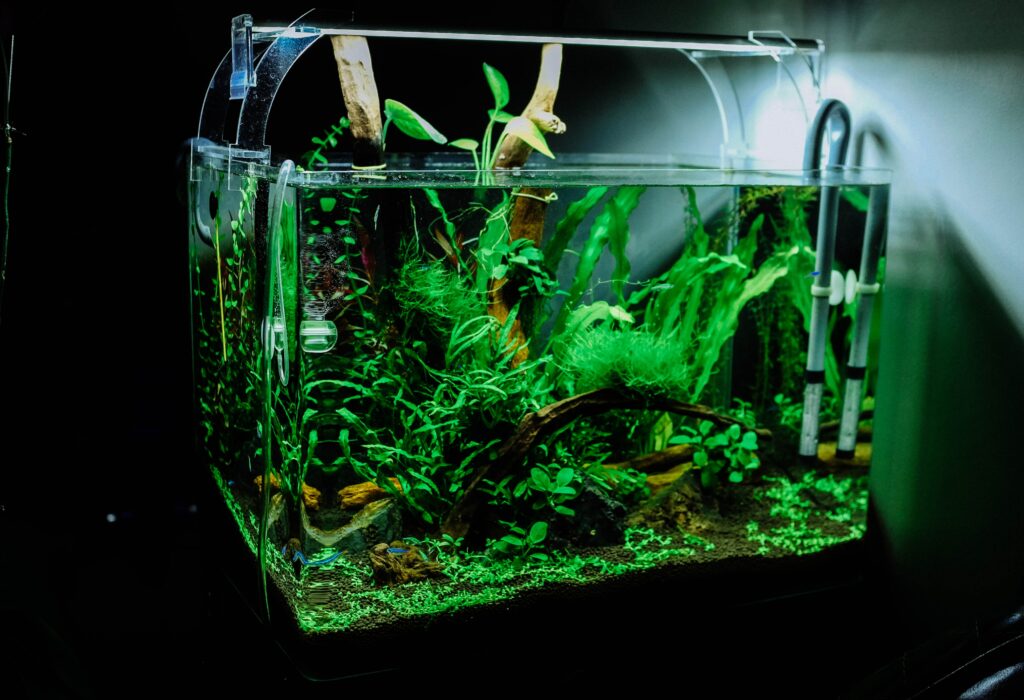 4 Test the water regularly
You should test the water in your aquarium at least once a week to make sure the levels of ammonia, nitrites, and nitrates are within a safe range. Ammonia and nitrites can be toxic to fish, so it is important to keep an eye on these levels. Moreover, high nitrate levels can cause algae to grow. Test kits are readily available at pet stores, and many of them are easy to use. Finally, if you notice any changes in your fish, such as abnormal swimming or lethargy, be sure to test the water right away.
5 Don't overfeed your fish
It is essential not to overfeed your fish as this can cause water quality issues and lead to illness. Only feed your fish as much as they can eat in two minutes, and be sure to remove any uneaten food from the tank. Knowing the type, and amount, of food to give your fish, can be tricky, so if you are unsure, ask a professional. You can consult our fish food buying guide for more information.
6 Think about the chemical structure of the water
The chemical structure of the water can have a significant impact on your fish. For example, if the pH level is too high or low, it can cause health problems for your fish. Therefore, it is essential to test the pH level regularly and make adjustments as necessary. In addition, the hardness of the water can also affect your fish. If the water is too hard, it can cause damage to their gills. Conversely, if the water is too soft, it can make them more susceptible to disease. As you can see, there are many factors to consider when it comes to the chemical structure of aquarium water.
Maintaining a home aquarium can be a lot of work, but it is definitely worth it for fish lovers. By following the tips we've outlined in this article, you can keep your tank clean and healthy while minimizing the amount of time you spend on maintenance. Just remember to take things slow and steady, and don't try to do too much at once. Creating a healthy environment for your fish should be a gradual process.