Zak asked for a birthday party at iFLY this year. Initially I was a little reluctant as it's quite expensive, but eventually decided that turning 11 and finishing SATs was cause for an extra special celebration. When I investigated costs further I found that flying starts from only £29.99 per person, which is very reasonable considering what an fab thing it is to do. Zak chose three friends to take along as well as his littlest sister ( did you know children as young as 3 can take part? ). The boys were bursting with excitement on the journey there and couldn't wait to get started.
The booking process was simple and easy and we were told to arrive an hour before our scheduled flight time. That might seem like a long time, but there's a lot to get through. We booked as a group, but there are birthday packages available also.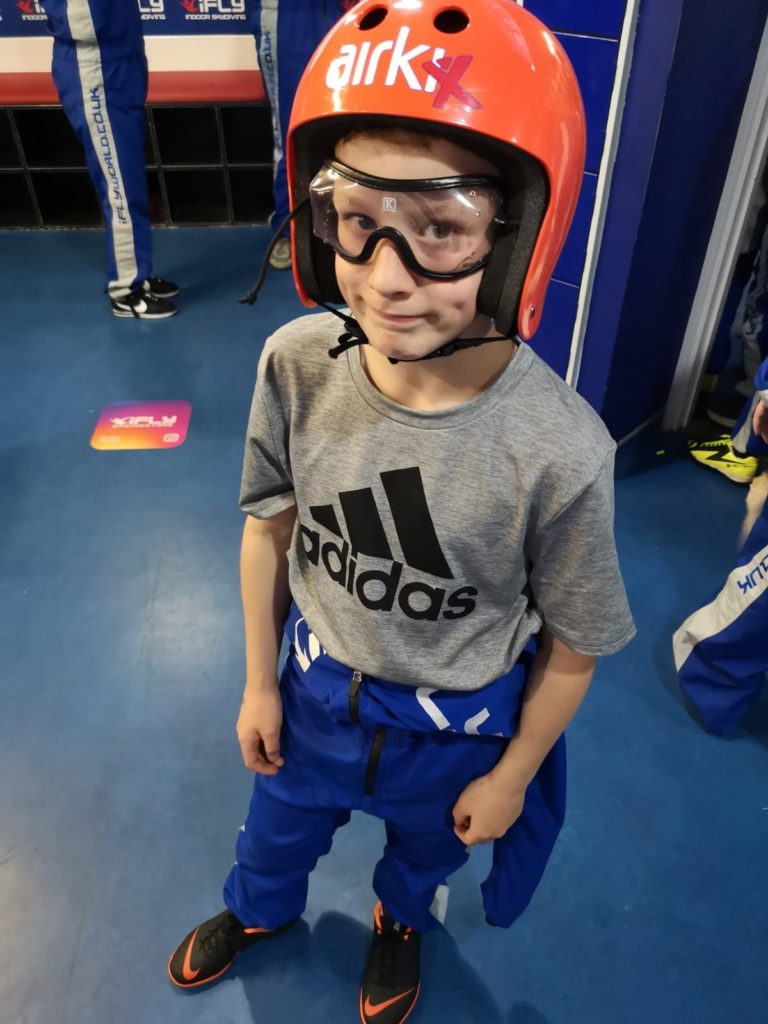 Before the flight guests are talked through the experience and watch a short video about what to expect and are taught three basic hand signals as it's very loud inside the tunnel.  After the briefing the children got changed into jumpsuits, googles, ear plugs and helmets. The whole experience lasted about 90 minutes, but flew by ( pardon the pun).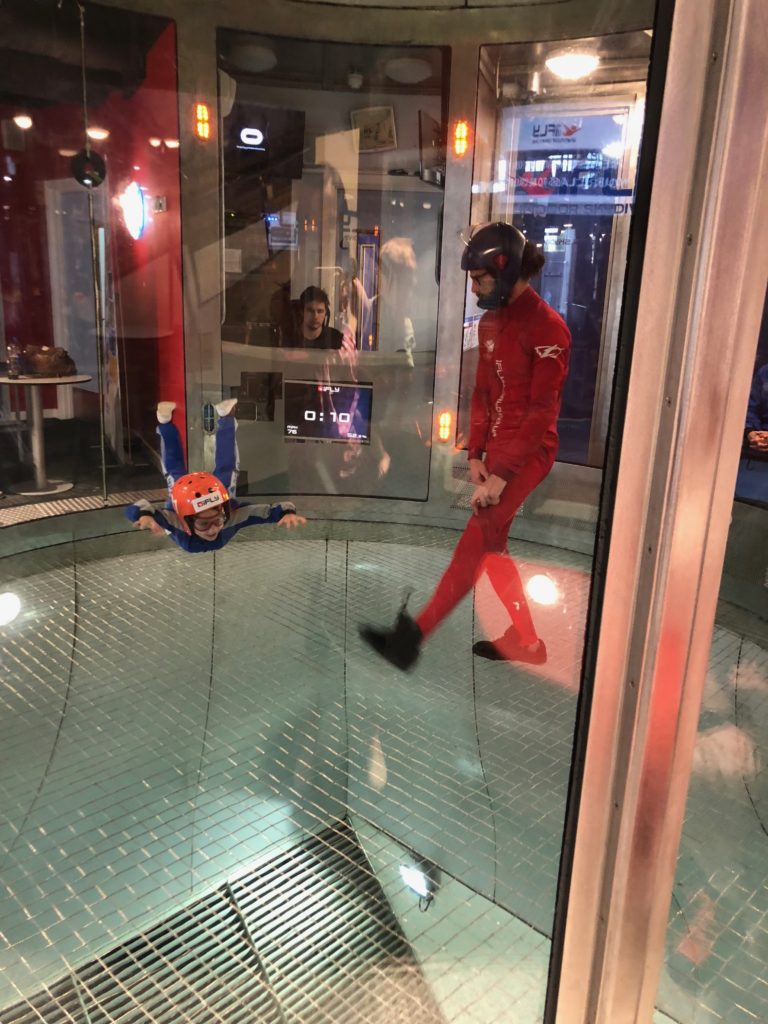 All our little fliers asked to try the Hi-Fly on their second flight. Hi-Fly is when the instructor takes you to the top of the wind tunnel and back down, giving you you a taste of what's its like to fly like a pro. This was a fantastic experience for the children, even my 7 year old asked to do it and loved it! Hi-Fly is an extra and not guaranteed so do ask before your flight. We paid an extra £6 for Hi-Fly, which was worth it as it made the visit extra special.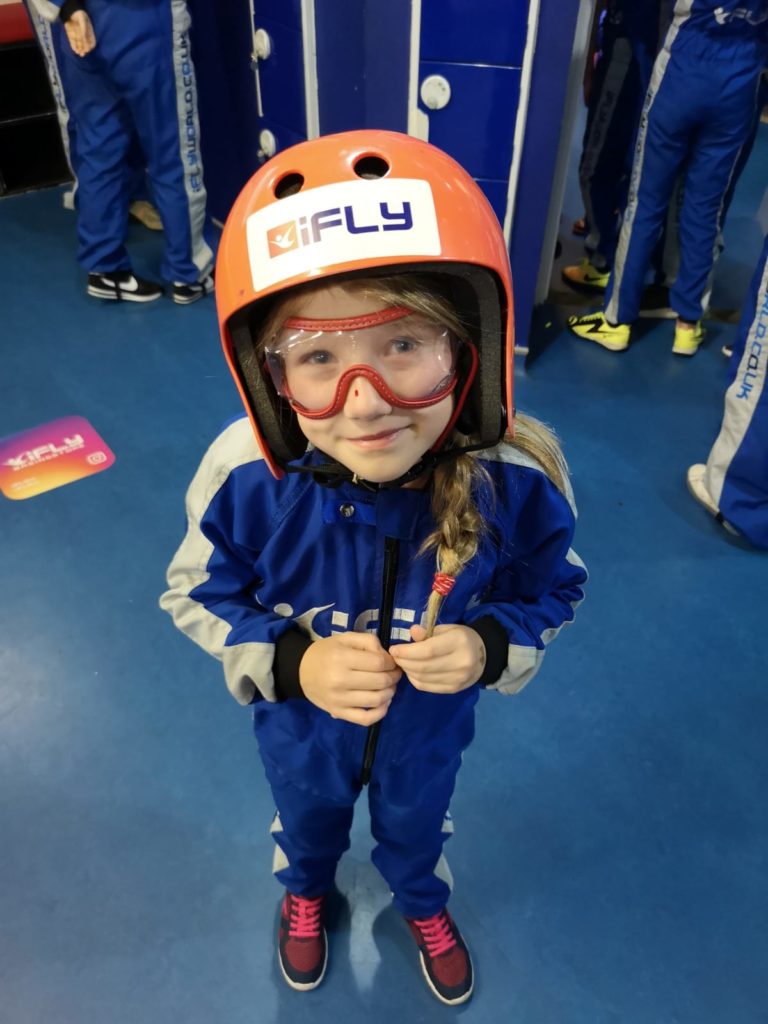 The whole experience was exhilarating and great fun thanks to the brilliant instructor. It's definitely something all the kids would love to try again.
I was very proud of my little Hannah, who at 3-4 years younger than the boys was the only one to earn her white wings! She was very pleased with herself!
Top tips for iFLY
Ask a friend to film your flight! We have some brilliant footage. Photos and videos are also available to purchase from iFly.
Remember to wear lace up shoes that are tied up tightly. One of our guests lost a shoe, which his friends thought was hilarious, but wasn't ideal really, and meant a long hop to the car afterwards.
Make the most of every second. Our experience included two flights of 1 minute each, which doesn't sound like a lot, but felt longer. Everyone would've loved to have done more though. iFLY do offer discounted rates for future flights so it's worth looking for special offers when you're there.
School Trips to iFLY
Did you know iFLY also offer brilliant school trips? I'll be writing about these very soon on Science Sparks so make sure you pop over there to take a look!
We received a discounted rate for our visit to iFLY