You know the old joke about sending boxes into school to get rid of some recycling and then the kids coming home with someone else's junk with a bit of sellotape and glitter added? I never really got it before this term. Z wasn't really a junk modeller.
However, little S adores the craft corner and seemingly spends most of the day there. This is just 2 days worth of the lovely junk models she has brought home for me. All are presents for me or dolly and so have to be kept safe and well away from the recycle bin after Daddy 'accidentally' threw some away.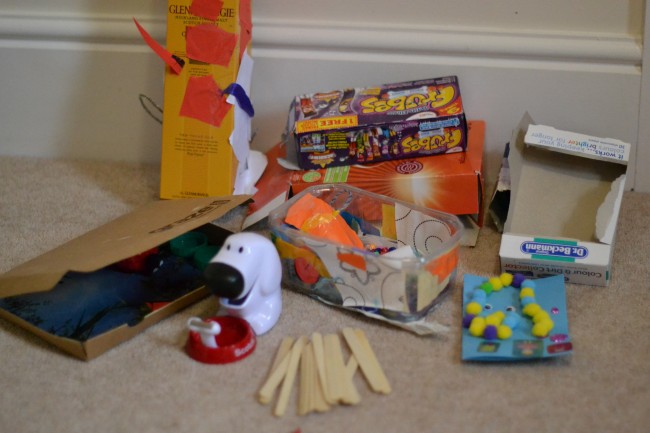 I do love watching her come out of school with a big smily face giving me a 'present', but I am trying REALLY to declutter and it's not helping!
Ralph the dog from Scotch has been rather useful for patching everything up at home, and is super easy for the kids to use which means I don't have to cut loads of tape and stick to a table edge for them.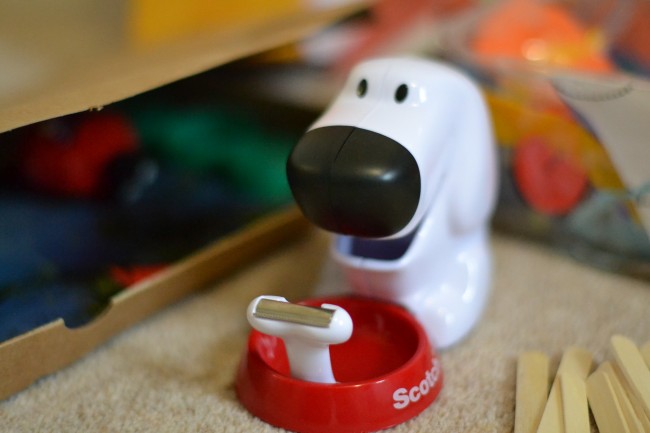 Ralph  comes with a 19mm x 8.89m roll of Scotch® Magic tape, and can be refilled. It is available from www.3mdirect.co.uk. RRP £8.99.
We were sent a Ralph the dog.