I still don't really know how I feel about the kids being back at school, in some ways it's nice to have a bit of time to work in the day without feeling guilty that I'm not spending enough time with them, but I also really miss them, and being back on the school run and all the rushing round that entails isn't filling me with joy. I wish we could've had just a couple more weeks of Summer fun and freedom, it seemed to disappear so fast this year.
The kids seem happy to be back though which is the most important thing and have all settled beautifully into their new classes.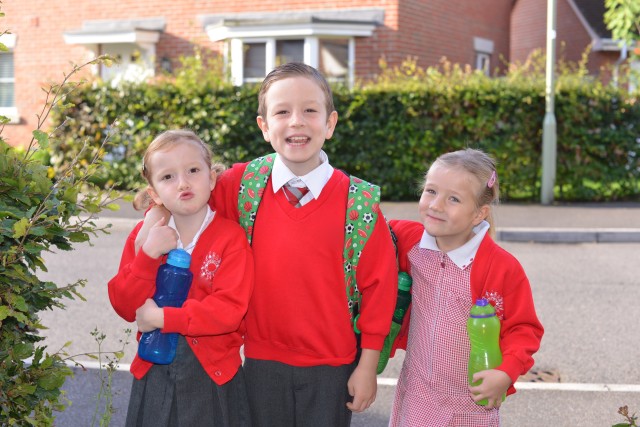 I started off the term so organised with lunches made the night before and drinking bottles lined up, but by day 2 we were back to scrabbling around in the morning and playing the dangerous gamble of trying to park near school in the hope that we were late enough that the early birds had been and gone leaving their coveted parking spot empty. I REALLY wish we could walk to school, it would definitely make mornings so much calmer.
Despite the rushing and stressful moments we have had a few giggles..
"What have you learning today Sydney?"
"About when London got a cold…"
She actually meant they'd been learning about The Plague and went on to tell me in graphic detail about doctors with long beaks and big boots.
Hannah "What smells disgusting"
"Oh, it's Mummy"
I've been trying essential oils to help with my headaches, so it wasn't a bad smell…..
How has the first week back been for you?