Playing doctors is one of my favourite role play games to play with my children. Usually I am the patient which means I get to sit or lie down for 10 minutes, and as long as no one is too vigorous with the knee hammer it's quite a fun experience.
However hair dressers is not quite as relaxing. H asks if she can brush 'quickly and gently' which might be quick but is definitely not gentle.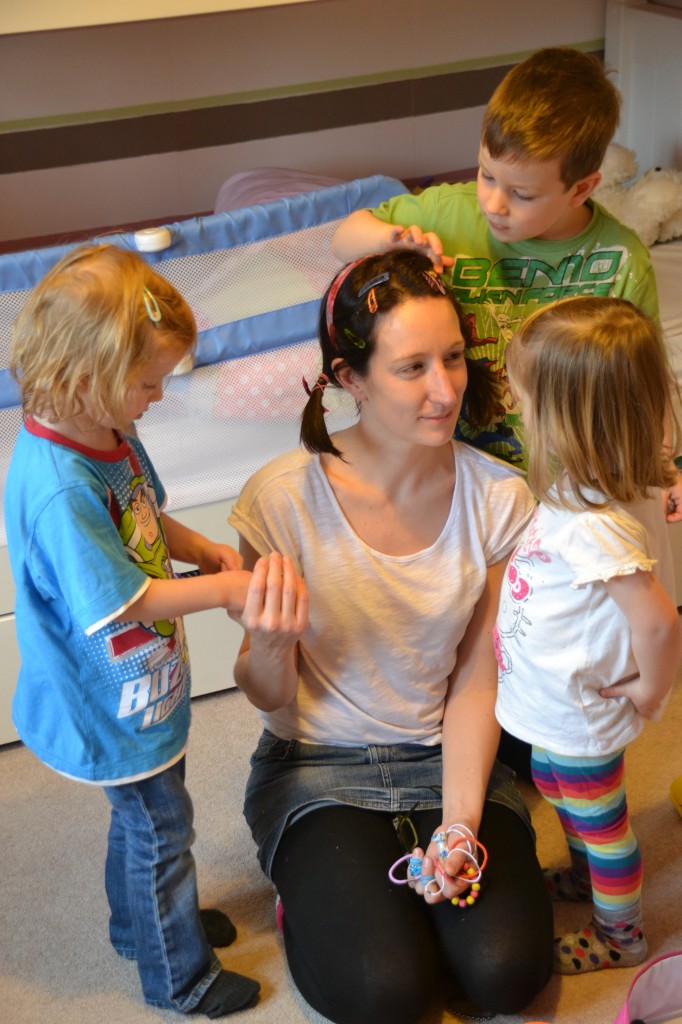 Here is the almost finished result. What do you think? Is it time for me to buy one of those scary looking doll heads?