We've just returned from a wonderful but exhausting holiday in Florida. Orlando is not for the faint hearted. We literally didn't stop from the moment we arrived, but the kids had a blast and our gorgeous James Villas apartment in the beautiful Bahama Bay Resort was the perfect place to relax in the evening and for the kids to cool off during the day.
Bahama Bay is only a 10 minute drive from Walt Disney World, but set across 70 acres on the shore of Lake Davenport is a welcome oasis of calm from the hustle and bustle of the tourist areas.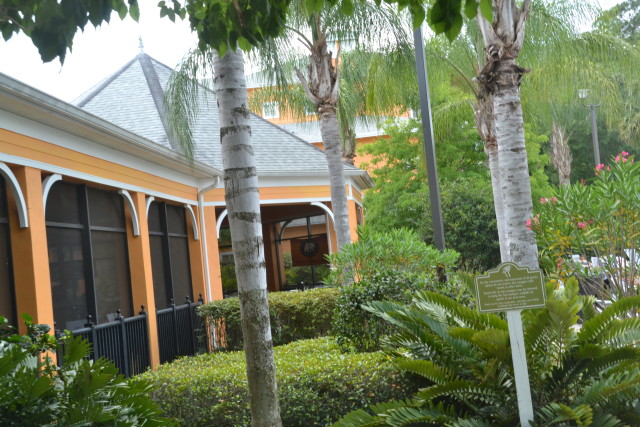 Getting there
It took us about 45 minutes to drive from Orlando International Airport to Bahama Bay Resort, and that was in quite bad traffic. The instructions from James Villas were very easy to follow, making our journey to the resort almost stress free. Just make sure you have a few dollars for the toll roads along the way.
First Impressions
Our first impressions were excellent, the check in procedure was very smooth and we were completely overwhelmed by our luxurious 3 bedroom apartment. It was spotlessly clean and contained all the appliances we could've hoped for as well as more than enough room for the five of us. Usually when we go away I struggle for storage space, but with three big bedrooms each with a huge wardrobe and chests of drawers we had more space than at home. The carpets were thick and furnishings just lovely.
The luscious green grounds were beautifully maintained, big enough for us to never feel crowded by other people, but small enough for the kids to easily walk between pools and the play area happily.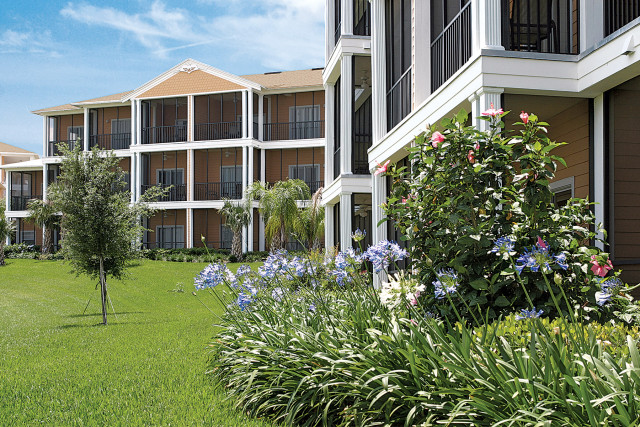 The Apartment
The kitchen had a large fridge and freezer, oven, dishwasher, microwave, coffee maker and even a smoothie maker. We hadn't intended to do much cooking while we were away, but the kitchen was so great and the balcony area so lovely to eat on we actually only ate out once during our stay, which saved a lot of money.
The kitchen was also completely ready to use when we arrived, with washing up liquid, bin bags etc already there.
The utility room contained a large washing machine and dryer, which again made life so much easier, as we could wash and dry the kid's clothes quickly and easily. If we ever return, I'd take a lot less clothes, washing was THAT easy!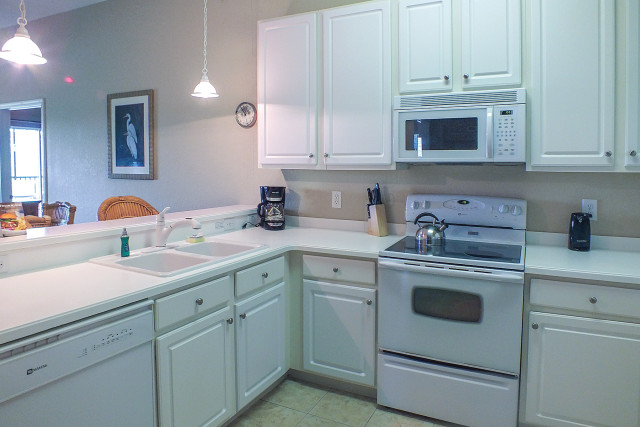 Our apartment had three large bedroom, two with double beds and two huge bathrooms, both with a shower and bath, as well as two sinks. Each bedroom also had it's own TV, as did the main living area. The bathrooms were well stocked with towels, we had absolutely everything we needed.
The fans and air conditioning meant we we always cool enough, and could alter the temperature easily.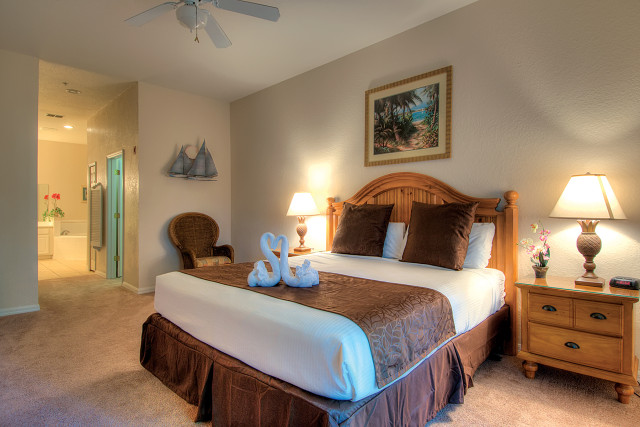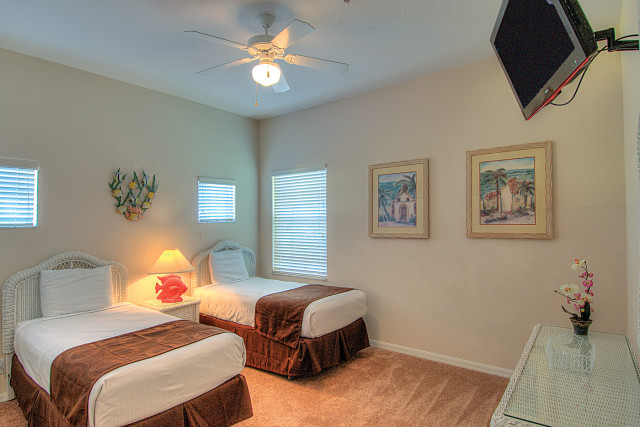 Facilities
Bahama Bay Resort has three swimming pools, a gorgeous white sandy beach and brilliant splash pad for the kids as well as basketball courts, a games room, gym, tennis court and two poolside restaurants.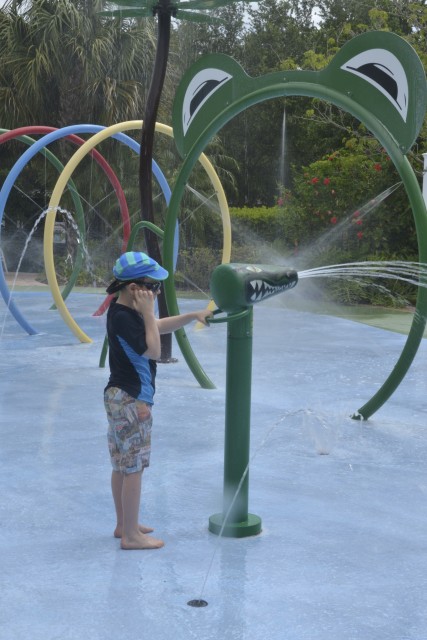 You could easily spend a few days relaxing in the resort before hitting the parks or to wind down in between park days. We loved the beach on the edge of the lake, which was fantastic for chilling out in a hammock or playing a bit of beach volleyball.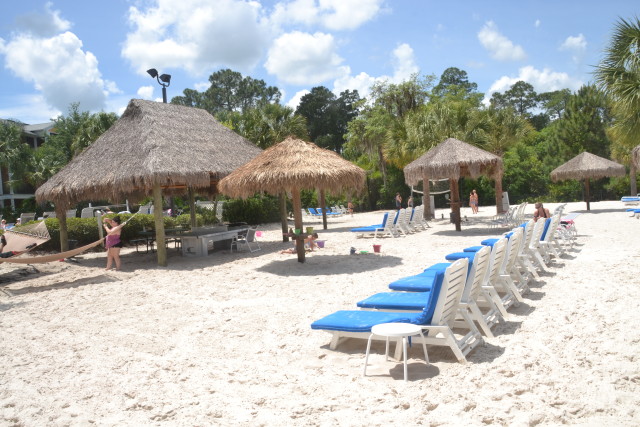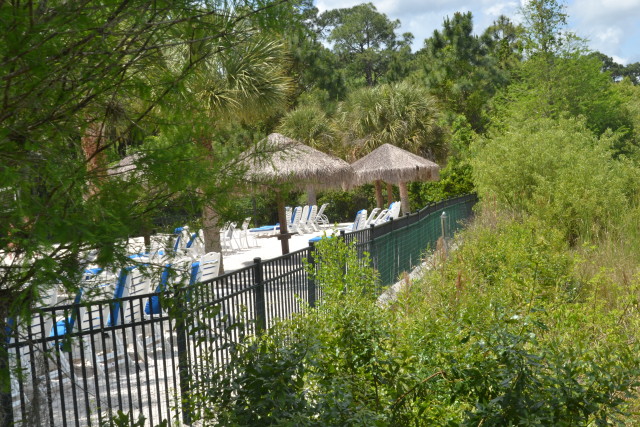 One of my favourite features of Bahama Bay were the gorgeous nature trails. We spent a lovely couple of afternoons walking between the four pools along the trails, with the kids excitedly shouting out when they spotted lizards, birds or other wildlife. The whole resort felt lovely and safe, it was the perfect holiday environment for our family.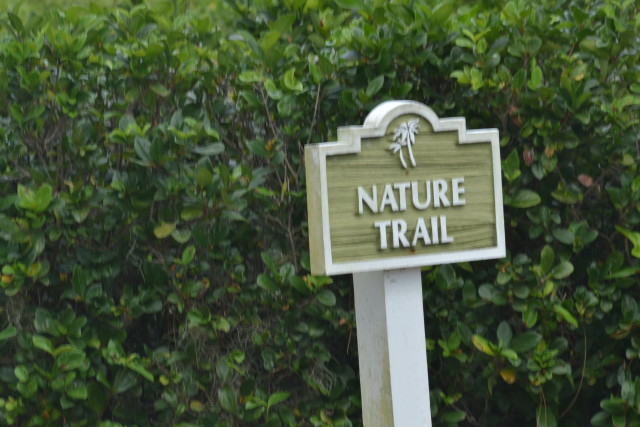 Bahama Bay has a small shop onsite and several large supermarkets within a 5 minute drive. Free DVDs are available from the clubhouse and there's even an onsite spa, although we didn't try it out.
We loved our stay at Bahama Bay Resort and would definitely stay there again. Our apartment was luxurious, private and the resort facilities excellent. It really was a wonderful start to our holiday.
See the James Villas Website for more details.
We stayed at Grand Bahamas, Bahama Bay free of charge for the purpose of this review.