Last week in the car the girls were busy chattering away to each other,  S has taken to imparting lots of sisterly advice to H, and is as my husband helpfully pointed,out stricter with her than I am.
I mentioned to Rob that I wished I had a sister to be my best friend. H overheard and piped up with.
'Mummy, we will be your bestest friends'.
My lovely, funny little girls, I really hope you will be.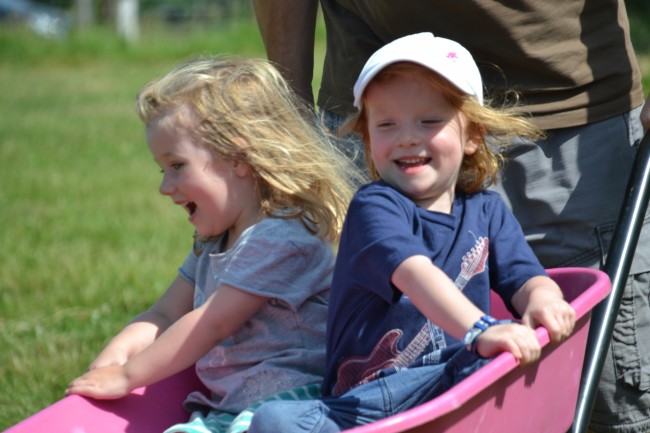 Linked to Actually Mummy.