Buying a house can be pretty tricky on your own, so why not buy a house with a friend? For some insight into the advantages and disadvantages of doing so, read on…
Buying a house for the very first time? Worried that you might not be able to get on the property ladder on your own? Well, perhaps buying a house with a friend could be the answer you're looking for?
Before moving in with someone, there's a lot to think about, not least your legal rights when cohabiting. There's also getting all your paperwork together to apply for a mortgage. But what about the practical and emotional side of it all?
Moving in with a friend can certainly be an emotional rollercoaster, and will end up being the true test of friendship. So, can your friendship withstand the heat? Find out, here…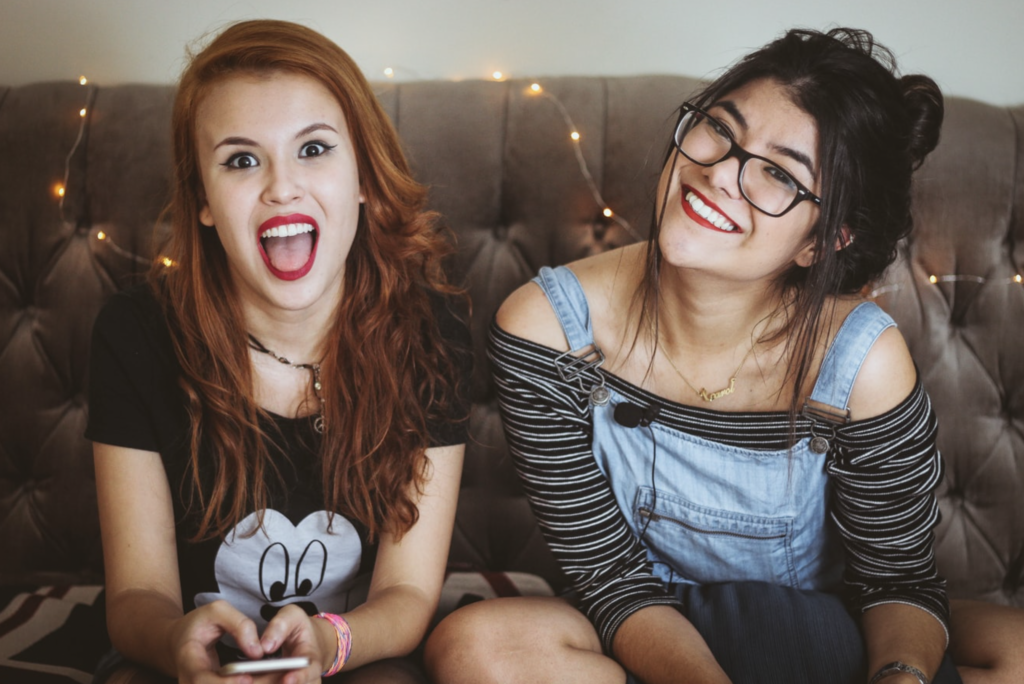 Buying a House vs. Renting a House
These days, young people do not have it easy. The housing market is more competitive than ever, and prices are consistently rising, without pay rising at the same time. That said, there are a number of positives which come from buying house; in the long run, it may even become a better option than renting. Let's break it down a little…
Initial Deposit
The main obstacle for someone who's buying a house is the deposit. A house deposit is usually around 10 percent of the overall house price, so a £250,000 house will require a £25,000 deposit.
Of course, if you don't have help from a family member, saving this sort of money can be next to impossible. Whether you use a Help-to-Buy ISA, Lifetime ISA, or just save up yourself, it usually requires years of frugal living before saving this amount is possible.
Monthly Payments
Once this initial spend is out of the way, however, it's likely that you'll find yourself with a lot more money to spare! There are a couple of reasons why this might be the case, including:
Not having to save up money all the time: that £200 a month you're adding into your Help-to-Buy ISA every month, for example, can be put to new use.
Not having to fork out on rent: UK rent prices are somewhat extortionate, reaching a whopping £1200 a month, in some regions. Instead, in most cases, your monthly mortgage repayments should be a smaller amount than your monthly rent.
Getting on the Ladder
That said, we can't deny that getting on the property ladder, and even just finding someone who will offer you a mortgage, could be tricky. Regulations and restrictions mean that young people have to provide pretty solid evidence of their expenditure, and a regular income over a number of years.
What's more, actually finding a house within your budget can be difficult, as the housing market is extremely competitive. The scarcity of homes available is a real problem in the UK, so first-time buyers are in a pretty tricky position. With all this in mind, some of the best tips to help you get on the property ladder include:
Research as much as possible
Always speak to a mortgage adviser
Be ready with all your paperwork and proof so you can beat the competition
Be patient
Save as much as possible
Have a stable job
Pay off any debt
Ensure your credit score is gleaming
Look into government-led money-lending schemes
Begin with something small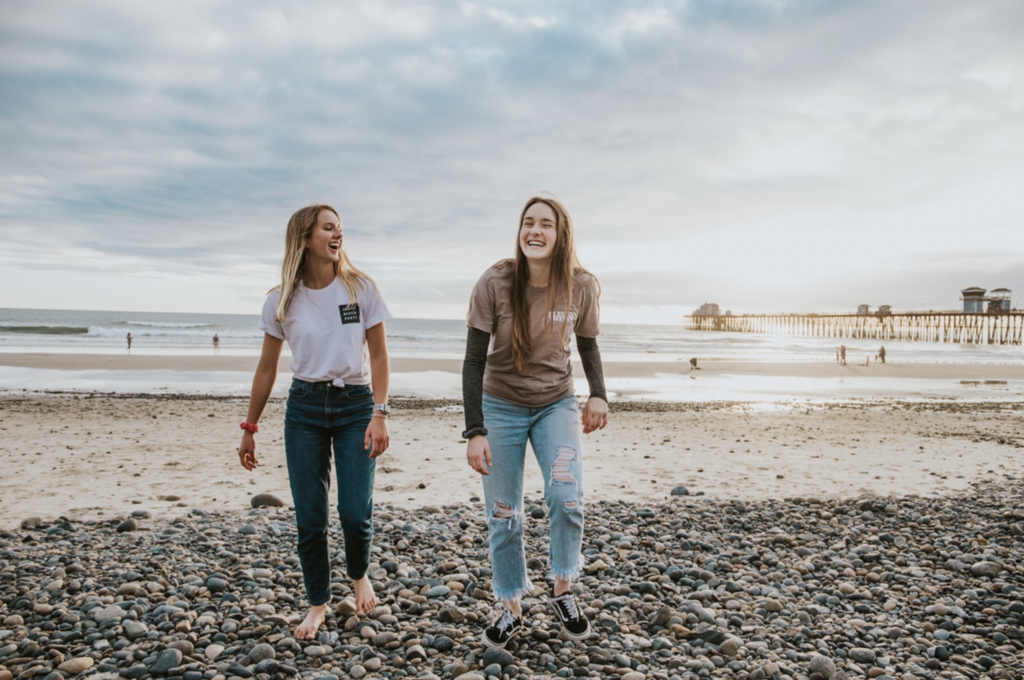 Why Would You Buy a House with a Friend?
It's clear that it's hard enough for people to buy a house as a couple, let alone on your own. So, it may seem like the obvious choice to take the plunge with your bestie.
That said, if you've ever lived with a friend before, be it at university or in the adult world, you'll know that living with a friend can have its ups and downs. Many people say that it can truly make or break the friendship.
So, what are some of the advantages and disadvantages of buying a house with a friend? Let's take a look, so that you can be well equipped for any eventuality…
Advantages of Buying a House with a Friend
Starting with the advantages of buying a house with a friend, or friends, let's take a look at why it might be a good idea.
You Can Save Money
As we've seen, it can be a real challenge to buy a house on your own, so choosing someone to buy a house with could be a real asset. Not only will the entire costs be cut down the middle, you're also getting yourself on the property ladder.
What's more, your tax will be shared between you and your friend, just as it would if you were renting together, or moving in with a partner. This is never a bad thing, as it means that you're more likely to be able to buy a nicer and larger house with a potential partner in future.
It'll Be Easier to Apply for a Mortgage
As we've seen, applying for a mortgage on your own, and proving your ability to pay it off in time, could prove difficult. However, with the support of a friend, and the assurance that you'll split the cost between you, this should really help your application along.
It'll be a Right Laugh
Living with a friend can be an extremely exciting and fun part of your life. If you're single and ready to mingle, you may find that you have the most amazing time together; perhaps the time of your life!
Your Bond Could Grow Stronger Than Ever
Living with a friend really is the true test of friendship. The question is, are you willing to find out if your friendship can withstand the test? After all, if it does, you may end up becoming stronger than ever.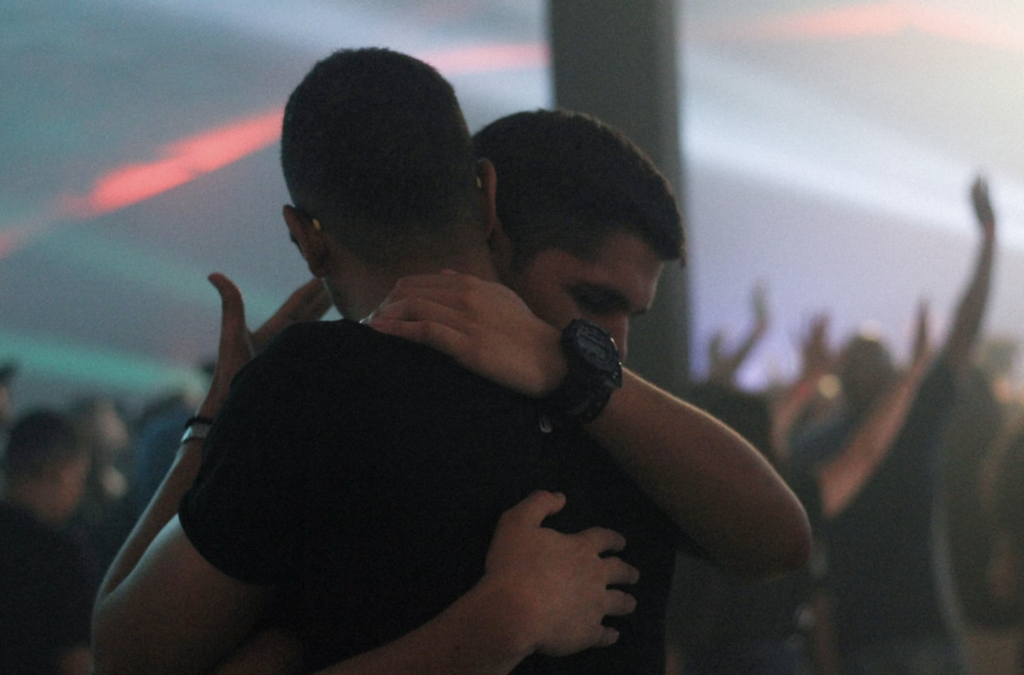 Disadvantages of Buying a House with a Friend
Initially, moving in with a friend could seem like the best idea ever. This way, you won't have to arrange to meet up; you can constantly enjoy one another's company. But is this all it's cracked up to be? Some disadvantages of buying a house with a friend could include:
You May Discover Some Annoying Habits
Before living with a friend, it's likely that you'll meet up with them fairly regularly, and will have the best time catching up with one another. It may seem as though you could spend all day every day laughing and joking.
But, living with your friend is a completely different matter. You won't be "catching up" with them when you see them, as they'll be there, around every corner.
In the end, you may start to realise that their habits or personality are not exactly what you first thought. Then, once you've purchased a house together, there's not really any escape.
Resentment May Ensue
If you're living with your friend, it'll be fantastic to be able to spend all day together. But, what if one of your starts to meet up with a potential partner, leaving the other to spend time alone in the house? With adulting throwing curveballs at every turn, it may result in an unexpected situation, which could leave the other feeling abandoned.
Being Tied to Someone You Won't Live with Forever
Buying a house with a friend might seem like a great idea to begin with. But what will happen when one of you gets a long-term partner? How will you cope when yourself or your friend needs to move on?
Being on either end of this stick won't be ideal. You'll either be the one who has to find somewhere new to live, alone, or you'll be the one who has to deliver the bad news. Whatever happens, it could be a sticky situation for both parties.
Potentially a Risky Option, Moneywise
Although this is also the case when buying a house with a partner, the likelihood is that you'll know the ins and outs of your partner's expenditure before moving in together. However, with a friend, this may not be the case, so this is certainly a riskier move.
Remember, if your friend fails to pay their part of the mortgage off, this will not only affect them. When you buy a house together, your credit scores are completely tied to one another, so you need to be able to trust them to pay their way.
3 Top Tips for Buying a House with a Friend
Now, we can't just leave you hanging with all those disadvantages without some worthwhile solutions to help you out. So, here are some top tips for buying a house with a friend, to help anyone who may be taking this option seriously…
1. Sign an Agreement
Living with a friend can easily lead to disagreements about who is responsible for paying things off. Unlike if you were living with a partner, and you might share a debit card for outgoings, this is likely not the case with your friend.
So, creating a written agreement between the two of you, which states what each of you will be paying, is vital. This way, you can minimise the chance of getting into disputes about who owes what.
2. Rent Together First
As we've seen, the biggest problems that could emerge between you and your friend could be resentment or dislike. If one of you is constantly out of the house, or has an annoying habit, it could really put a spanner in the works.
So, why not try renting together first, to see if it's a viable option. If this works, then you know that buying a house together will be worth it.
3. Communicate
Communication is key if you want to move in with your friend. This includes being upfront with each other, in terms of finance. It'll also mean thinking ahead in terms of what will happen when the other wants to move out. Honesty is the best policy!
So, is Buying a House with a Friend a Good Plan?
As you can see, buying a house with a friend offers a minefield of potential pitfalls, but it could also be the beginning of something really amazing. Depending on the type of friendship you have, this could be the reason you become closer than ever.
Have you ever moved in with a friend, or even bought a house with a friend? I'd love to hear some experiences from people who've done it themselves. Did it make or break your friendship? Let us know, in the comments below, so we can share top tips and advice along the way.
Collaborative Post