Z and S love to draw and colour, but are forever leaving pens around with no lids, which means either H gets hold of them and draws on herself or a wall or they dry up. Their Dad got so cross a few weeks ago that he banned felt tips from the house and left the kids with just crayons.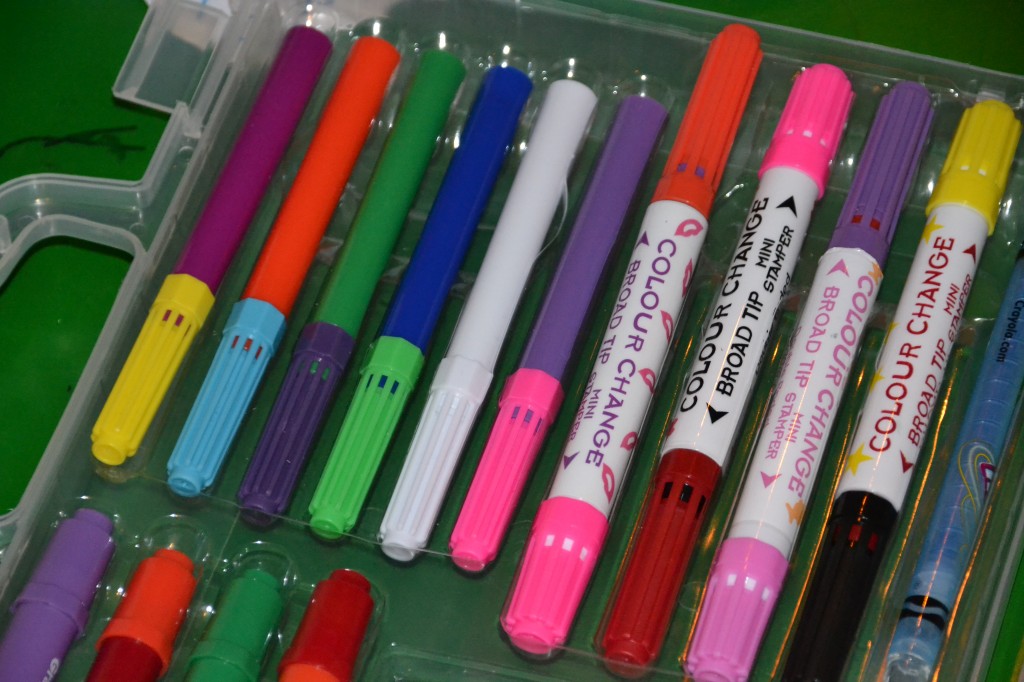 So, you can imagine the levels of excitement when a huge box of felt tip pens including the also previously banned glitter glue arrived with a huge box of Rice Krispies to colour in. S jumped around  a LOT!
We sensibly waited until H was napping and Z was at school and unpacked the pens. I went off to make a coffee, telling S to under no circumstances start without me.
I might have sneaked a quick biscuit while I was in the kitchen and been longer than the 30 seconds I promised, and so returned to this!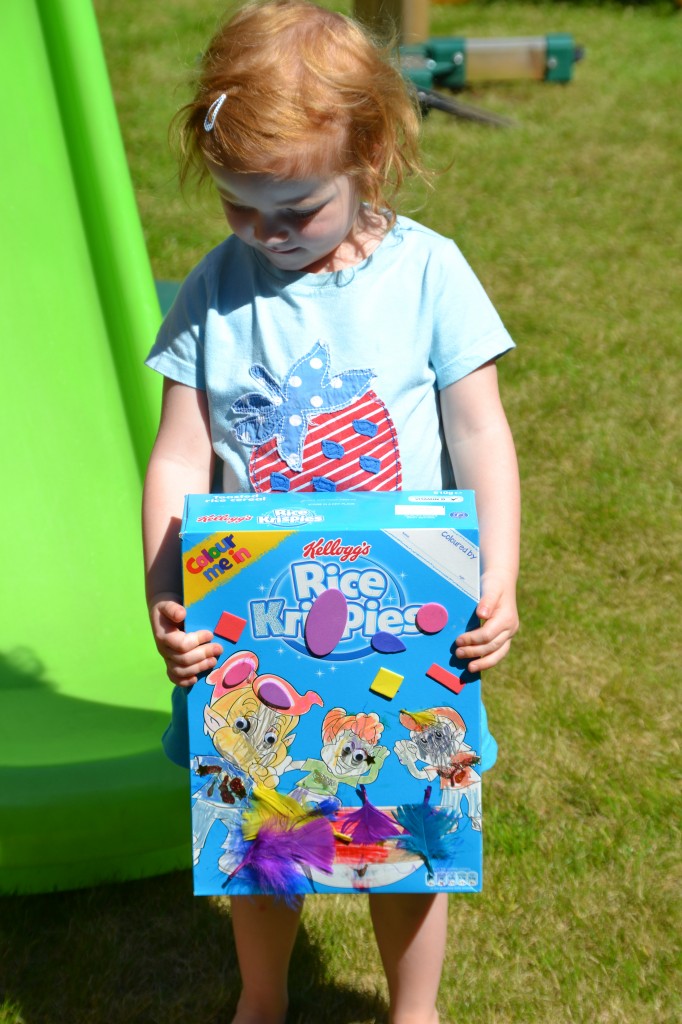 My favourite part is the googly eyes.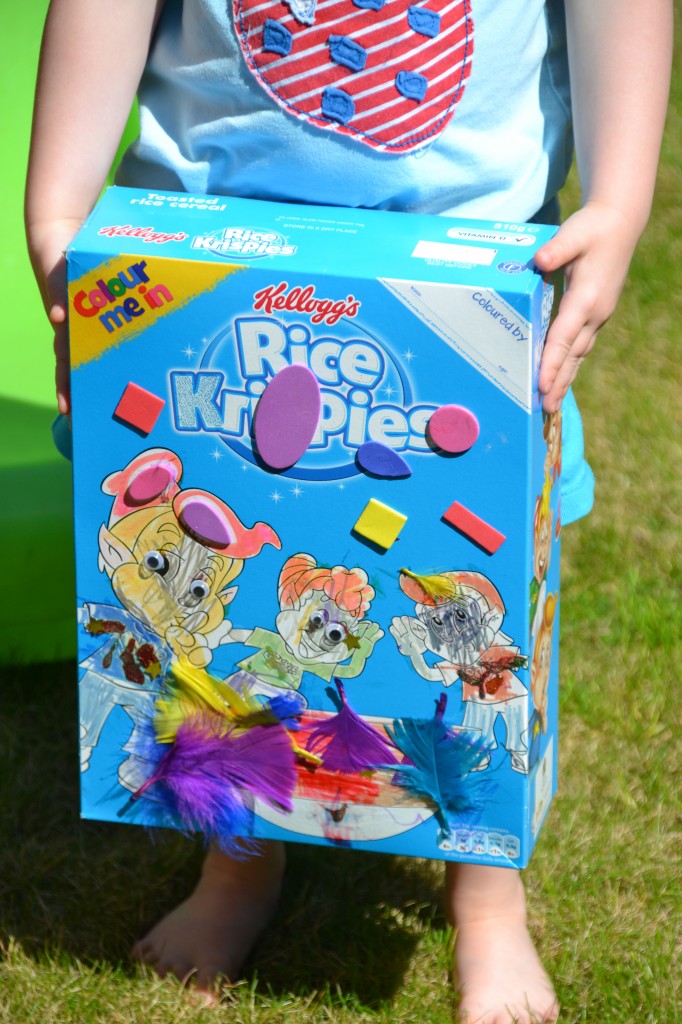 This post is for the BritMums #ColourMeInRK competition, sponsored by Kellogg's.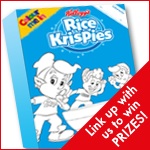 We received a box of rice krispies and the set of pens free of charge to write this post.