I'm very excited to be sharing one of the new games sent us from the Blogger Board Game Club today!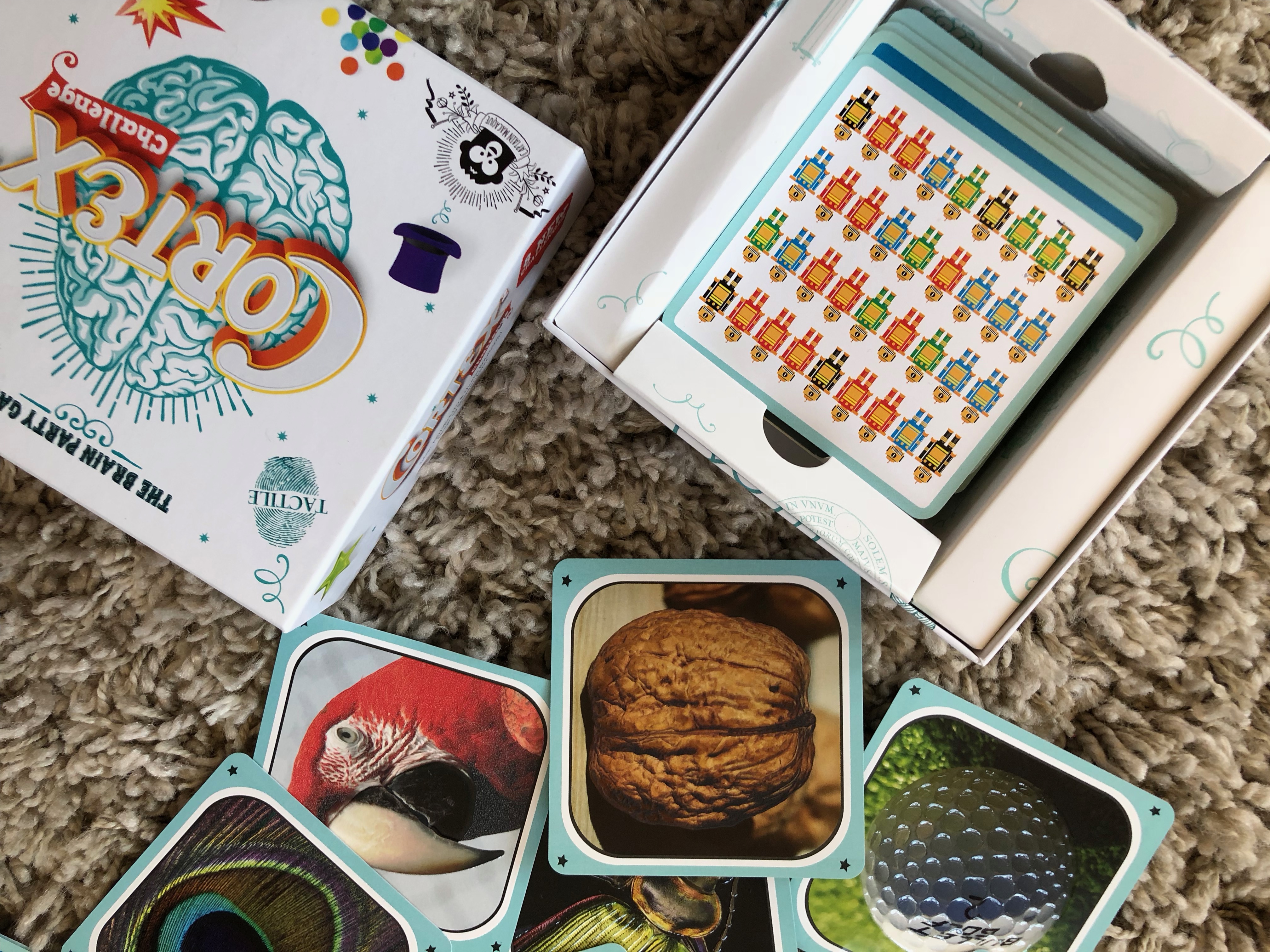 Cortex Challenge 2
Cortex Challenge is a fun game which will challenge your brain and test your thinking, memory and speed skills. Players compete over  8 different challenges testing all areas of their brain, including touch tests, observation, analysis, mazes, coordination and more.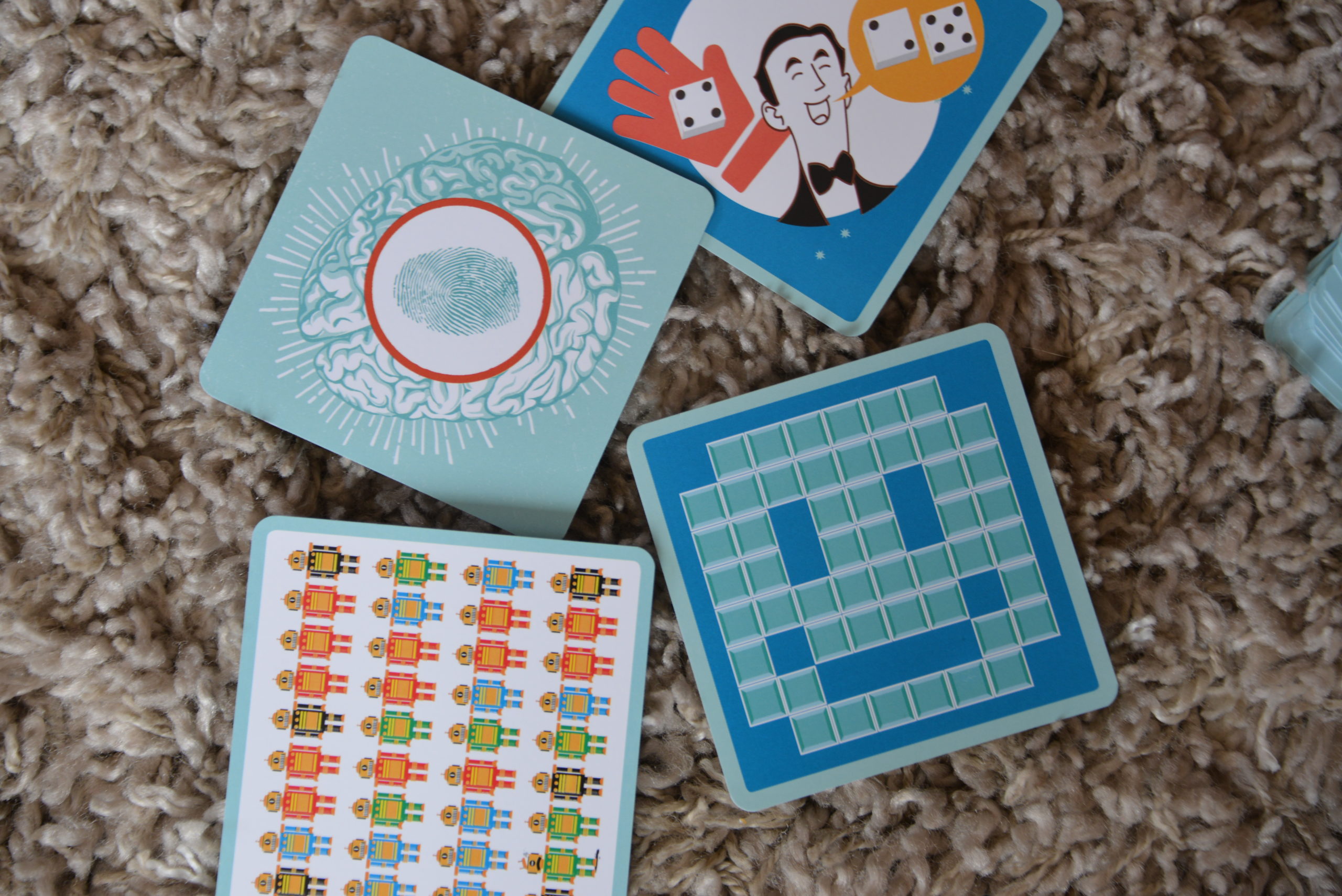 The game includes 90 Cards:
74 Test Cards
6 Touch Challenge Cards
10 Raised Touch Cards
6 Brain Jigsaw (24 pieces)
The game is recommended for ages 8+ and you can have up to 6 players.
The winner is the first player to collect all four pieces of a brain, which you win by completing one of the 8 challenge on the cards.
Multitasking
Observation
Squares
Analysis
Unique
Combination
Tracking
Touch Challenge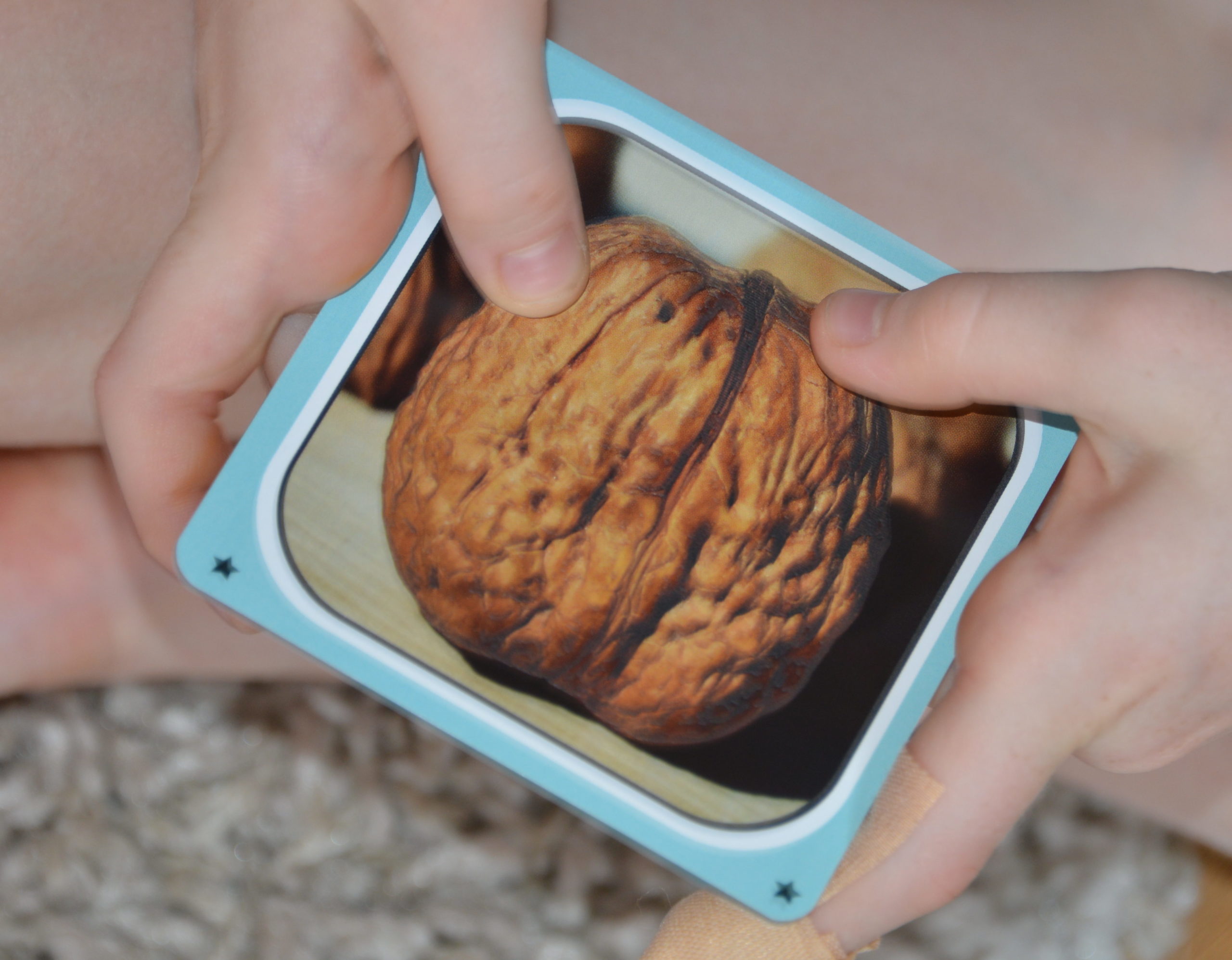 Our favourite is the touch challenge where players close their eyes and have to guess which image is on the cards which includes: a parrot, cheese grater, asphalt, rust, ice crystals, beetle, golf ball, nuts and lychees. You do get to look at the cards first, but it's still a challenge!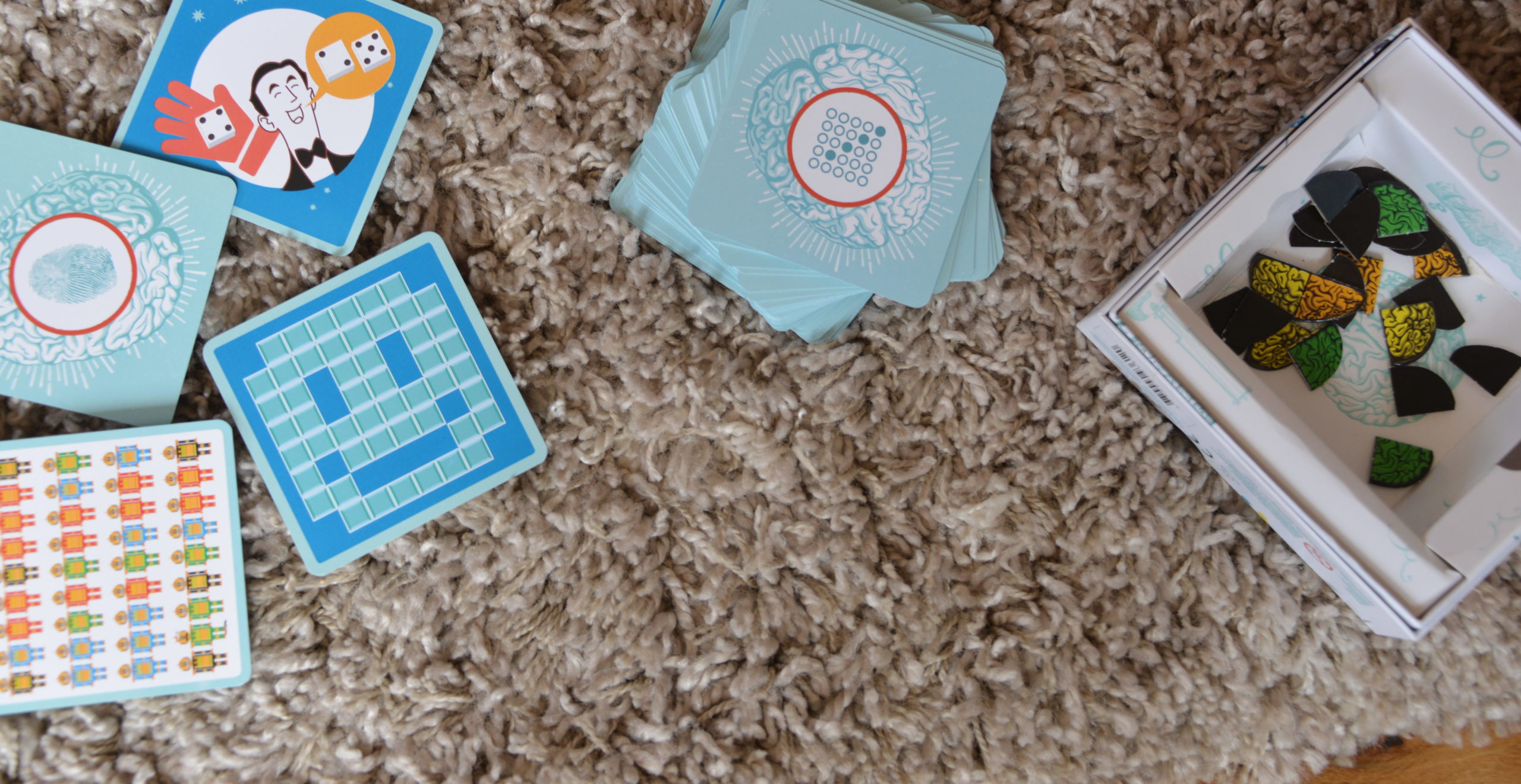 What did we think
My 9 and 7 year old girls really enjoy playing and we like that it only takes around 15 minutes or so as we don't often have a long time to devote to a game. I did think that some of the challenges were a little too easy for 8 and up…so I wouldn't be put off buying this for a slightly younger child.
All in all, it's definitely a good addition to our collection.