Meet Mr Cresshead, Z's entry into the Easter egg competition at school. If I'm honest, we were already growing cress in eggs and last night I suddenly thought maybe I should try and rustle up an entry.
What do you think?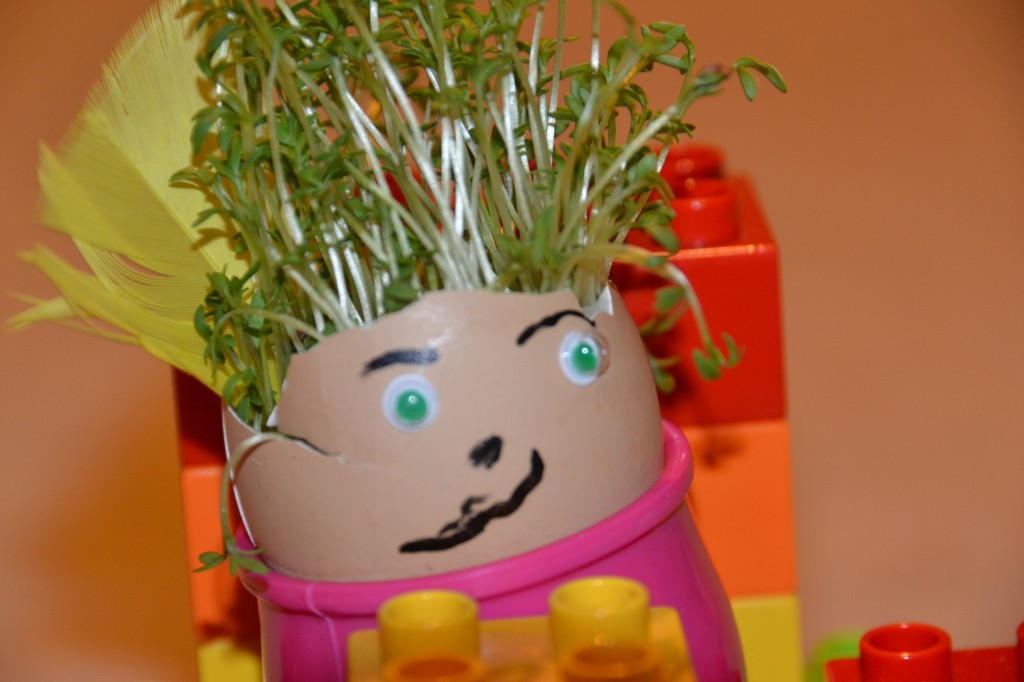 Z cleverly made a plane for him to sit in.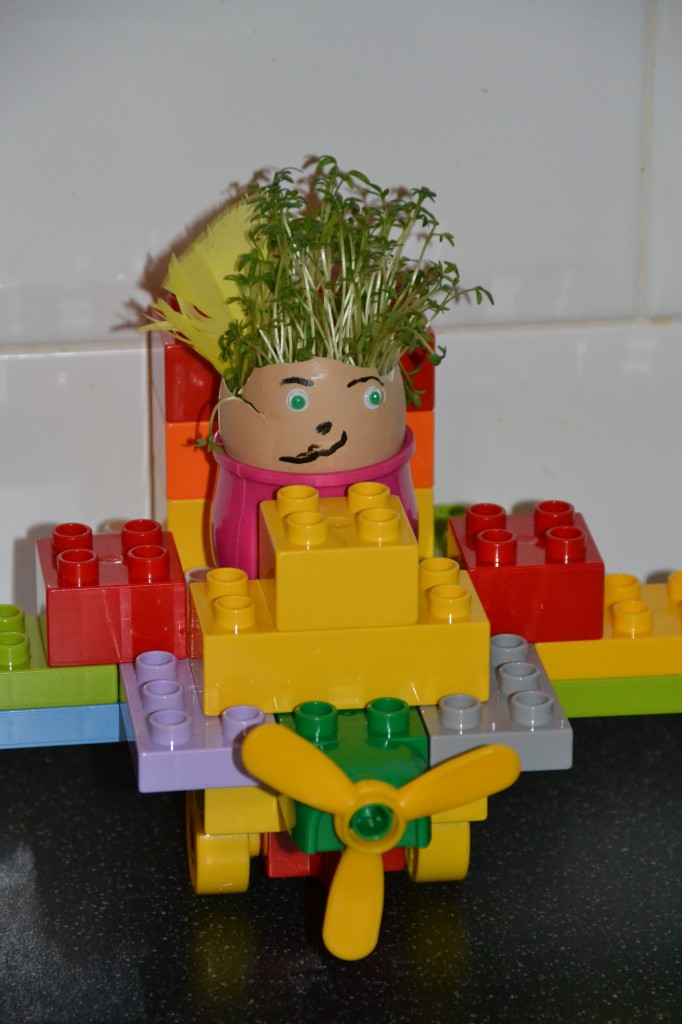 I'm pretty sure it's not a winning entry, but we had fun all the same.