This is a photo of my beautiful 3 year old taken today. She is wearing an outfit of her choosing. Her 'jeabs' and one of Z's old T-shirts featuring the 'Happy No's' ( no idea why they are Happy No's and not Mr Men ).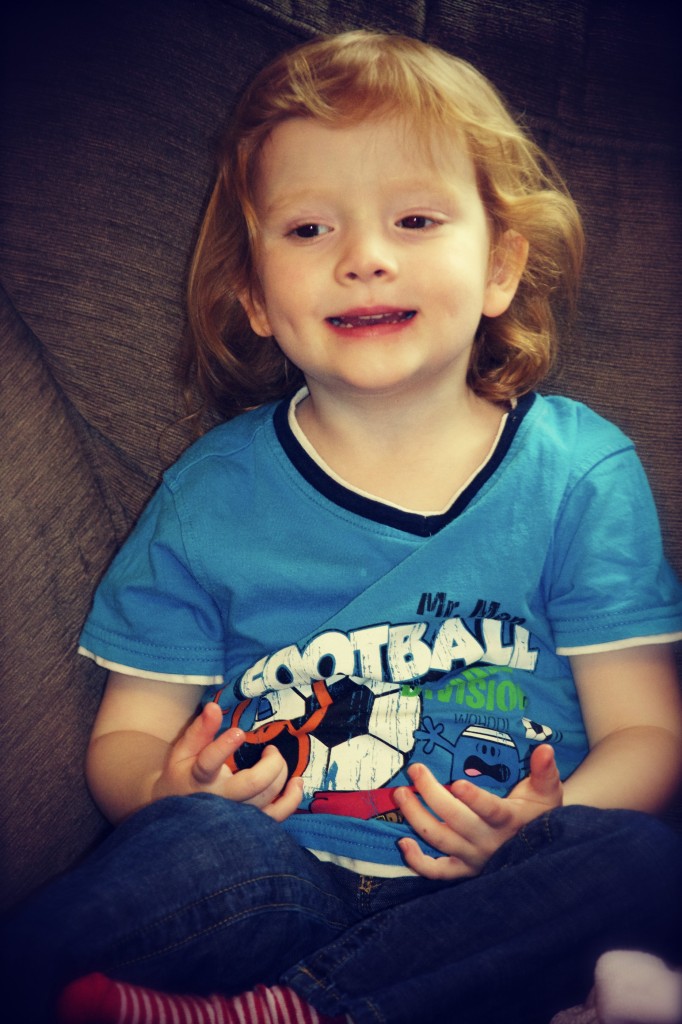 For little S, jeabs and a T shirt are standard attire. Dresses and skirts are an absolute no no, as is brushing your hair, and heaven forbid I go near her with a hair clip.
Her nursery report says:
'S is a very happy, funny and entertaining member of the class'
'S can usually be found in the home corner with the boys dressed up a fireman'.
She tells me she doesn't like girls,  just boys.
So what do you think? Is is just a phase? Is she just being contrary? or do I have a little Tom boy?
Either way, she is pretty amazing, I love my big girl.
Linked to Thinly Spread and Actually Mummy.