I made my first Easter bonnet for my children last year.  I bought a cheap hat and stuck little chickens and eggs all over it. The result was pretty good, but I felt like I'd cheated. This year I have made the whole thing, with a little bit of help from my girls.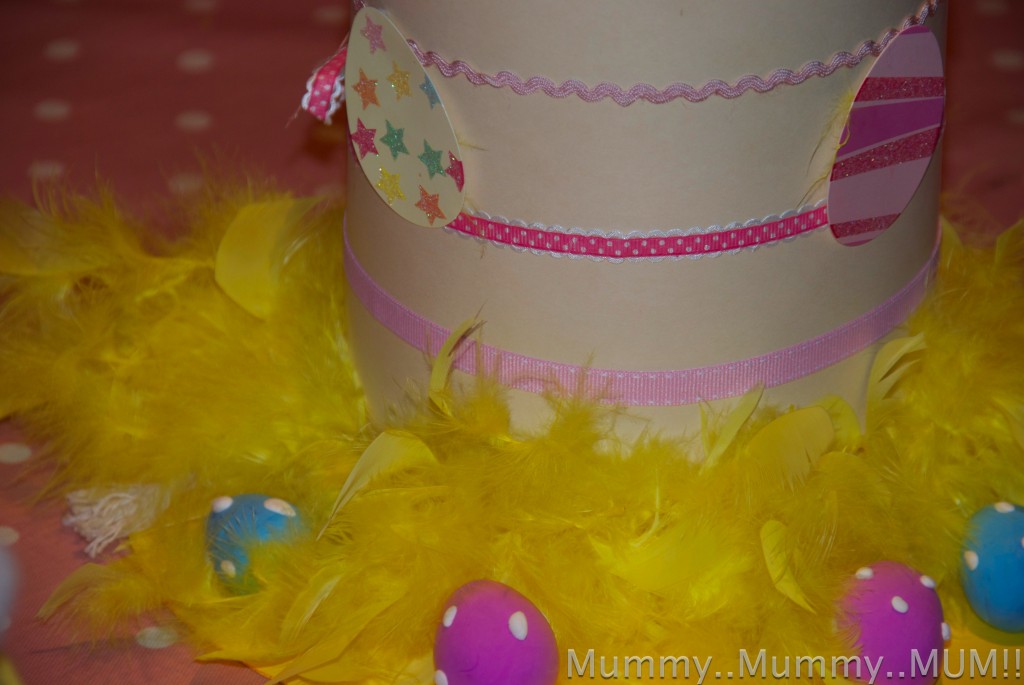 What you need:
2 large pieces of cardboard
Double sided sellotape
Feathers, eggs, stickers or anything you want to decorate the hat.
Instructions
Using one piece of cardboard, wrap it around the head which is to wear the hat and mark how big it needs to be. Secure the card with the double sided tape so it forms a cylinder, this will be the main part of the hat.
At one end cut slits all the way around about 1.5cm high. Bend the cardboard between the slits out so it lies flat and attach pieces of tape to the underneath.
Using the second piece of cardboard, cut out a large circle about 3 inches bigger than the circle in step one.
Stick the main hat part to the centre of the circle, and cut out the inside, so you are left with a hat with a brim.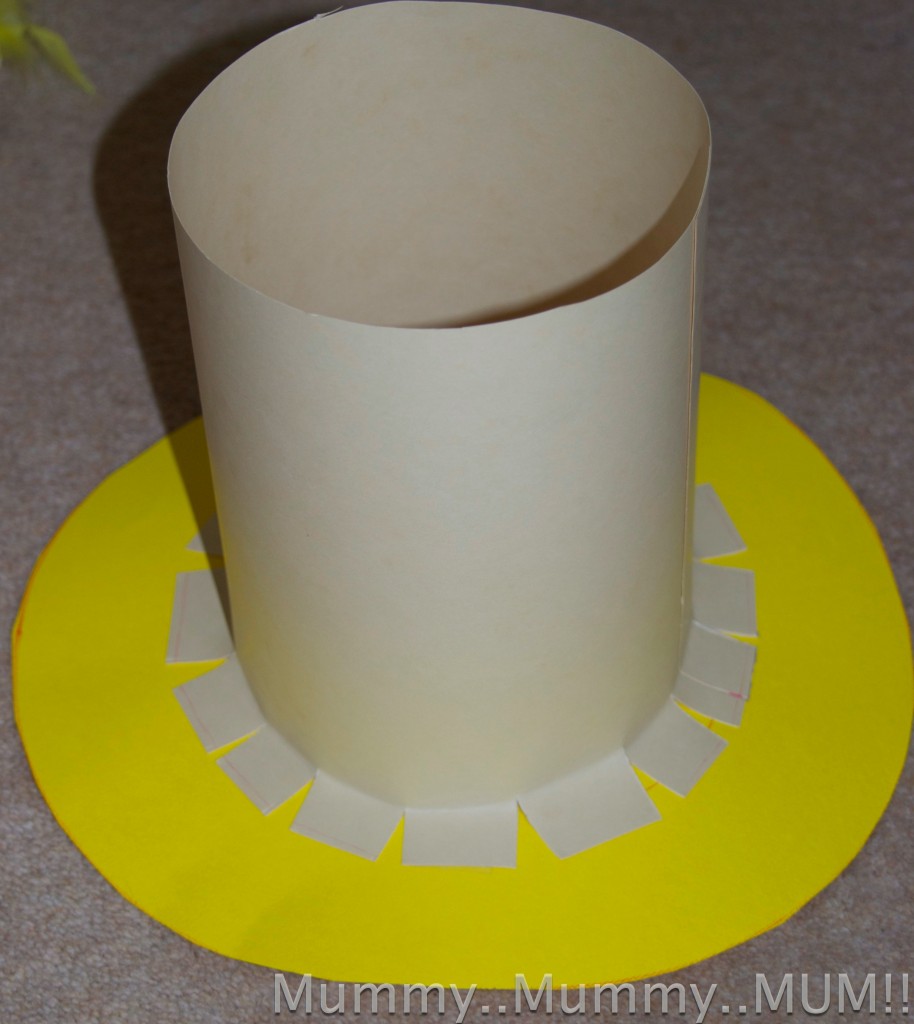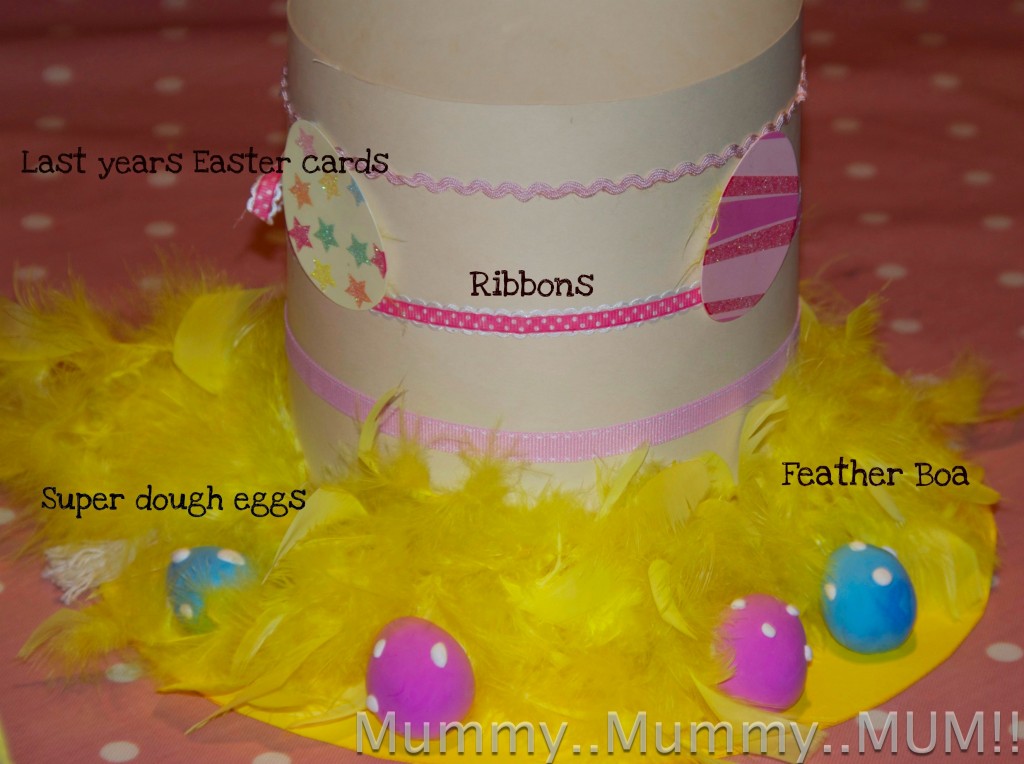 I used a feather boa to hide the messy part at the bottom, tied some ribbons around the main part of the hat, and stuck on some eggs cut from last years Easter cards.
The eggs are made from special air drying dough from Yellow Moon. It is very easy to use and very effective.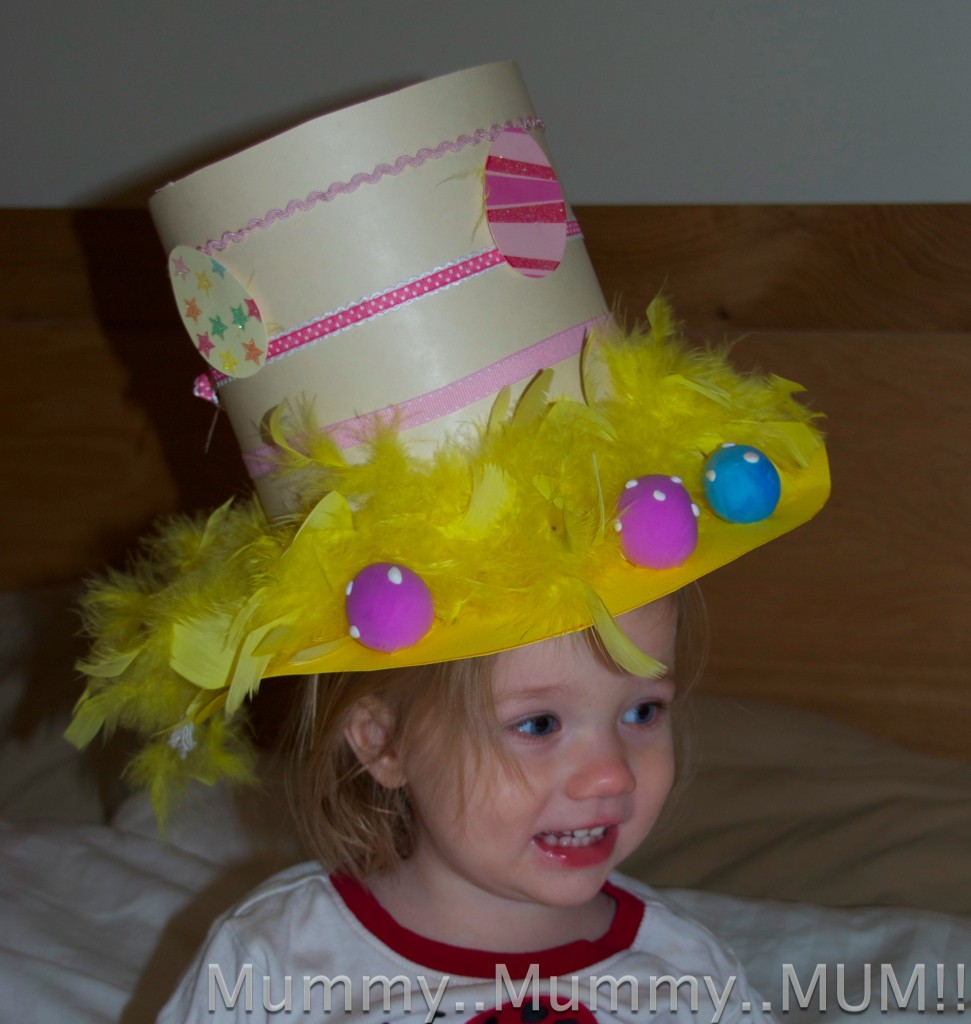 What do you think?