When Maggy from Red Ted Art mentioned an Elf and Fairy theme for her next round up, I knew what we would do.
S is not interested in fairies at all, but she does like elves! Especially Ben from 'Ben and Holly'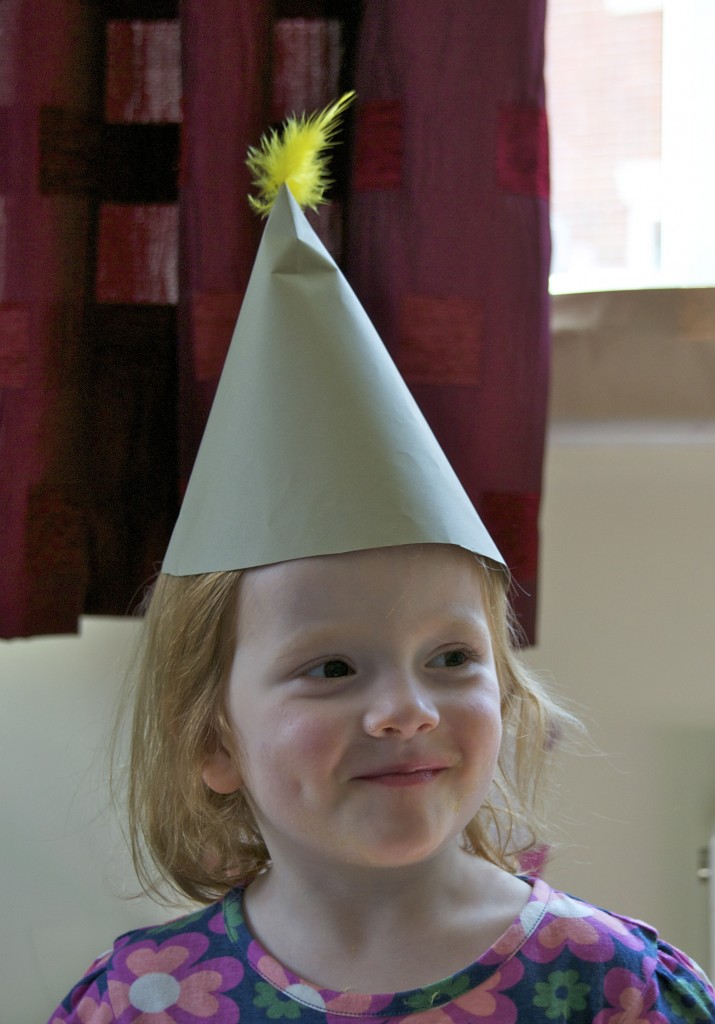 All we did was roll some paper into a cone shape and stick a feather in the top. Super simple!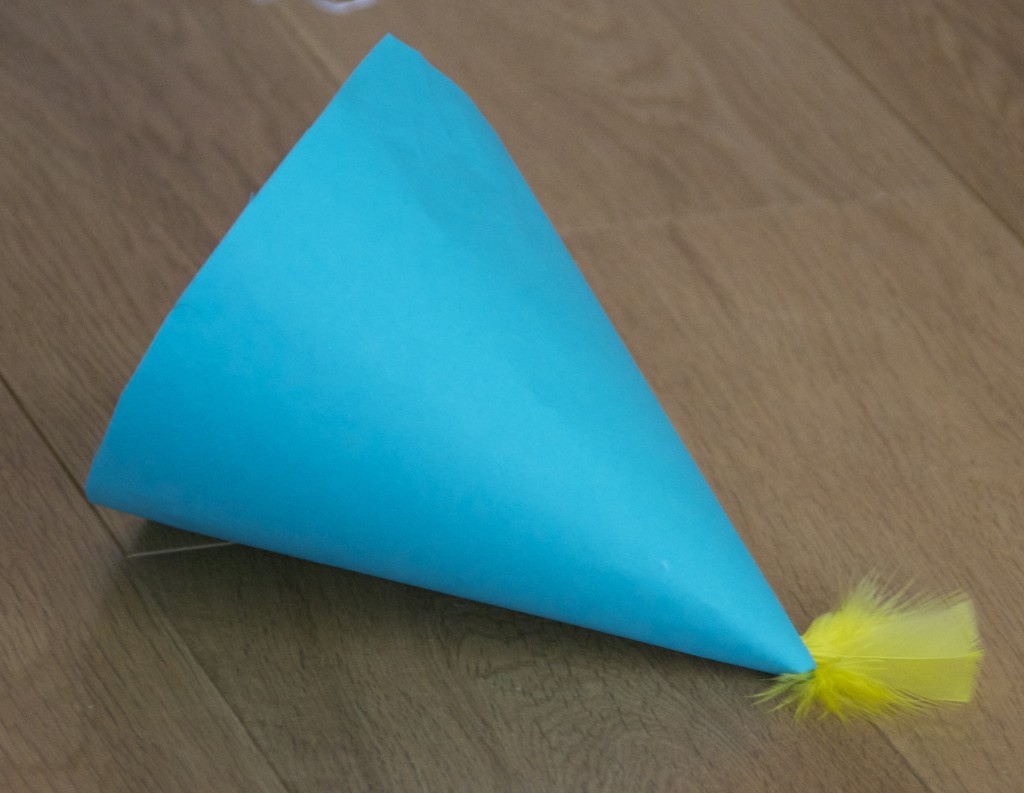 We made a mini one for a doll too.