Clearwater is a city in Pinellas County on the western coast of Florida in the United States. Clearwater is famous for its beautiful sandy beaches, sunny climate and lively atmosphere.
Clearwater Beach is one of the best beaches in the whole of the United States. The sand is clean and white, the water clear, and the beaches well-kept.
Whether you're looking for outdoor adventures, finding some culture or just relaxing by the beach, Clearwater has something to offer everyone and is a great location for a family holiday.
Family Adventures in Clearwater
Pier 60
Pier 60 is a popular tourist spot with shops, restaurants, areas to fish, a playground and live entertainment. The views and incredible, and it's a fantastic spot to watch the sunset. Every night's a party at Pier 60!
Clearwater Marine Aquarium
Clearwater Marine Aquarium is a fun place to spend a couple of hours. The centre does a lot of rehabilitation of marine life, and its work is inspirational. Visitors can get their photo taken with a dolphin and feed a stingray, as well as other marine encounters.
Take a pirate cruise
Head off on a private cruise with Captain Memo. Kids will love this brilliantly themed pirate adventure on the sea, while parents can enjoy a few drinks while the kids are fully entertained.
Head to the beach
Clearwater Beach is the stuff of dreams. When you get there, you'll never want to leave. Sugar white sand, warm water, dolphin tours, a huge array of restaurants, hotels and all the water sports you could want.
You can even hire a floating tiki bar!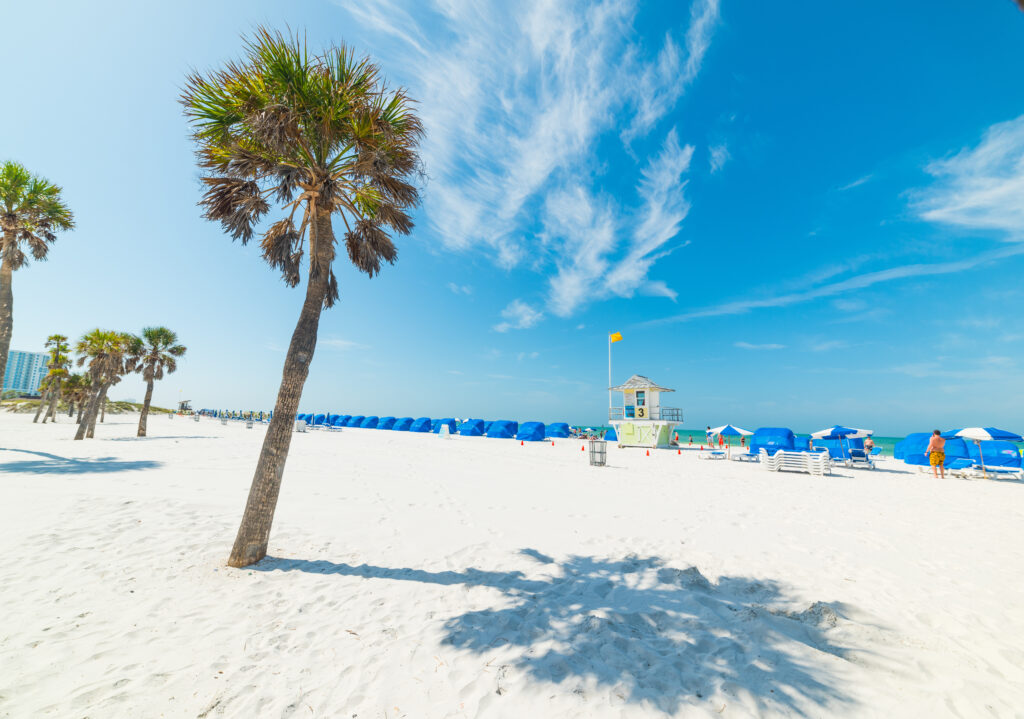 Meet an alligator
If you want an up close and personal experience with a small alligator, the Alligator and Wildlife Discovery Centre is a must-do for any trip to the area. Located near Madeira Beach the centre focuses on conservation and allows visitors to see and learn about alligators, snakes, spiders, fish and small mammals too.
See wildlife in a park
Kapok Park is a short drive from Clearwater, with lovely trails and lots of wildlife to see. We saw turtles, birds, lizards and even an alligator! Parking is free so it's a lovely, inexpensive way to spend an afternoon.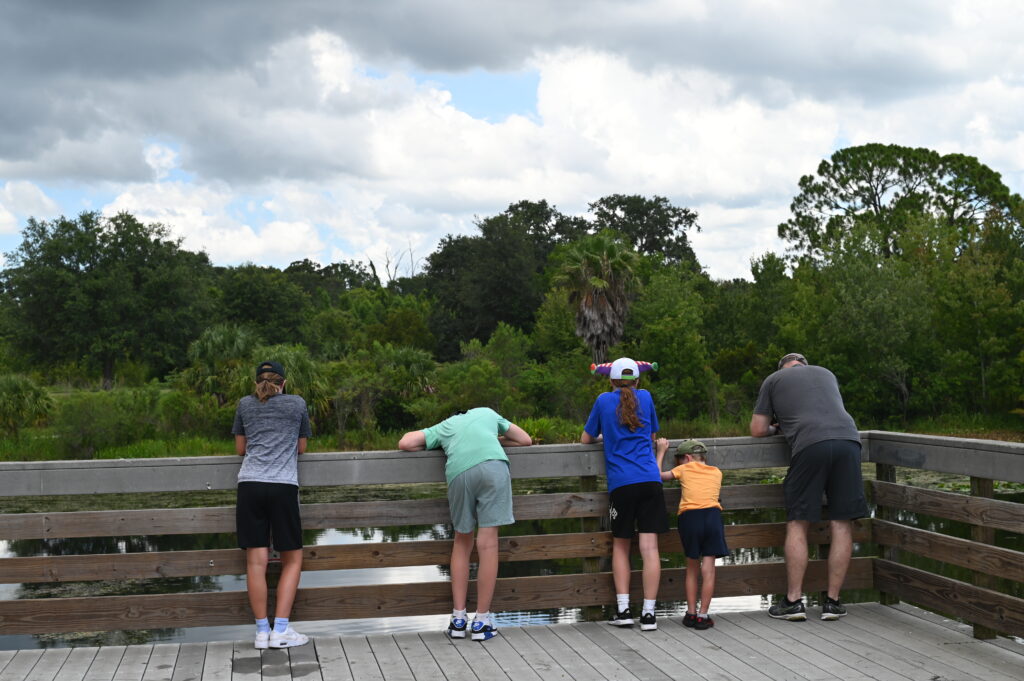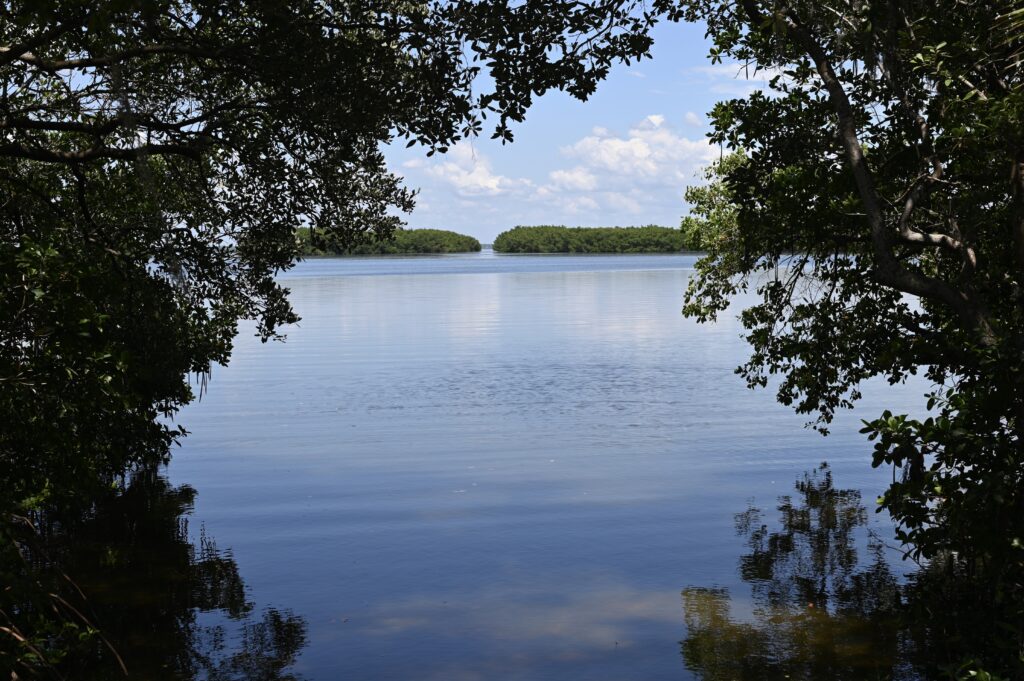 Visit an Island
Caladesi Island State Park is north of Clearwater Beach, accessible by ferry from Honeymoon Island State Park. It's great for relaxing, shell hunting and exploring, as well as a trip back in time to what the area was like before mass tourism. If you feel energetic, there's a three-mile nature trail, but do take your own food and drink, as options to buy food are very limited.
Concerts and Theatre
There are some fantastic events on at the Ruth Eckerd Hall this summer, with something for all tastes and ages!
Festivals
Clearwater is home to festivals and events throughout the year, so do check out what's on when you visit. The Jazz Festival is always popular and held in October this year.
Theme Parks
Busch Gardens is a fantastic day out for the whole family, with some of the craziest rides in Florida. The great thing about Busch Gardens is there's something for everyone, with enough to keep adrenaline hunters busy all day and plenty of calmer rides and animal experiences for younger guests too. Busch Gardens is about 28 miles from Clearwater and about 80 miles from Orlando.