Everyone in my family exercises possibly more than they should, apart from me, as my 'leisure time' according to my husband is helping in school. I think that's a little unfair, but I do understand his point. As a family we have very little spare time, so priorities have to be put in place. Earlier in the year I decided that in order to get me some much needed exercise we would partake in a family bike ride once a week. It sounds idyllic doesn't it? A family of five out in the fresh air, enjoying each others company, marvelling at the nature around them.
The reality is of course very different, first it takes half an hour to load the bikes onto the car, my husband then spends a further 10 minutes searching for his cycling shoes, while the kids moan from the car at me who has been patiently ready to go for the last hour. Once we finally arrive and unload the bikes, usually someone rides through and consequently puts their trainer in a muddy puddle within the first 2 minutes, leading to another 30 minutes of complaining about wet feet. Little Hannah tries so hard, but can't quite make it up the big hills yet and Zak has an aversion to staying with the rest of the family.
Still, it's nice to be out and better than messing up the house.
For anyone with slightly older children, Halfords have a great guide to year round cycling that I thought I'd share.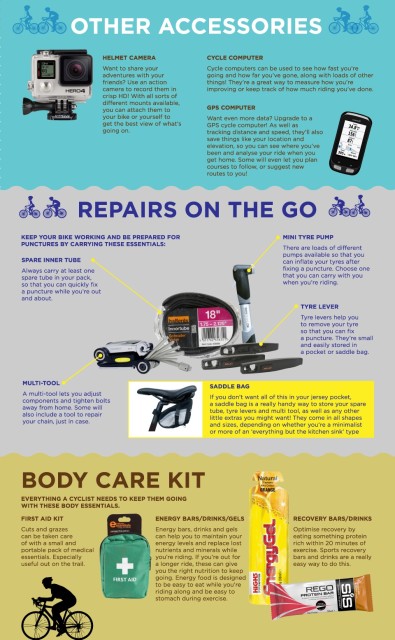 In association with Halfords