We've just returned from the Wilderness Festival, which was not just my first festival with kids, but only my second festival ever, and the only one I've camped at. It was an experience to say the least.
I packed way too much as usual, but these are the things I couldn't have managed without.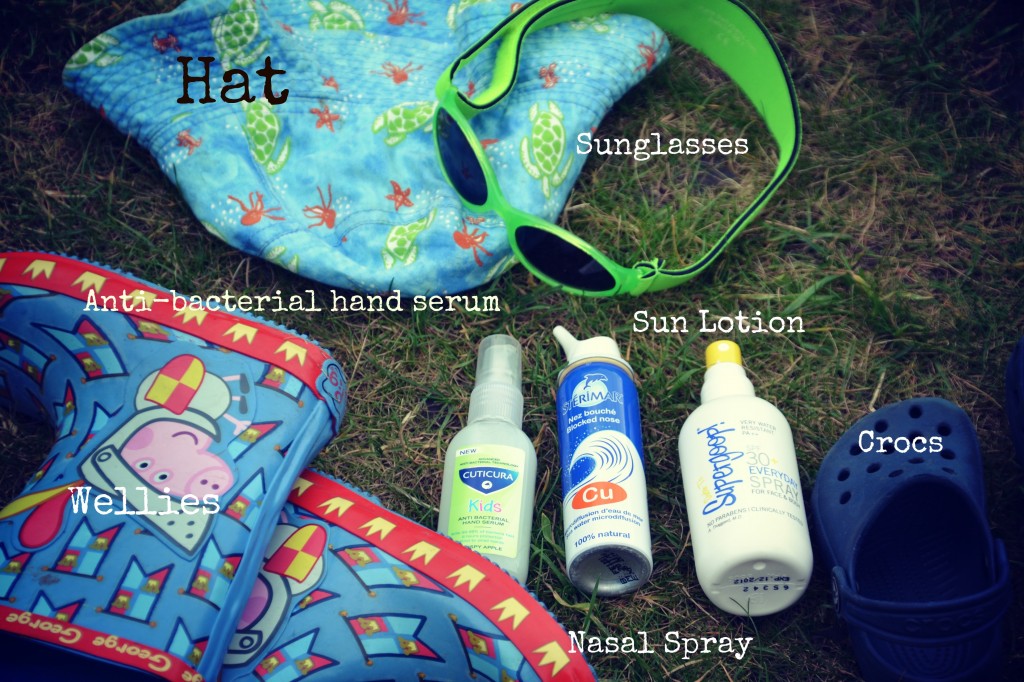 Sun hat and sunglasses – vital for protecting little eyes and heads from the sunshine.
Sun Lotion – I chose Supergoop because I felt it provided enough protection for all of us, and is paraben, oxybenzone and fragrance free, as well as being super light weight and moisturising, so it didn't feel all sticky to be wearing all day long, and kept us all fully protected.
Crocs – fantastic for general trudging around the campsite and for wearing in the shower.
Wellies – I didn't actually take Wellies as the forcast was for sunshine, but I wish I had. The ground near the drinking water tap was absolutely sodden by the second day which made it impossible to replenish water supplies without getting mud soaked shoes!
Sterimar nasal spray – brilliant for clearning out little noses after campfires and BBQ's, or for squirting over little cuts to keep them clean.
Antibacterial hand lotion – much needed especially when the taps in the toilets stopped working! This one from Cuticura is fantastic as it protects against germs for 8 hours after using.
Disclaimer – I received the Supergoop to review, but I honestly believe it is pretty amazing and will definitely buy it again. They also sell handy sun lotion wipes, which would be a life saver for me as it takes me a really long time to cream up three kids! 
I am also an ambassador for Sterimar Baby.