A little conversation in the car that made me smile.
H 'Why you got Chicken Pox?'
S 'They are not Chicken Pox they are freckles, me and Z are growing them'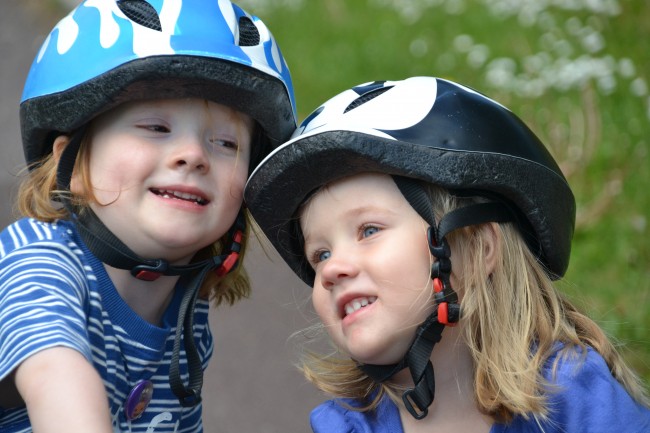 These two have been incredible this week, playing so nicely together, making beds and houses for dolls, chatting away happily. It's been a complete turn around from last week when S wanted the bunk beds separating.
Little H copies everything her sister does down to wearing 'boy pants', it's both adorable and frustrating. I hope they stay 'bestest' friends forever.
Linked to Wot So Funny.