My children all love bubbles, so when Gazillion asked if we'd like to try their new Giant Gazillion MEGABubble Blaster we jumped at the chance. The MegaBubble Blaster comes with one bottle of special bubble mix which makes the most amazing bubbles. The blaster is amazing, but does use a lot of mix very quickly so make sure you have more mix ready to go so no one is disappointed.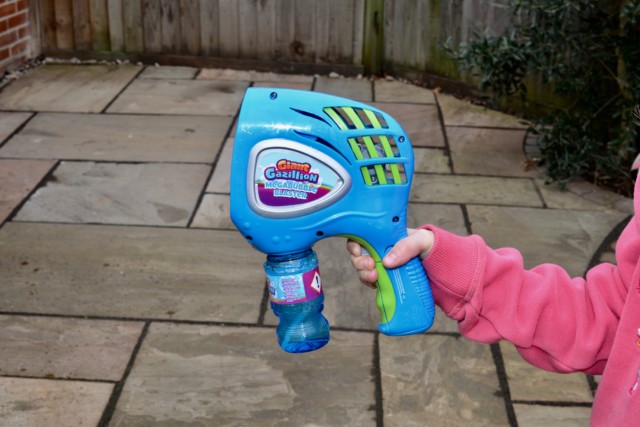 The MegaBubble Blaster is super easy to use, you just add batteries ( 3 xAA ), turn it on, press the trigger button and away you go! The bubbles are huge as you can see. Charlie now asks for bubbles at least three times a day and I much prefer using the blaster to getting my hands messy with bubble mix and a wand.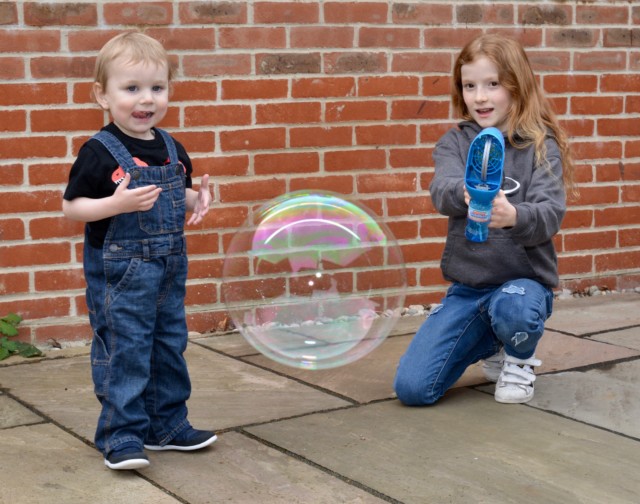 We love bubbles for lots of reasons, mostly they're just great fun to play with and for kids to chase, but you can also use bubbles for lots of fun games and activities.

Fun things to do with bubbles
Giant Bubbles
Look for a rainbow or make giant bubbles with a hula hoop.
Catch the Bubble
Play a game of catch the bubble, try using hands to start with and then use different materials such as foil, bubble wrap, paper and tissue to see which works the best for bubble catching.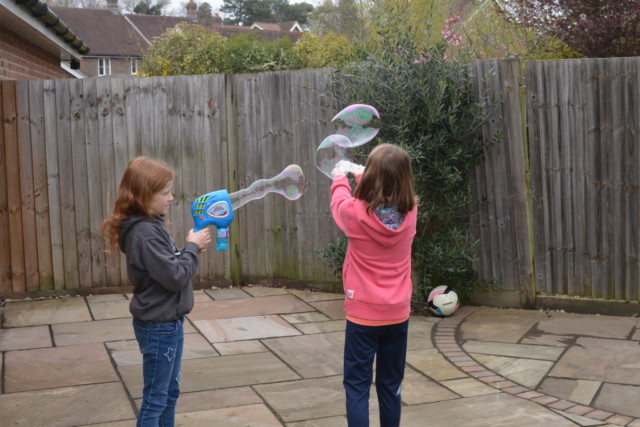 Make your own Bubble Wand
Use pipe cleaners and straws to make your own bubble wand. Experiment with different shapes and sizes although your bubble will always be a sphere shape.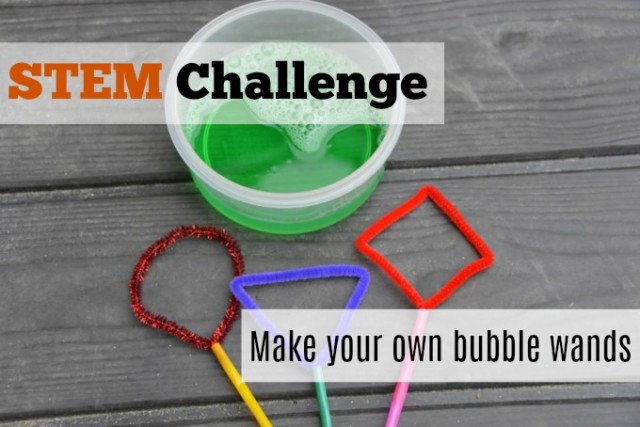 Make a Square Bubble
Make a square bubble. This is a bit of trick, but if you make a square frame you can make a square bubble!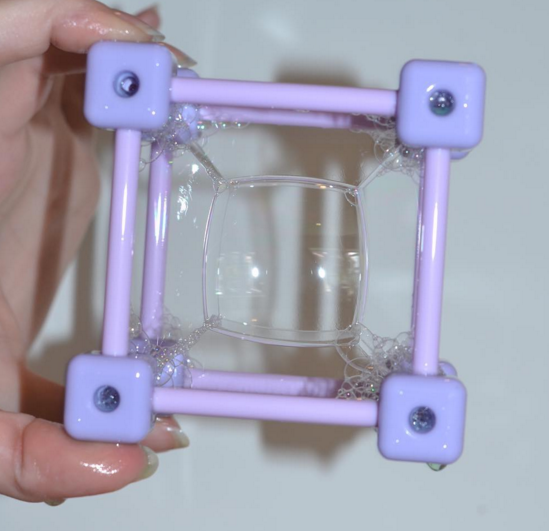 Freeze Bubbles
If you get a really cold day, freezing bubbles looks like great fun!
Make a Bubble Snake
If you fancy using your gazillion bubble mix for something a little unusual make a bubble snake!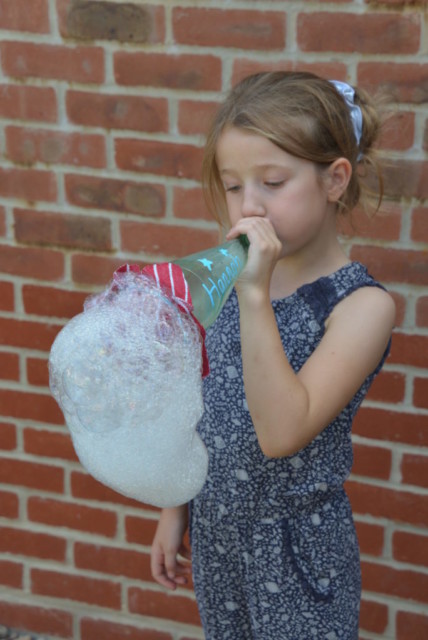 Do your children love bubbles, what do you do with them?