We were lucky enough to win some funding from Actimel UK as part of their Connect Fund.
I used the funding to buy some garden equipment that I hoped would help the children learn to work together, connect and have fun, not just with each other but with friends and family as well.
Three small children means it's not always easy for me to get out very far over the holidays, it's hard to watch three and of course day trips are very expensive, so we spend a lot of time playing in the garden. Our new toys have been a great source of fun and entertainment and more importantly it's been lovely watching the children and their friends learn to work together, listen to each others ideas and laugh a lot as well.
We've all been having a wonderful time with these towers and pipes, even Granddad got involved last weekend.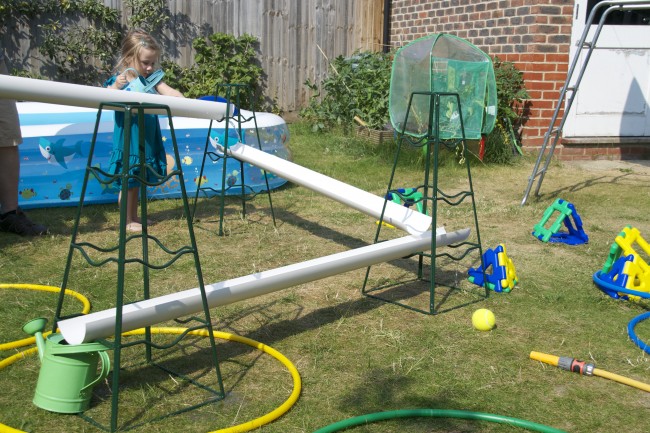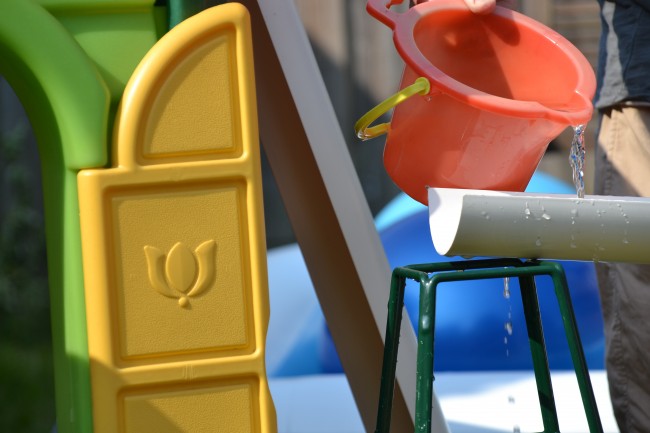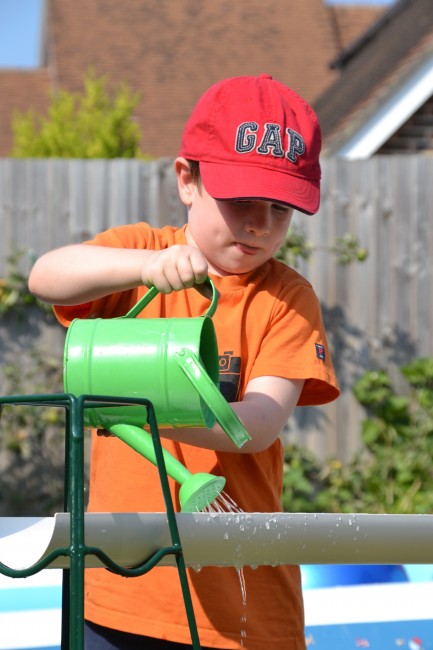 Running the pipes straight into the flower beds or into a watering can was great fun. We spent a long time working out together the best way to set everything up. It didn't always work as we expected.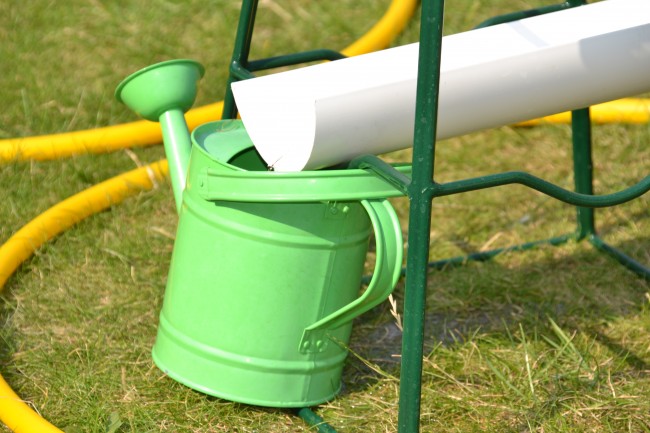 Our set of giant polygons have also led to much creative fun and play. The girls have been making houses for their dolls and soft toys, and Z and his Dad set about making a bridge.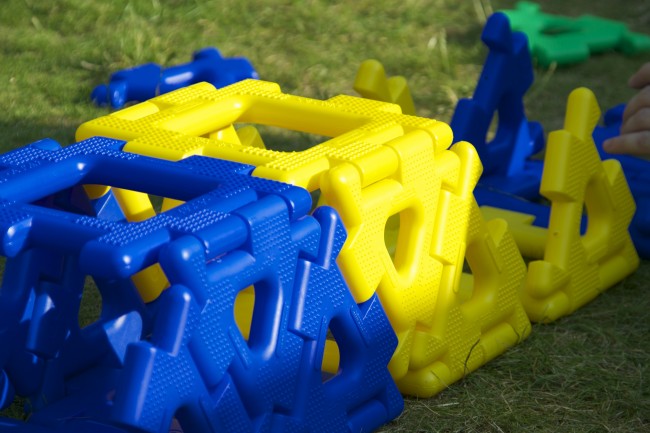 Unfortunately, even with the addition of cable ties, it couldn't support their weight, but they had a great time trying to work out a solution together.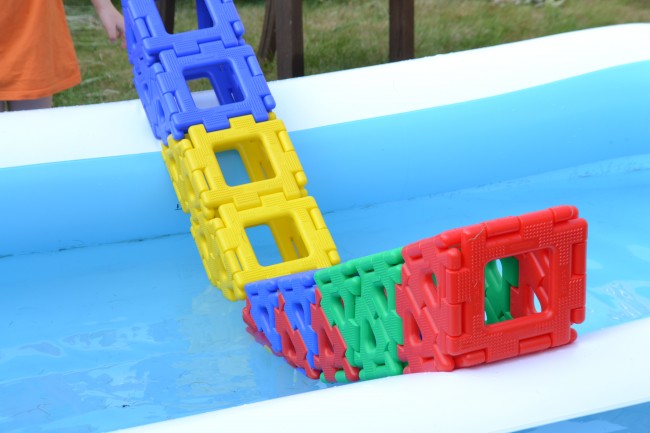 Thank you Actimel for making our summer extra special.
Find out how you can apply for funding from Actimel here.
We were sent the hula hoops as part of the Family Wellbeing Program.
We believe every family has the right to happiness, health and togetherness. That's why we've created a way to help boost your family's wellbeing with smart little tips and small steps that can make a big difference.