All three of my children LOVE cardboard boxes, so when we found this giant one we wanted to do something fun with it.
This is what we made.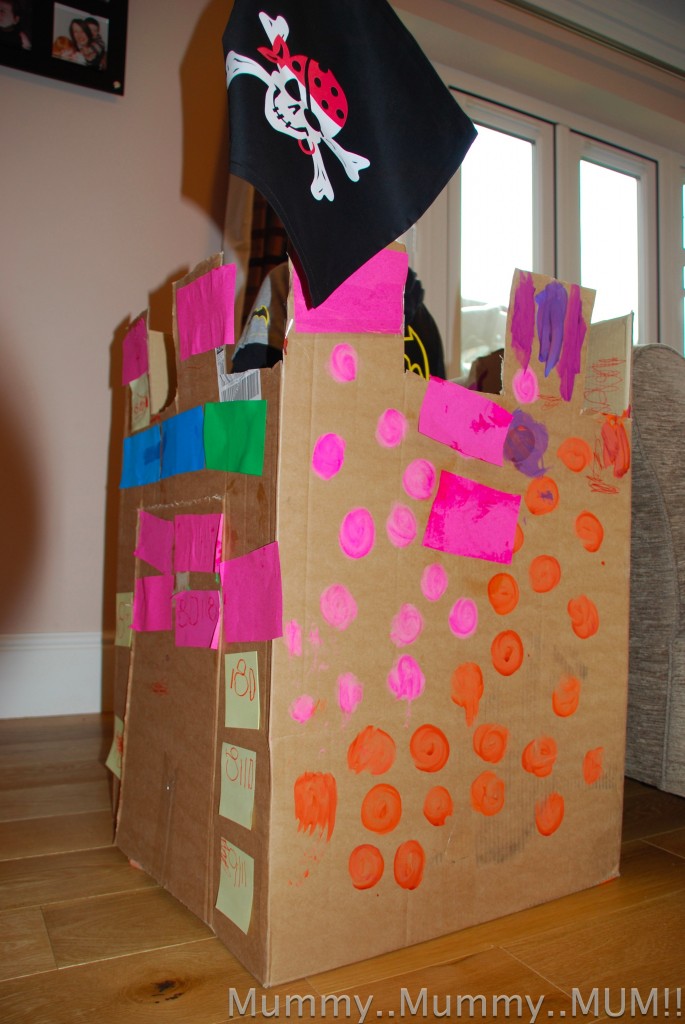 All I did was cut out a door and some crenellation's, then I gave Z and S some paint, glue and paper and let them go mad. They had a brilliant time, we even managed to write some numbers on some of the 'bricks' to get some writing practise in.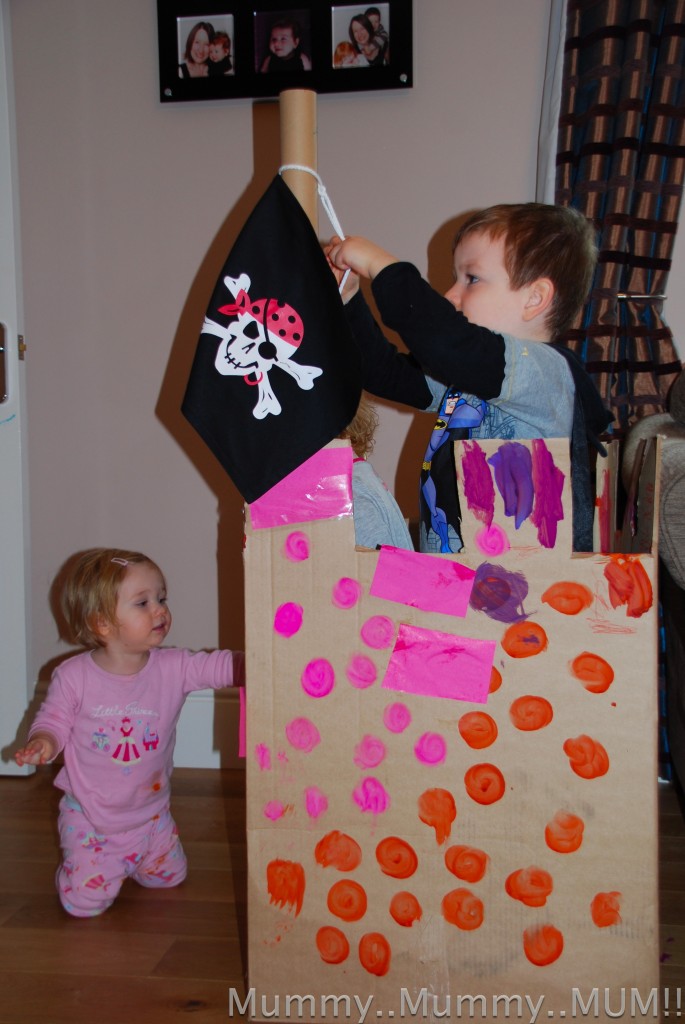 What do you think?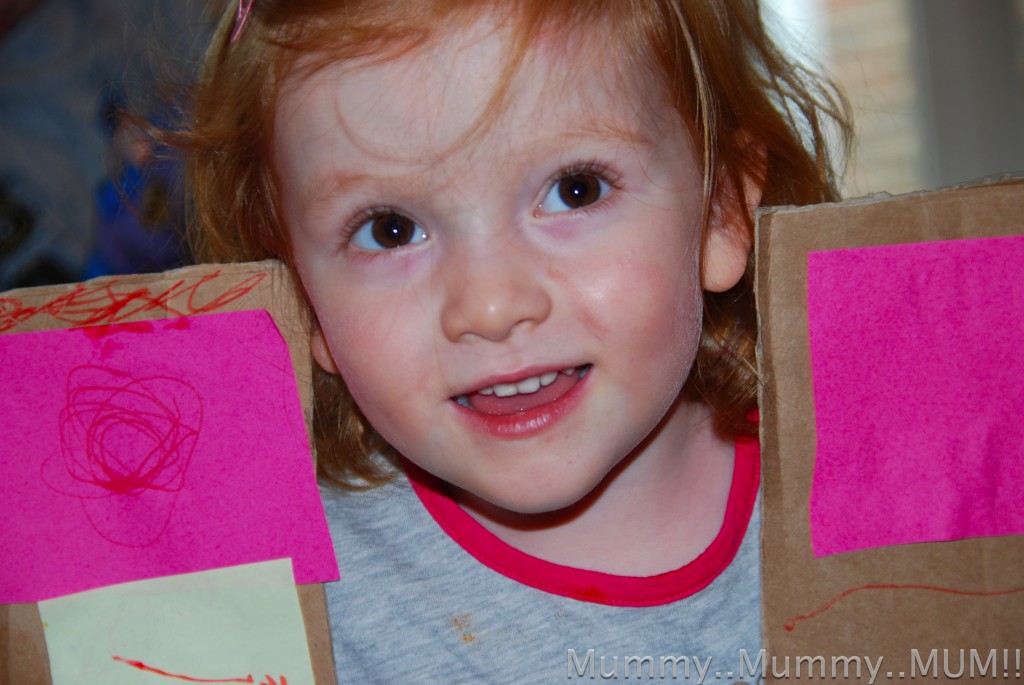 The flag is from Muddy Puddles, I think we need to find a better mast.
Linked up to Red Ted Art, The Nurture Store and The Imagination Tree