As well as watching the amazing collection of steam trains at Moors Valley last weekend we also tried the Go Ape Junior treetop adventure.
Go Ape at Moors Valley
The check in process was quick, simple and thorough, the children familiarised themselves with the rules, put their harnesses on, had a trial run in the practice area and then set off on their adventure.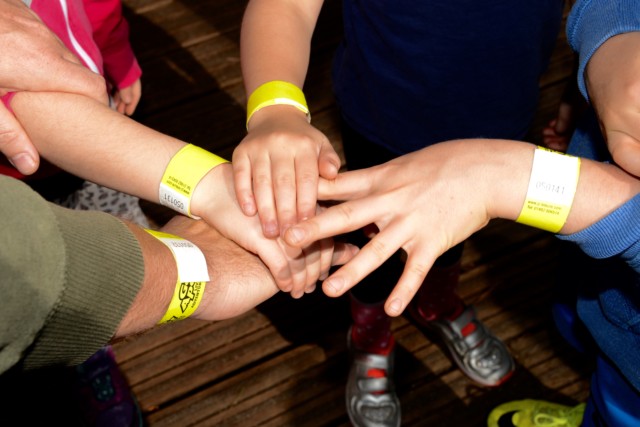 My 9 year old cannot wait to be tall enough to try the adult version of Go Ape, and has done Go Ape Junior at a couple of birthday parties, but he still had a great time and thoroughly enjoyed his hour swinging around in the trees.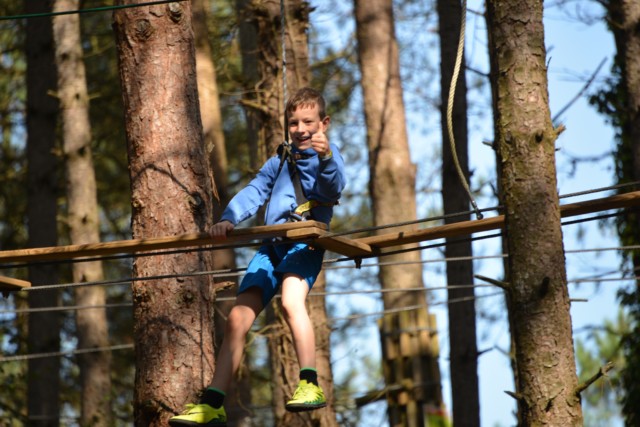 My just 8 year old was quite scared, which surprised me as she does a lot of gymnastics so is used to balancing on high up beams and throwing herself around. There was a point where I could see she was struggling not to cry, but she was very brave and kept going, even completing the circuit four times! She loved the zip wire at the end which I think kept her motivated.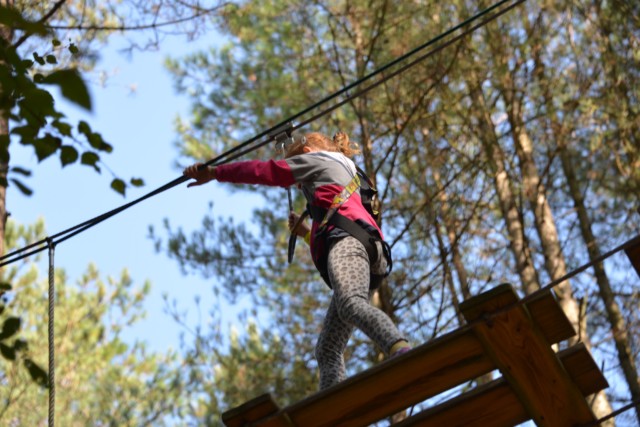 My 6 year old was the opposite of her big sister and raced around loving every second. I thinks it's great that there are so many different challenges as you complete the track. Parts of the trail are nets, some wobbly planks, a rolling beam and lots more. The course at Moors Valley is very varied, and the zip wire at the end is quite long, so great fun.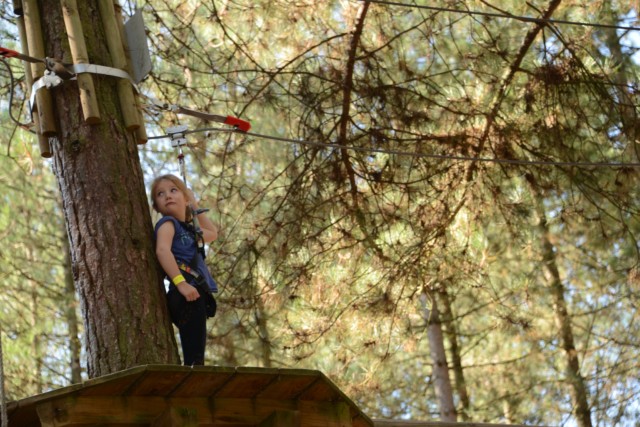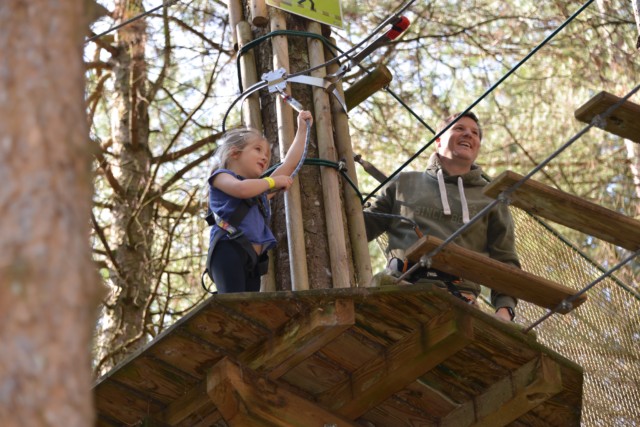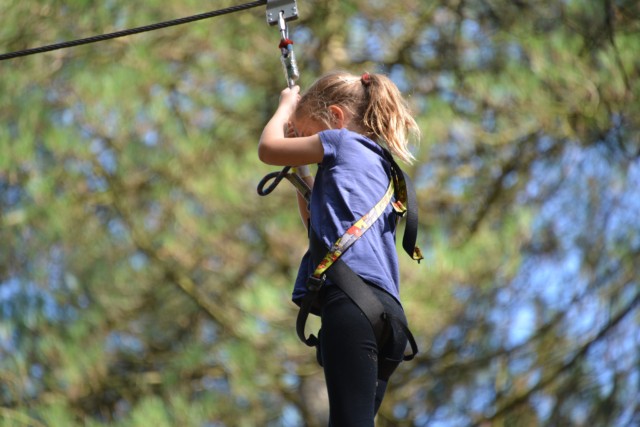 All three of them and Dad had a brilliant hour and would definitely do it again.
We rewarded ourselves for all the hard work with a delicious ice cream and then set off to explore the play trail with some friends. As always Moors Valley gave us a fantastic day out and I LOVE that the only cost to visit ( Go Ape is extra ) is the car park charge.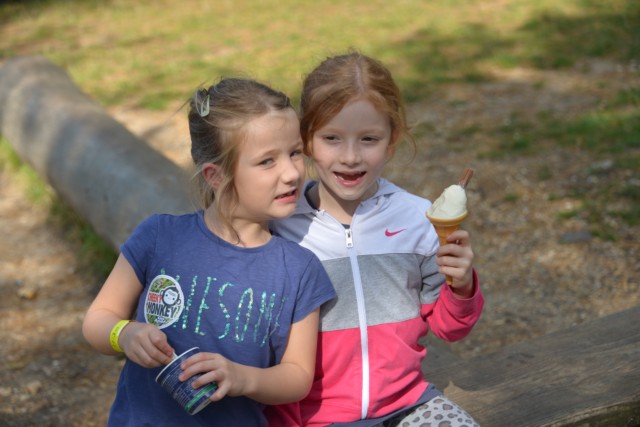 We really enjoyed admiring the trains at the steam weekend too, which made it even more of a special day out.
Go Ape Junior is £18 per person for an hour in the trees, which we think is great value! Go Ape Junior is aimed at children between 6 and 12 years old, but younger children can take part if they are 1m tall.
We were gifted four tickets for Go Ape Junior at Moors Valley