After our Eurocamp adventure on the French Riviera, we headed inland to beautiful Vaison-la-Romaine for a slightly quieter week in a gorgeous villa booked through Oliver's Travels.
Vaison-la-Romaine is a town in the Provence-Alpes famous for its rich history, incredible hilltop medieval village and lively town full of shops and restaurants as well as museums and theatres. The town is divided by the River Ourverze, which is also a good spot for enjoying the French sunshine and paddling in the crisp, clear waters.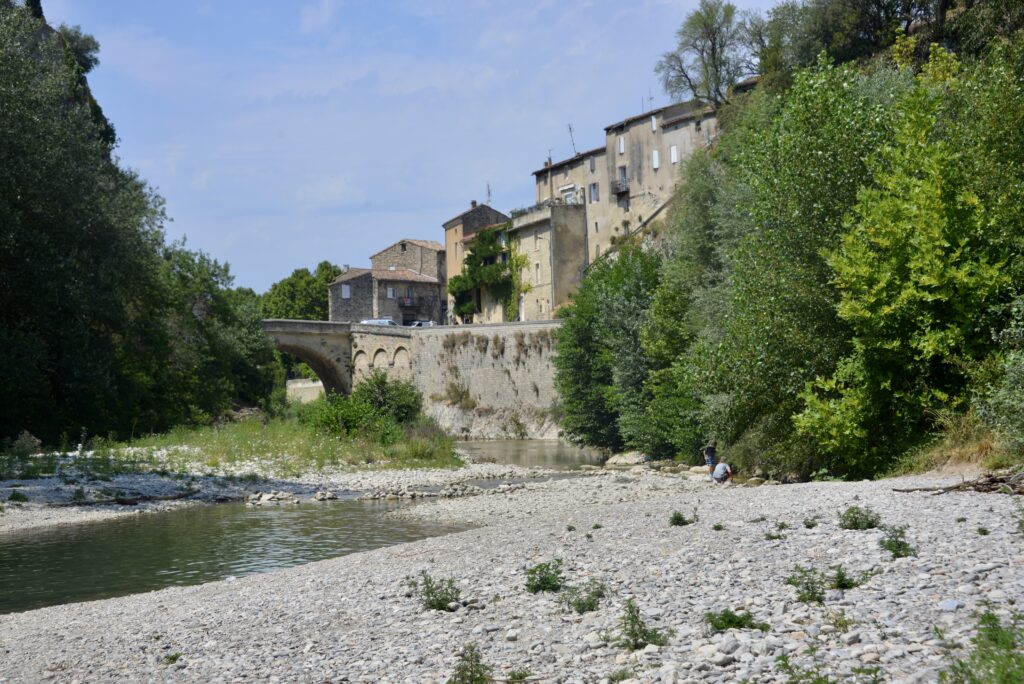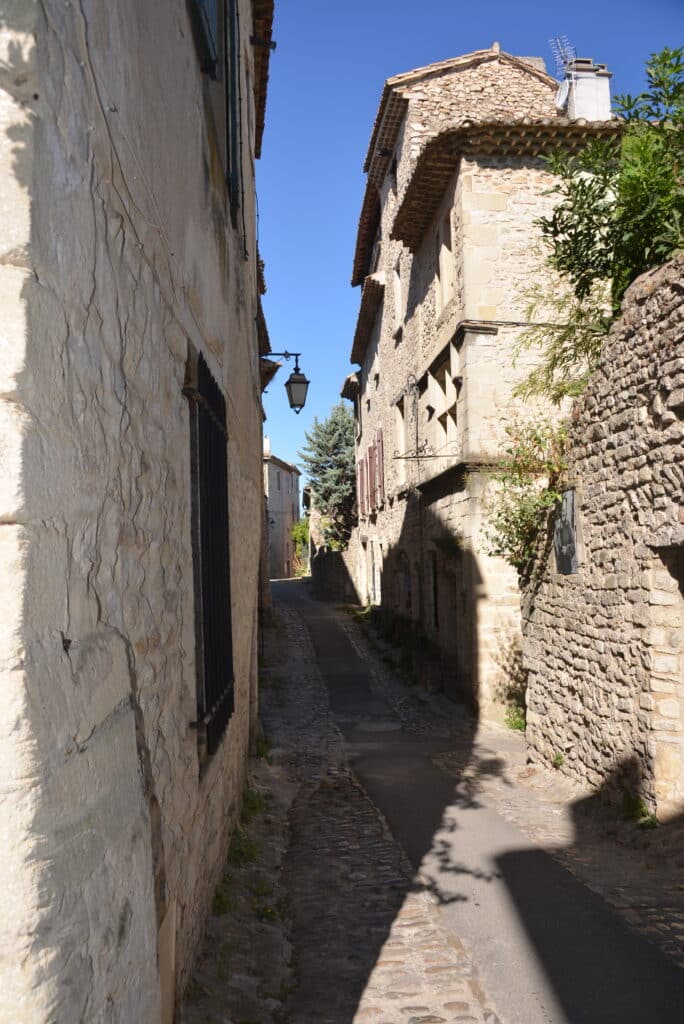 Opposite the modern town is the haute ville, full of quaint zig-zag streets, pretty squares and the most incredible views of Mont Ventoux.
The main part of the town is pedestrianised, which is lovely. The shops are primarily small local offerings, including several fancy ice cream shops, bakeries, a beautiful toy shop, and a small but well-stocked supermarket and restaurants to suit all budgets and tastes.
Just a short drive away are four large supermarkets and a sports shop.
Tuesday morning is the market day which is great fun, although very busy. The town, in general, mostly felt very quiet, and we couldn't understand where all the people suddenly came from!
Outdoor activity ideas for kids around Vaison-la-Romaine
There are many hiking and cycling routes nearby, so there is plenty of opportunity to explore without a car. We didn't manage to hike as much as I wanted,d as it was extremely hot last July.
The challenging cycling trails of Mont Ventoux are only 10km away too.
Adventure Park Oygene
Adventure Park Oxygene is a short drive from the main town and a brilliant way to entertain kids and adults for a good half day. It's also lovely and shady, so a great way to escape the intense heat of the summer sun.
We thought Park Oxygene was fantastic value for money, and my 4-year-old loved it as much as the 15-year-old. There was a special area for younger children andten0 different routes for older kids, so there was plenty to challenge even the most experienced treetop climber.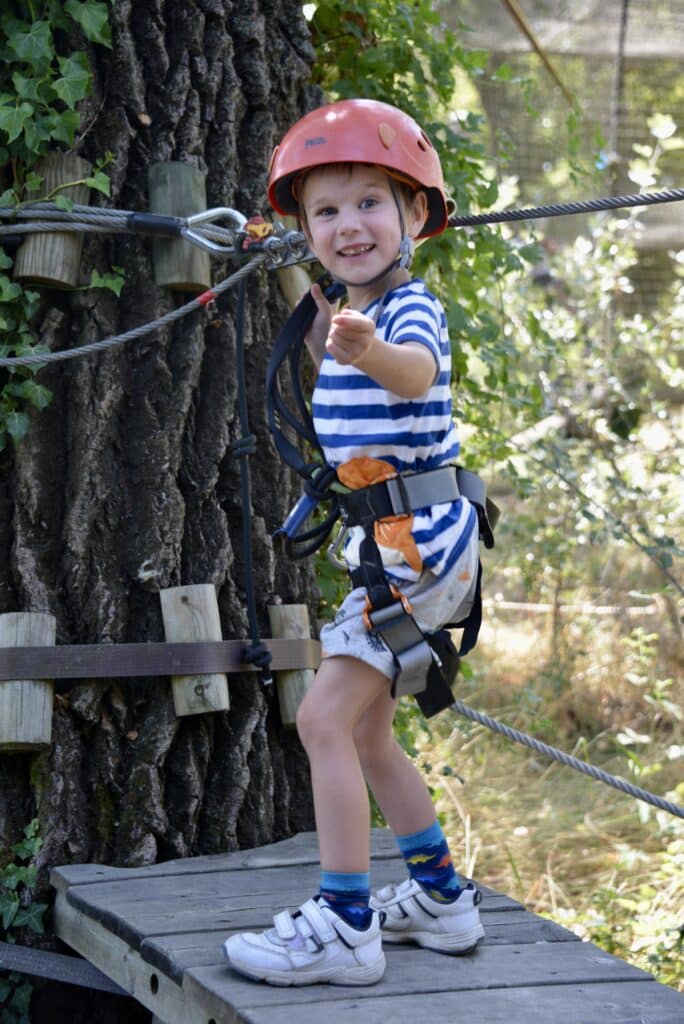 Tee Golf
We didn't have time to try it, but Tee Golf looked great fun and is just next to Park Oxygene.
Swim under the Pont du Garde
Pont du Gard is a roman aqueduct near Nimes. It's about an hour's drive from Vaison but well worth the trip. You pay for parking and can spend the day looking in the museum, walking the grounds, paddling, and jumping in the river.
We wanted to kayak under the bridge, but my youngest child wasn't old enough at the time. Take a look at Kayakvert if Kayaking is something you fancy. We were very jealous of all the people paddling by.
There is a restaurant and small cafe onsite, but we saw lots of people with picnics too.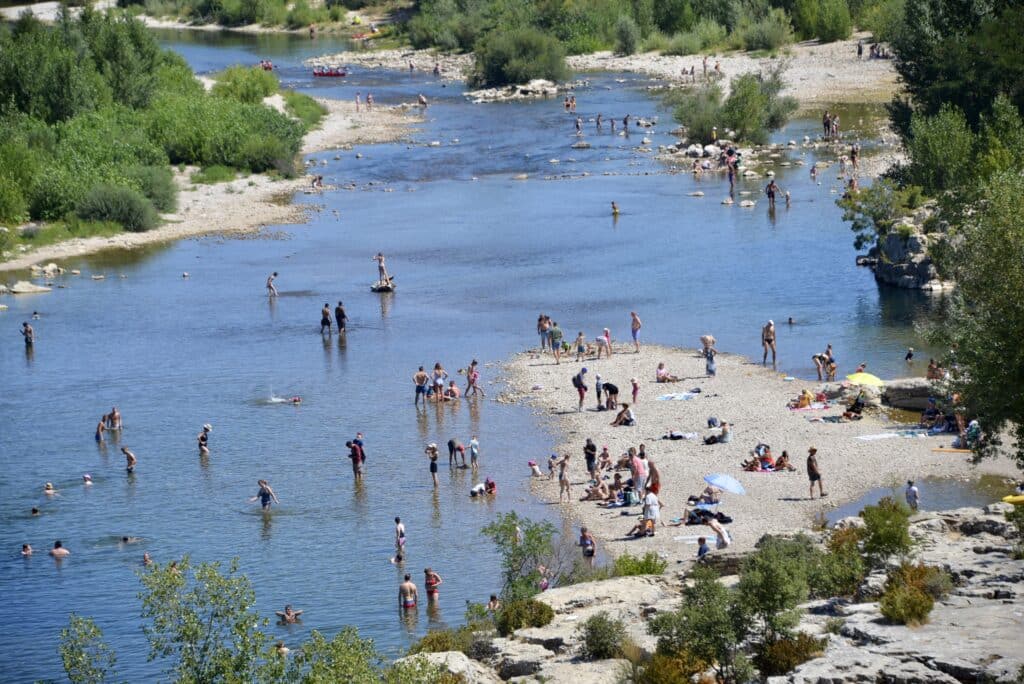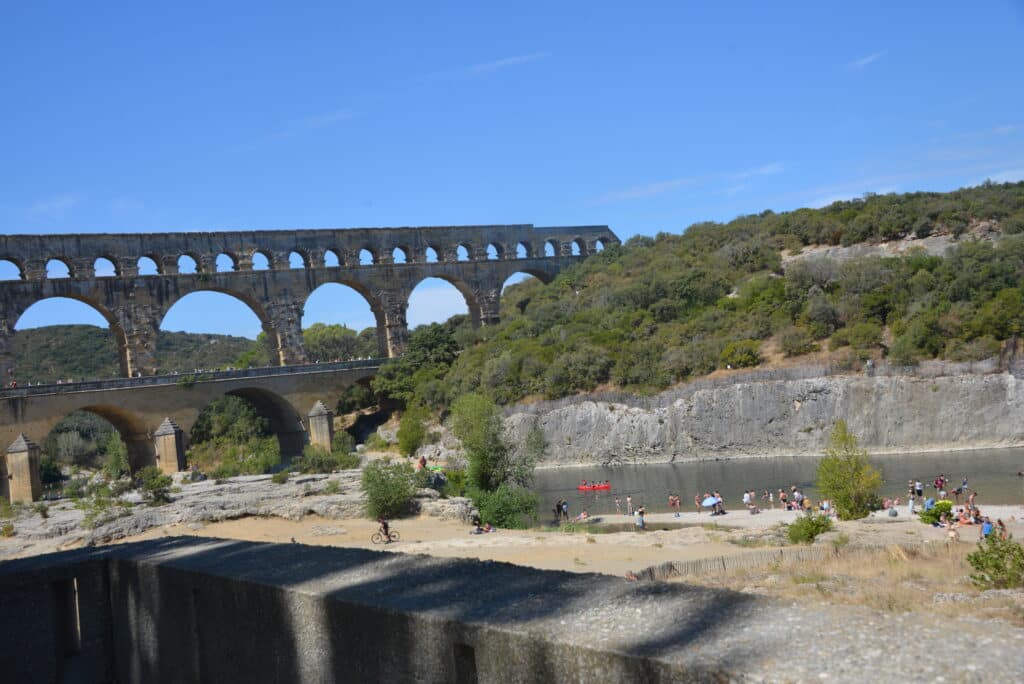 Where to stay in Vaison-la-Romaine
We stayed in a villa rented through Olivers Travels, which was just perfect for our family holiday and large group. The views were incredible, and the location was perfect, just 5 minutes from the town and across the road from the rivet.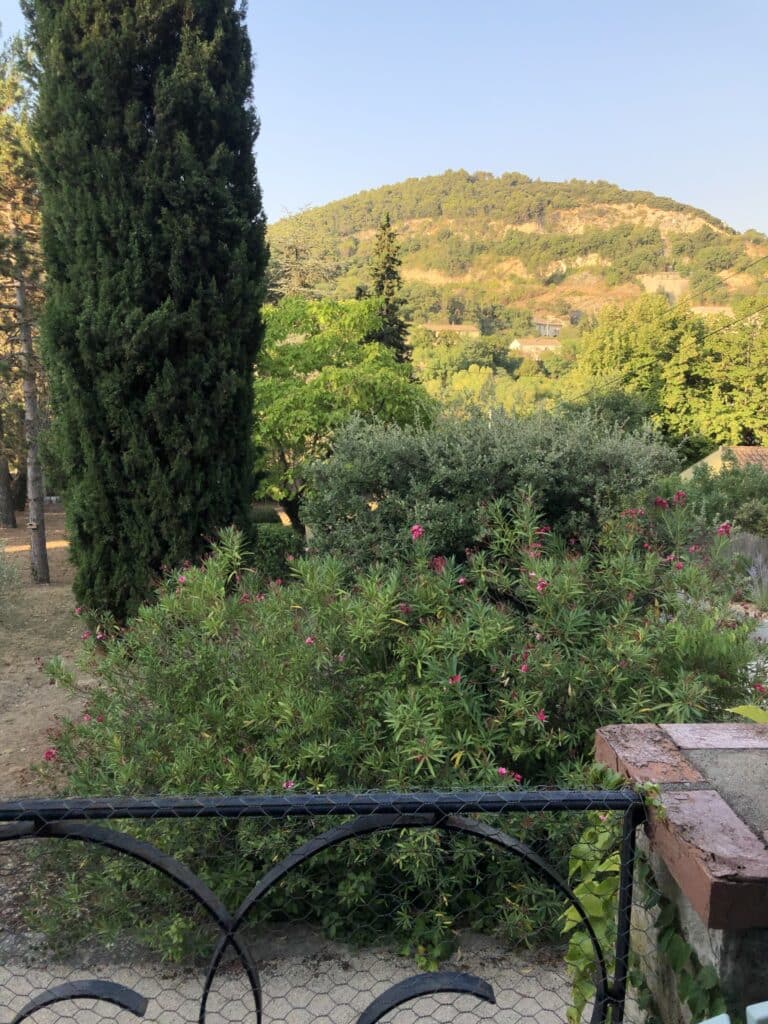 If you'd rather have a hotel, La Beffroi looked beautiful and is located in the heart of the haute ville.
Or if you fancy a campsite, Camping Theatre Romain is located quite centrally too.
We loved our brief trip to Provence. A week was not enough, and I wouldn't hesitate to return. It felt so much more than just a few hours away from the UK.
We flew into Nice, which was about a 3.5-hour drive from Vaison. The nearest airport is Avignon, which is an hour away.