We've just come home from a trip to the North Devon coast. Retrospectively October half term was not the best time to visit as it was very wet and windy, but the coast is a beautiful part of the country and I would love to go back in summer next year. Our visit was short, but we packed in a lot of different activities and also spotted several that we'd like to do on another trip.
We visited Hartland Quay a couple of times on our trip as the kids loved running away from the waves and it was quite close to where we stayed.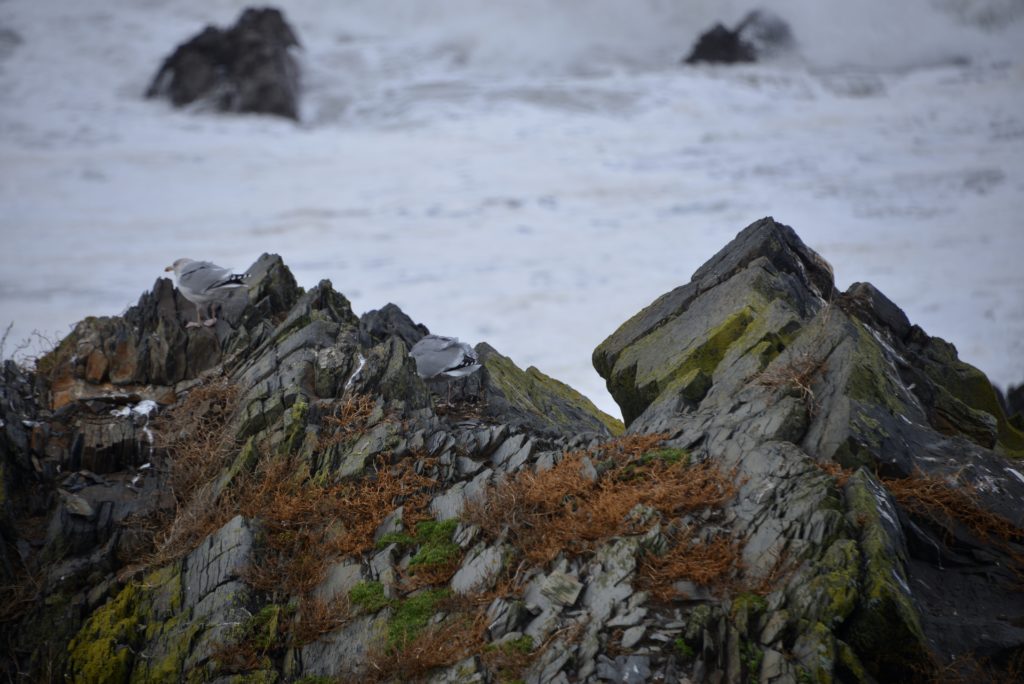 Hartland Point Lighthouse
It's a lovely drive to the lighthouse, and a fun, but steep and short walk past the coastguard station to where you can see the lighthouse below.
When we visited the car park was £2 and cash only so be prepared. This is definitely not a day trip and I wouldn't travel out of my way to go, but somewhere interesting to visit if you happen to be passing by.
Hartland Quay
My children loved Hartland Quay. The cliffs with their contorted rock layers are fascinating and at low tide there are rock pools and rocks to scramble over and at high tide you can see how far the ocean comes in.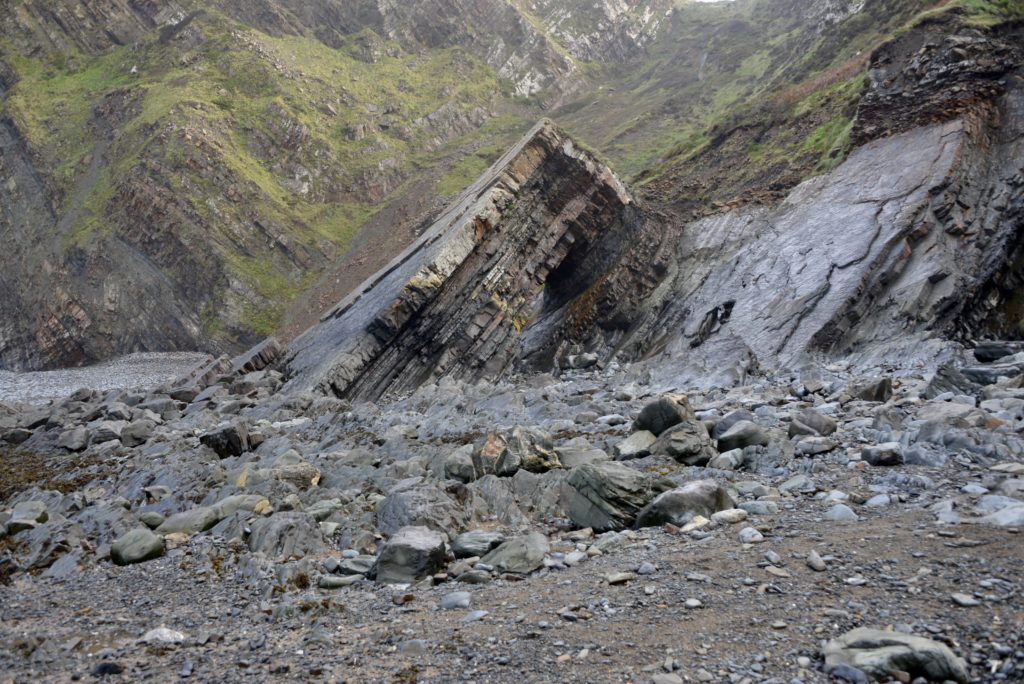 If the weather is windy as it was when we visited you can stand back and watch the waves crash spectacularly against the cliffs and shore.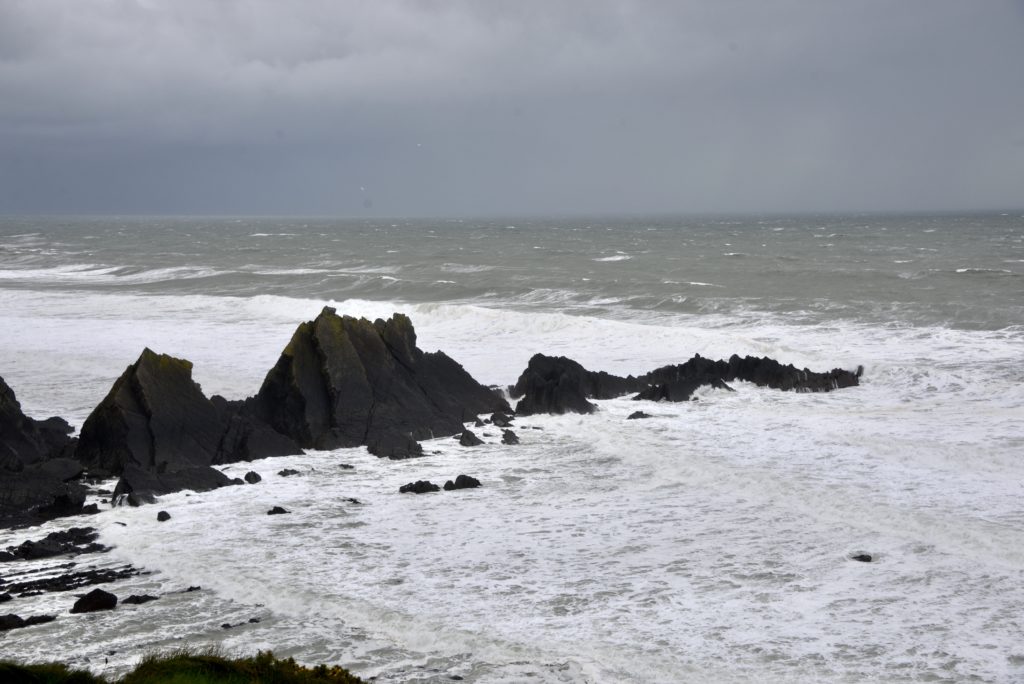 South West Coast Path
The South West Coast Path can both be accessed from the Quay and you can start or end your walk with a stay at the Hartland Quay Hotel or a drink and food at the Wreckers Retreat Bar. The Hartland Quay Museum is also located at the Quay.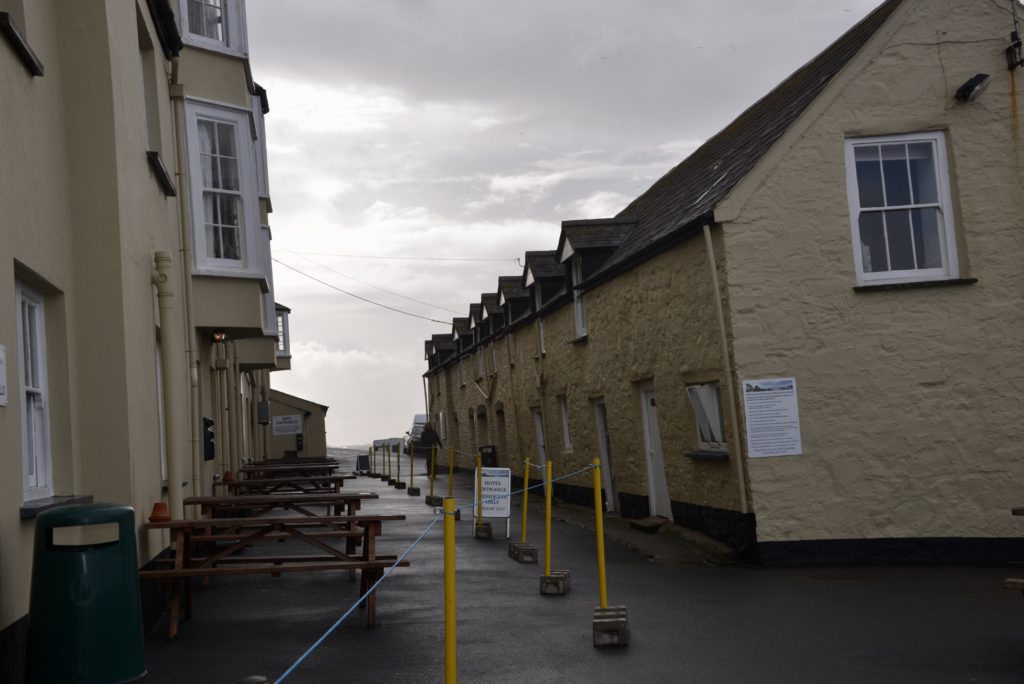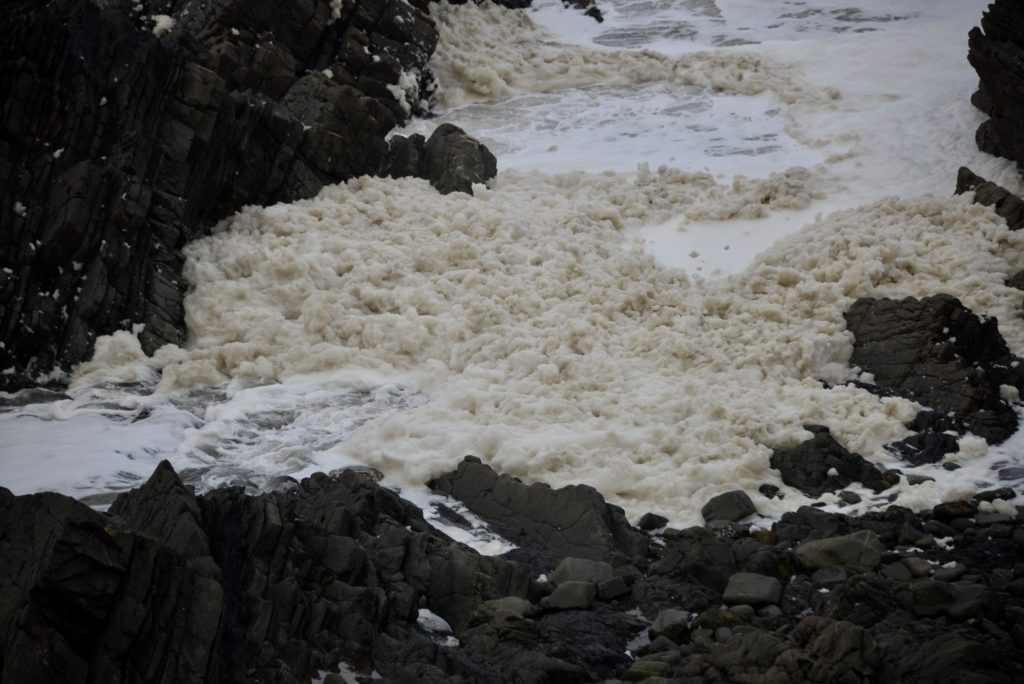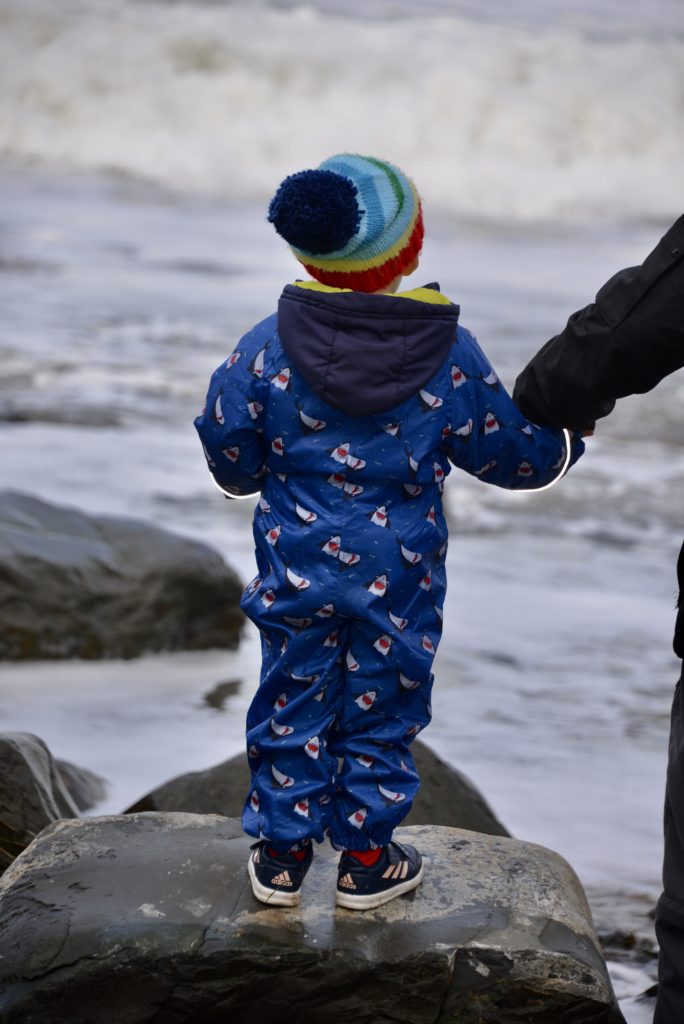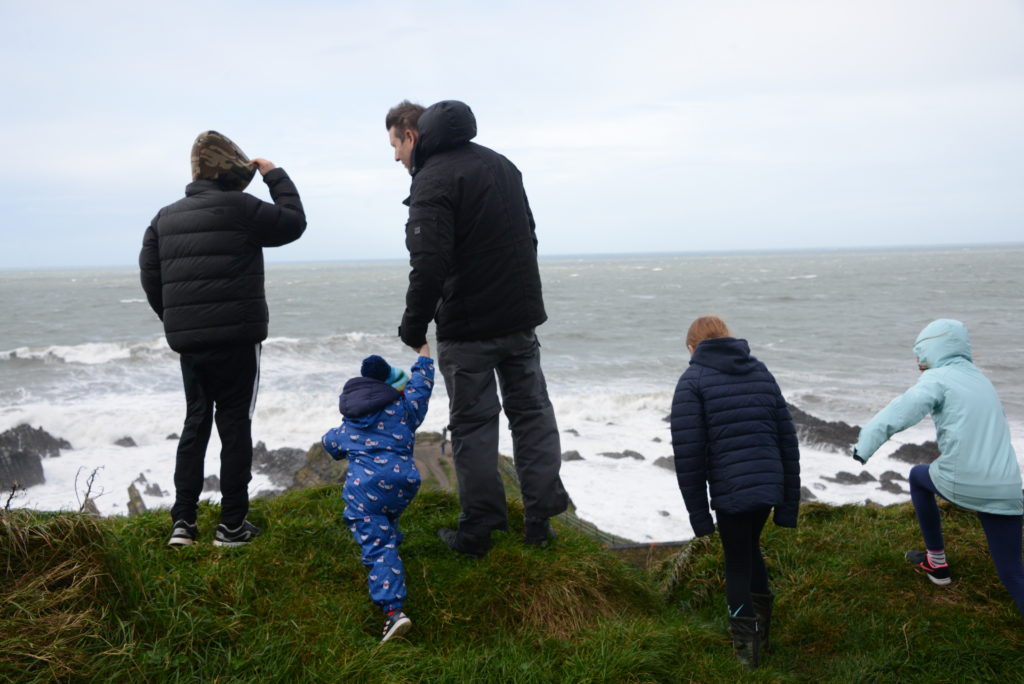 It does get very wild and windy at times. You can see in this photo just how bad the weather was. We sat in the car for 10 minutes before this was taken as it was hailing the biggest hailstones I've ever seen.
The coastal path is beautiful and the waterfalls especially are wonderful to see, but there are some tricky bits if you have small children or anyone not happy with heights or not very steady on their feet, so do check out the weather and route first.
Top Tip for Parents
Take plenty of spare clothes! We ended up very wet and muddy on both visits.
Make sure you have cash with you as some of the car parks and shops in the area are cash only.