We bought our house brand new 10 and a half years ago, it's been painted a couple of times and we had wooden floors installed on the downstairs and top floors but other than that we haven't done many home improvements at all. The whole house is now at that stage where everything looks a bit tatty. Four children thundering around means nothing stays clean and damage free for long. There are hand prints down the walls and all the skirting boards are damaged from shoes being kicked around or ride on toys bashing into them. It's most definitely very much a lived in, but much loved house.
I have a big list of improvement I'd like to make over the next year or so, to smarten it up a bit and hopefully make it easier to maintain.
1 . Spruce up the bathrooms
We don't need to redo the bathrooms completely, but we do need to paint, replace the skirting boards as the paint is peeling off them all and possibly replace the bath and shower door. If money was no object I'd replace the floors with some lovely tiles too. I've seen some gorgeous patterned ones around recently.
2. Improve the kitchen
We can't afford to replace the entire kitchen, but I would like to change the worktops, backsplash and fix the damaged plinths. I really, really dislike our matte, black tiles as they always look dirty so might look at getting a replacement floor, possibly a quick step balance click, what do you think? Would that work in a  kitchen?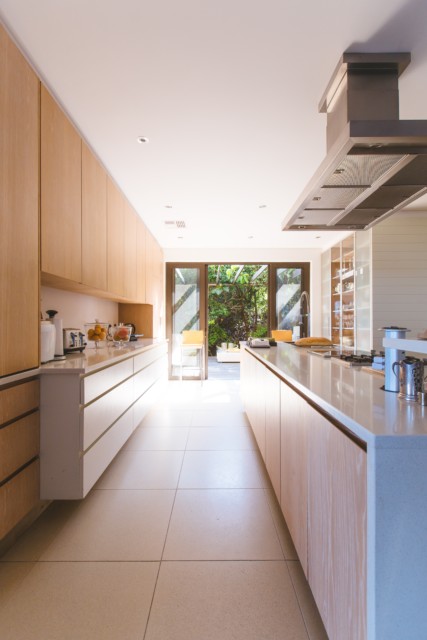 Image Credit – Jason Briscoe
3. Make a cupboard under the stairs
We have very little storage in our house, so I would love to create a magic cupboard under the stairs to hide our many shoes and coats. Can you imagine what it's like in winter with coats, boots, trainers and school shoes for three children knocking around, plus the baby and adult ones too?
4. Light, light, light
Some of our rooms look a little dark, so I'd love to change some of the light fittings to give us a happy lighting boost throughout. Mirrors are also good for giving an illusion of light and space so I would like to buy some mirrors for the hallway areas.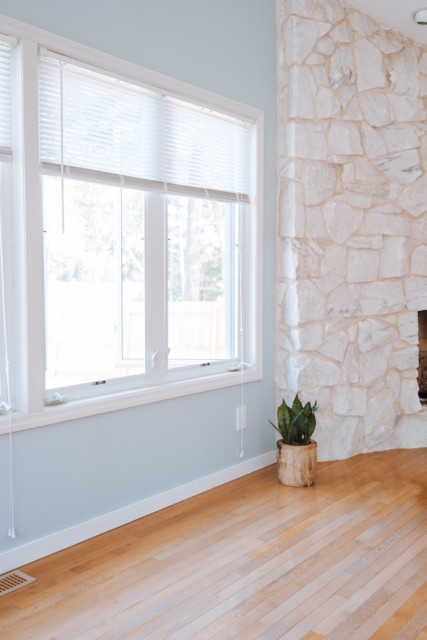 Image Credit – Michael Mroczek
5. Replace the interior doors
Like the skirting boards all our doors are looking a bit worse for wear. I would love to replace them with solid oak doors throughout, but would that look odd with the white surrounds do you think?
6. Made to measure storage
My office is currently the messiest room in the house as everything just gets dumped in there. I would really like to get some floor to ceiling storage cupboards fitted, so the mess is contained and also hidden away. 7. Wooden Floors I'd like to replace the 10 year old carpet in the master bedroom with a lovely wooden floor. I just can't decide between engineered , solid wood or quick step balance click again, what do you think?
What would you do to improve your home? Are you always making small changes here and there or do you save up to do something big?
This is a collaborative post