Did you know that 227,000 miles of gift wrap are used each year in the UK alone? If one billion Christmas cards end up in bins, that's equivalent to 33 million trees! *
While it's lovely to give and receive gifts and cards, there are simple things we can do to reduce the waste.
Reusable or recyclable crackers
There are lots of great reusable and recyclable crackers around this year. By making your own, you can avoid the plastic toys that end up in the bin and instead add something more useful. We often fill our crackers with chocolates or scratch cards. It's not perfect, but I like to think slightly better than a plastic ring no one will ever use. Reusable fabric crackers can also be a fun family craft project in the run-up to Christmas!
Fabric Gift Bags
We've been using paper gift bags for years, but this year I am trying out fabric gift bags. Red Ted Art has a brilliant tutorial for how to make them, and they are super easy.
We are making drawstring bags and filling them with chocolates as an alternative to selection boxes. A big bonus of this idea is that we can tailor the content to people's tastes.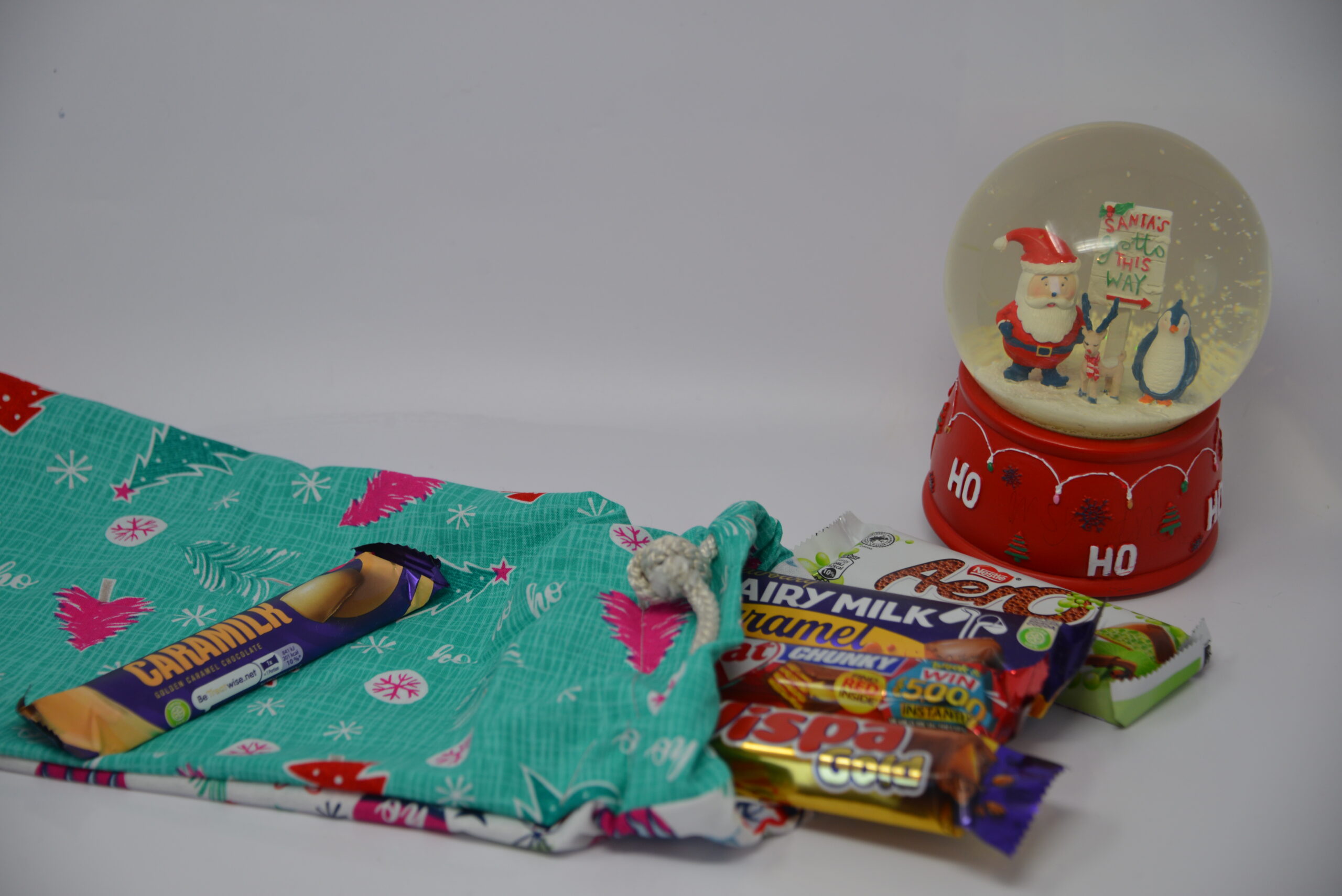 Recycle or rent a tree!
If you have a real tree, make sure you take it somewhere to be recycled properly after Christmas. You should be able to search online for local recycling centres.
Did you know you can rent a Christmas tree. It gets picked up after Christmas and replanted!
Decorative wooden trees can be reused year after year and are a fun alternative to a traditional tree too.
Reusable advent calendars
Plastic advent calendars contain a huge amount of plastic, considering the small amount of chocolate inside. Investing in a reusable one means you can fill it with small treats and reuse year after year!
Christmas cards
Try to choose recycled and recyclable Christmas cards and avoid glitter or decorations that mean they can't be reused. We also cut up our cards and use as gift tags the following year.
Eco-friendly food wrap
Save on food waste and reduce food wrap waste with bees wrap food wraps. They last ages, are wipe clean and look great too!
Stats taken from Christmas Packaging Facts
Affiliate links